Israel's military warned more than 1mn Palestinians to leave Gaza City and its outskirts, in a move the UN said would cause a "calamitous" mass civilian displacement.
The warning for half of the Gaza Strip's population to relocate from the north to the south of the enclave came with what the UN said was a 24-hour deadline, as Israel continued its siege and bombardment of the 40km-long territory, particularly its main city.
Israel Defense Forces spokesperson Jonathan Conricus said in an online briefing that the IDF was calling "for the evacuation of all civilians from Gaza City . . . from their homes, southwards, for their own safety and protection".
The IDF added: " Gaza City is an area where military operations are taking place. This evacuation is for your own safety. You will be able to return to Gaza City only when another announcement permitting it is made."
About 1.1mn people live in the northern part of Gaza, which includes Gaza City and its outskirts.
The UN said its humanitarian and security teams had been informed by "liaison officers in the Israeli military that the entire population of Gaza north of Wadi Gaza [an area in the centre of the territory] should relocate to southern Gaza within the next 24 hours".
Some in the region took the warning, a week into the Israel-Hamas war, as a sign of an imminent ground operation targeting the densely populated Gaza City and the north of the enclave.
Hamas's interior ministry for the territory, which the militant group controls, told people to remain where they were, amid confusion in Gaza. Queues formed in front of petrol stations before they were closed, as some people packed suitcases and headed south, but many others, who lacked transport, stayed at home.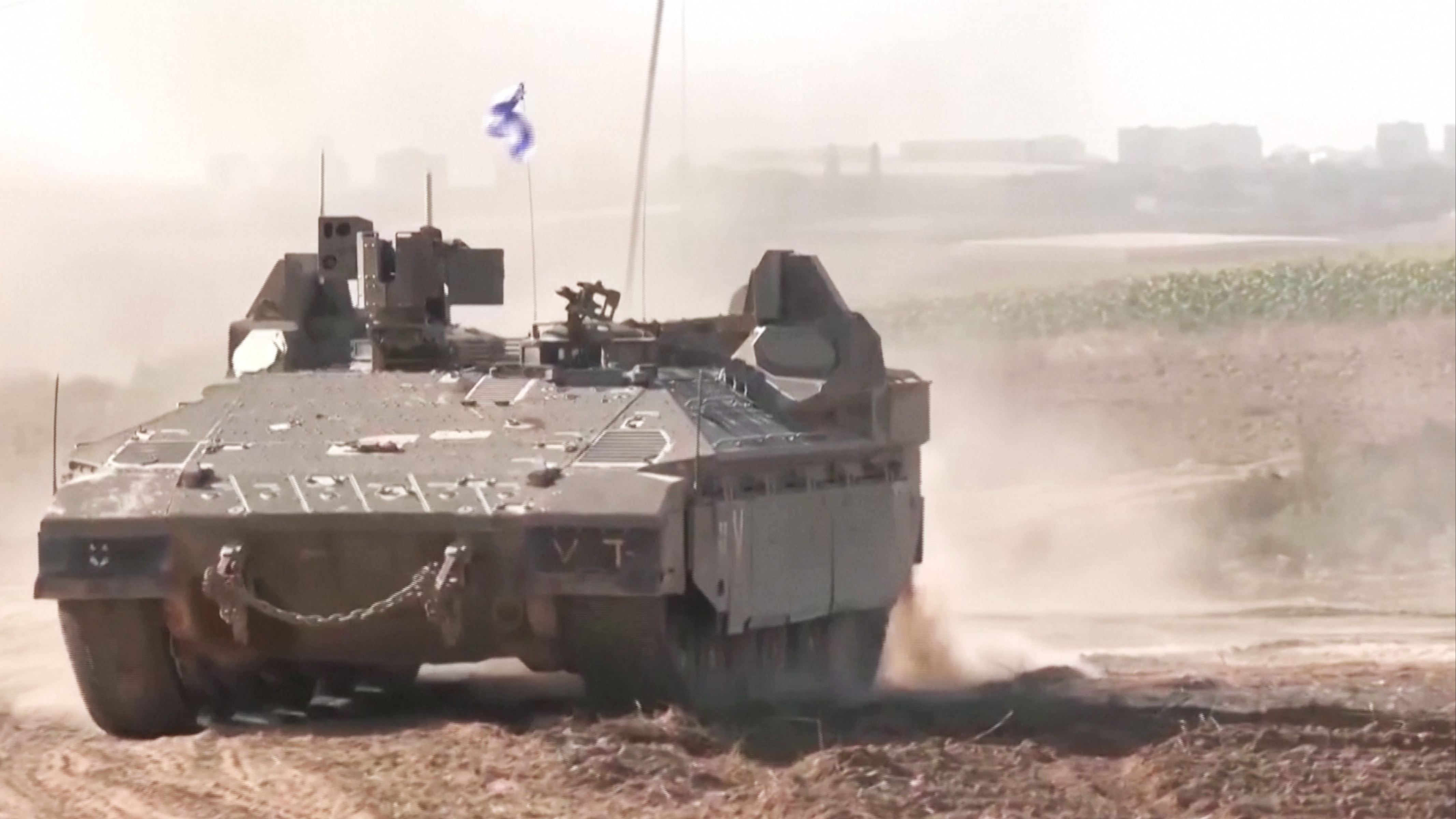 The UN said the call applied to its own staff in Gaza and to tens of thousands of displaced people sheltering in UN facilities, including schools, health centres and clinics, and called on Israel to rescind the warning.
"The United Nations considers it impossible for such a movement to take place without devastating humanitarian consequences," said UN spokesperson Stéphane Dujarric, warning that it could "transform what is already a tragedy into a calamitous situation".
Another UN official warned of the risk of "the movement of 1mn people while military operations are still continuing".
Ireland's prime minister Leo Varadkar said he was "really concerned" that the events in Gaza "amounts to collective punishment".
He added: "Targeting civilians and cutting off civilian infrastructure, that is a breach of international humanitarian law."
Israel declared war and launched air strikes on Gaza after armed gunmen stormed into the country on Saturday, killing more than 1,200 civilians and soldiers and kidnapping dozens more.
IDF chief of staff Herzi Halevi has said that Israel was striking Gaza with "full force" and warned that "Gaza will not look the same" after the war.
Israel has also cut water, power and fuel supplies to the blockaded territory, which is home to more than 2mn people.
The UN's agency for Palestinian relief UNRWA on Friday called for Israel to protect people sheltering in its schools and other facilities, saying they "must never come under attack in accordance with international humanitarian law".
According to the UNRWA, 222,000 people in Gaza have sought refuge in its buildings since the beginning of this week's military escalation.
"The centre of our operations is in Gaza City," it said.
But the agency added that it was relocating some staff to the south where it had a big logistics base, which would allow it "to continue operations and services to people in need in Gaza".
Gaza's residents are blocked from leaving by severe travel restrictions imposed by Israel and Egypt and Israel's military blockade.
Gazan health officials said on Thursday that the enclave's health system had begun to collapse and that the death toll from Israel's attacks was rising, with 1,354 Palestinians killed and 6,049 injured since the beginning of the military escalation.
It released photos of what appeared to be gravely injured children being treated in crowded hospital conditions, including on the floor. Gaza's main power station ran out of fuel this week.
This came amid mounting violence in the Israeli-occupied West Bank. According to Palestinian health officials, the Israeli military and Jewish settlers have killed at least 31 people in the West Bank since Saturday during confrontations with Israeli security forces.
Israel's prime minister Benjamin Netanyahu said at the swearing-in on Thursday of a new war cabinet that Saturday had been "the most harrowing day since the Holocaust for the Jewish people" and warned that "difficult days await".
US secretary of state Antony Blinken, on a visit to Israel, said the country had the right to defend itself "to ensure that this never happens again" but also urged it to take "every possible precaution to avoid harming civilians".
Netanyahu called on Palestinians in Gaza to "leave now" after Saturday's attacks, but the Israeli border with the enclave is now a closed military zone and according to UN officials there is no humanitarian crossing or hub to receive refugees at the Rafah border crossing with Egypt.
The surprise weekend attack by Hamas and Palestinian Islamic Jihad gunmen, the biggest single mass killing of Israelis since 1948, traumatised the country and caught one of the Middle East's most formidable armies unprepared.
Amid mounting criticism of its lack of preparation, the IDF on Thursday evening released a video showing what it said was the rescue of about 250 people from a military outpost in southern Israel that had been overrun by Hamas fighters by elite military commandos on the first day of the attacks. The FT was not able to independently verify Israeli military claims.
Additional reporting by Neri Zilber and Mehul Srivastava in Tel Aviv, Heba Saleh in Cairo and Jude Webber in Dublin