A 12-year-old boy just won a major victory against his school after a video of him being removed from class for displaying a Gadsden flag patch on his backpack went viral this week.
Education expert and president of the Libertas Institute in Utah, Connor Boyack, released a screenshot of the Vanguard School Board of Directors allowing Jaiden to "attend school with the Gadsden flag patch visible on his backpack." 
"We won!" Boyack wrote on X, formerly known as Twitter, Tuesday. "Let this be a lesson — document your encounters w/ government employees. Had Jaiden's mom not recorded the video, this wouldn't have got nearly the attention that it did."
12-YEAR-OLD BOY BOOTED FROM CLASS OVER GADSDEN FLAG PATCH ON BACKPACK: 'ORIGINS WITH SLAVERY'
An employee for the school said via email that the patch was "disruptive to the classroom environment" and has "origins with slavery."
The Gadsden flag originates from the American Revolution as a symbol of the 13 colonies' fight against British tyrannical rule.
Boyack shared the original viral video of Jaiden, "who was kicked out of class" in Colorado Springs, Colorado on Monday. The video has since gained over 8,900,000 views on X. 
DIVERSITY TEACHER SAYS HE WANTS TO 'BURN THINGS DOWN' FOR EQUITY AGENDA AFTER STAFF TRASHES HIS DEI CLASS
The video opens with Jaiden, his mother and the unnamed school administrator sitting down for a meeting in her office to discuss the child's dismissal from class. The staff member says, "So, the reason that they do not want the flag – the reason we do not want the flag displayed – is due to its origins with slavery and slave trade."
Jaiden's mother pushed back on the decision, saying, "Yeah, it has nothing to do with slavery, that's like the Revolutionary War patch that was displayed when they were fighting the British." She asked if maybe the woman was mistaking it for the Confederate flag.
"From Vanguard's founding we have proudly supported our Constitution, the Bill of Rights, and the ordered liberty that all Americans have enjoyed for almost 250 years," the purported email says. "The Vanguard School recognizes the historical significance of the Gadsden flag and its place in history. This incident is an occasion for us to reaffirm our deep commitment to a classical education in support of these American principles." 
Vanguard School director Jeff Yocum and The Vanguard School did not respond to a request for comment from Fox News Digital.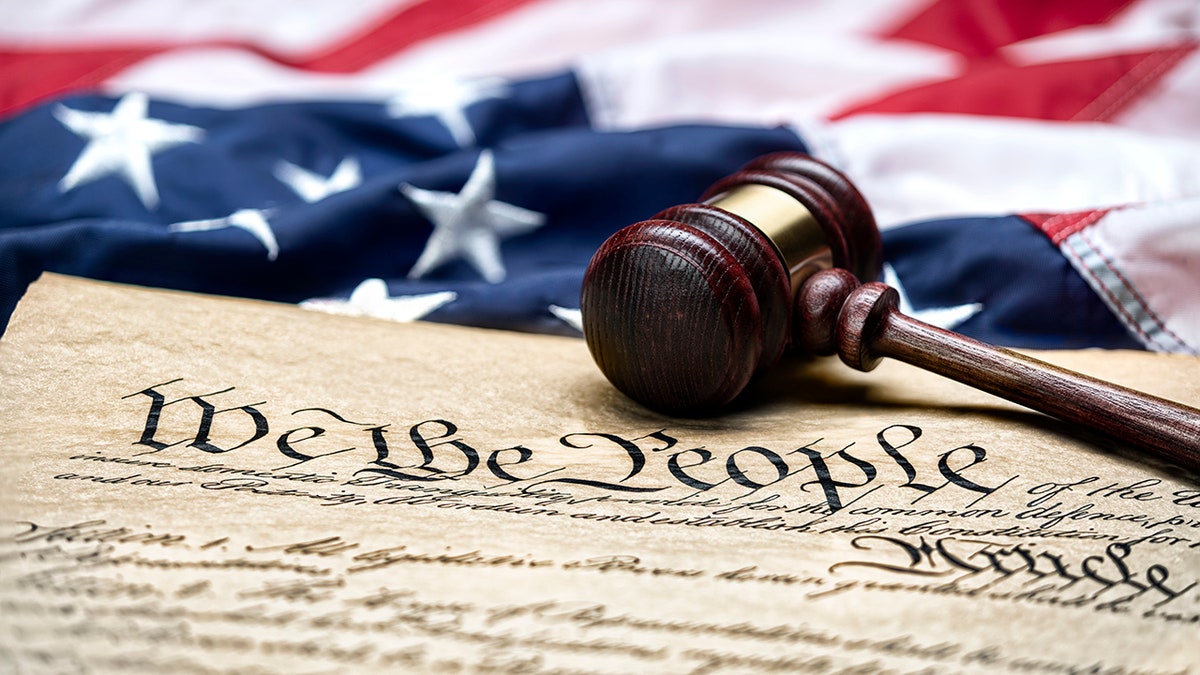 Even Democratic Colorado Governor Jared Polis weighed in on the controversy, taking to social media and defending the Gadsen flag as "a proud symbol of the American revolution and a iconic warning to Britain or any government not to violate the liberties of Americans."
Fox News' Gabriel Hays contributed to this report.
For more Culture, Media, Education, Opinion, and channel coverage, visit foxnews.com/media