The vast majority of California voters do not think Gov. Gavin Newsom, D-Calif., should run for president in 2024, despite rumors he could be a potential front-runner if President Joe Biden decided to not seek re-election.
A new Quinnipiac University poll found that 70% of California voters, including a majority of Democrats, do not think their governor should make a bid for the White House next fall, with only 22% hoping Newsom gets into the race.
Among likely Democratic voters, 54% do not want Newsom on the 2024 ticket.  
"A resounding thumbs down from the home team as California voters tell the Governor: if you have designs on the big job beyond Sacramento, we're not on board," Tim Malloy, Quinnipiac University polling analyst, said of the polling results.
NEWSOM DECLARES WAR ON ENVIRONMENTALISTS SEEKING TO HALT CONSTRUCTION PROJECT
Newsom has said that he will not run for president next cycle if Biden does not seek another term, but has not ruled out a run in the unlikely chance that the president opts out of the race.
According to the poll, only 44% of Californians approve of the job Newsom is doing as governor, while 45% disapprove of his handling of the position.
Sen. Dianne Feinstein, D-Calif., recently announced she will not be seeking re-election the Golden State next fall, opening up the Senate seat. Even before Feinstein announced she would retire after her term expires, several California representatives had jumped into the race.
IF YOU THINK GAVIN NEWSOM HAS A POLITICAL FUTURE, JUST ASK THESE FOLKS FLEEING CALIFORNIA
When asked about Rep. Adam Schiff, D-Calif., as a candidate, 31% of respondents said they have a favorable opinion of the congressman, with 30% reported an unfavorable opinion of the Democrat.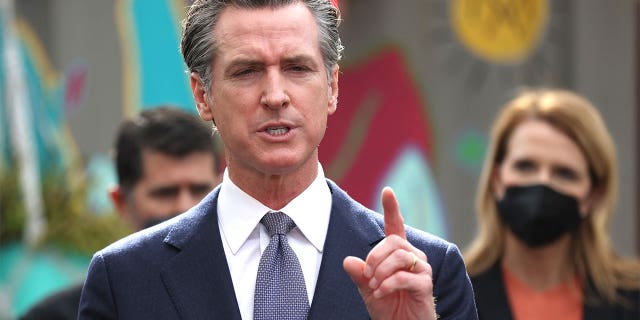 While only 30% on individuals have favorable views of Rep. Katie Porter, D-Calif., and just 11%, had an unfavorable opinion of her. But 59% said they had not heard enough about her to share an opinion.
Rep. Barbara Lee, D-Calif., the most recent California representative to enter into the Senate race, received a favorable opinion among 18% of respondents, while 11% had an unfavorable opinion and 71% did not know enough about her.
When asked what the most important issues facing the state, 22% said homelessness,17% said affordable housing, and 10% said inflation is the most pressing issue.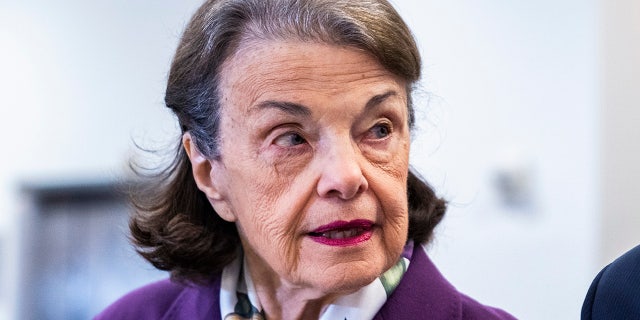 "What worries the Golden State most? Dealing with the homeless crisis and finding a home Californians can afford to live in," said Malloy.
The Quinnipiac University poll was conducted from Feb. 23 – 27 with a margin of error of plus or minus 3 percentage points.