The family of a disabled veteran that FBI agents killed during a pre-dawn raid is demanding answers, saying law enforcement hasn't justified the raid or explained why Theodore "Teddy" Deschler was shot.
An FBI SWAT team descended on a Henderson, Tennessee, home belonging to Deschler's mother on Aug. 16. About 15 minutes later, the 45-year-old veteran was shot dead, WBBJ reported. 
"It was a senseless act," Deschler's brother, Russell Deschler, told WBBJ. "Teddy was a 100% disabled veteran. He had problems. He had severe PTSD. He had depression but he was getting help for it, but this was senseless." 
WATCH MORE FOX NEWS DIGITAL ORIGINALS HERE
Deschler's mother, Bonnie Deschler, said she answered the door when she heard agents pounding. They pulled her from the home and put her in the back of a police vehicle, she told WBBJ. When she asked the agents why they were there, they responded, "It's none of your business," she said. 
The house was hit with flashbang explosives, tear gas and bullets, the family told WBBJ. The windows were shattered and SWAT trucks destroyed the yard, the outlet reported after visiting the scene. Russell said he believes his brother was unarmed, and that the agents were shooting into the house through the garage window, which would mean Deschler's position in the kitchen was obscured. 
VIDEO EXPOSES TENSE MOMENTS PRIOR TO DEADLY FBI RAID ON MAN ACCUSED OF THREATENING BIDEN
"He didn't have a weapon on him. He was just trying to get out of the house because it was filled with tear gas," Russell told WBBJ.
"You couldn't see. The height of the door and where Teddy was standing when they shot him and killed him, you couldn't see if he was armed or not and you know he wasn't," he added. "Because if you look at the door you could see where his hands were full of blood and went down the door. Well if he had a weapon in his hand…"  
Neighbor Alex Morris witnessed the incident after he was startled awake by the commotion outside.
"I heard a loud bang. Then I heard a couple more. I heard the loudspeakers, 'Come out with your hands up. We're the FBI. We're not going anywhere,'" Morris told WBBJ. "Before I knew it, I was coming out to see what was going on and watched them bust out their windows. I reckon they got him in there."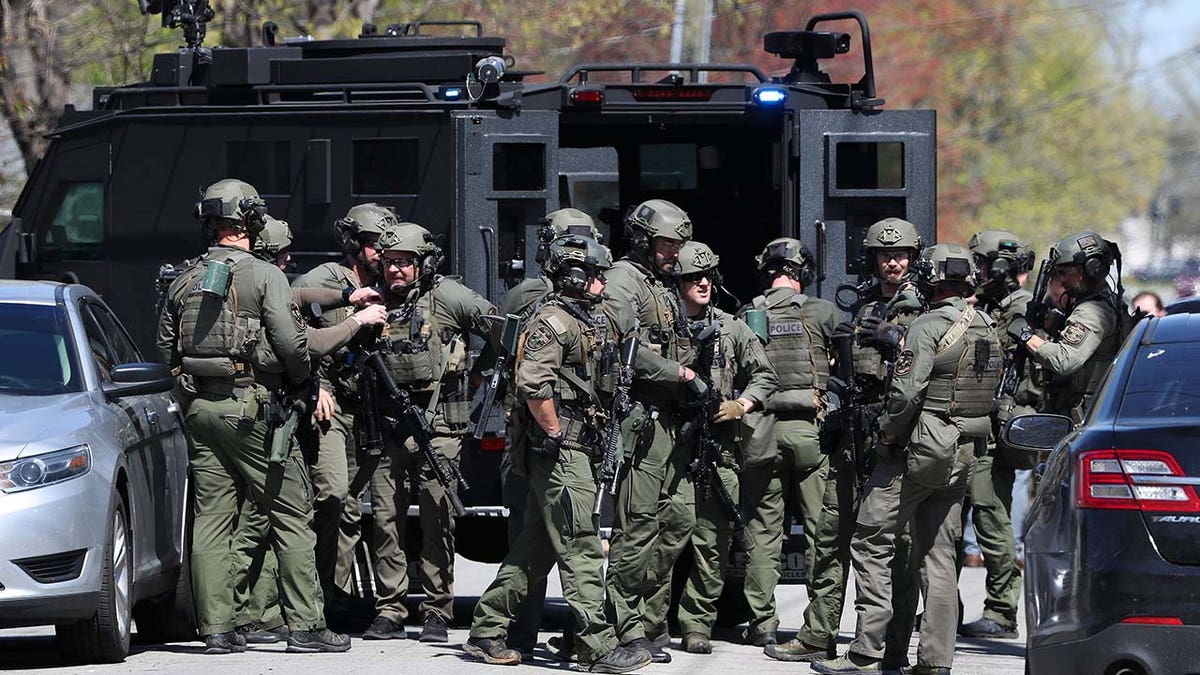 NYC CONMAN PERCHES ON BROKEN WINDOW OF SKYSCRAPER AS FBI RAIDS APARTMENT
Earlier this year, Deschler was arrested as a suspect following a gas station stabbing in a nearby town, according to the Selmer Police Department. Details of the attack and any subsequent charges remain unclear.
The family has demanded details surrounding the arrest warrant against Deschler and the circumstances of his death. 
"They said it's an ongoing investigation, but they won't say anything to us," Russell said.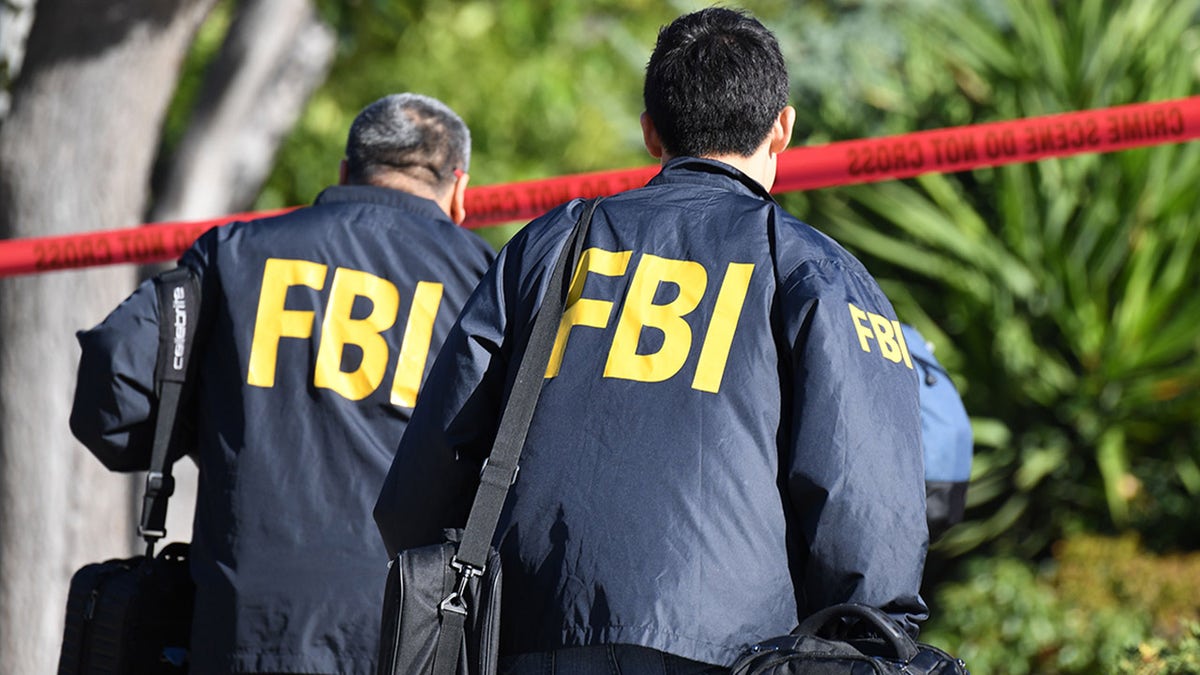 The FBI released a statement saying it is investigating the incident but provided no further details. 
"The FBI is reviewing an agent-involved shooting which occurred today at approximately 6:40 a.m. while FBI SWAT was conducting an arrest operation in Henderson, TN," said a statement from the federal law enforcement agency. "The subject is deceased. The FBI takes all shooting incidents involving our agents or task force members seriously. In accordance with FBI policy, the shooting incident is under review by the FBI's Inspection Division. As this is an ongoing matter, we have no further details to provide."
The family said they are considering filing a civil suit against the FBI following the incident.
The FBI declined to comment on the case as it is an ongoing investigation. Neither Russell nor the Henderson Police Department immediately responded to Fox News' requests for comment. 
EDITOR'S NOTE: This report has been updated to clarify that the raid unfolded at the home of Bonnie Deschler.