The Alaska legislature censured one of its members Wednesday after the lawmaker attempted to argue a point that fatal child abuse can be a "cost savings" measure because the child would not then need supportive government services.
The legislative body voted 35-1 to censure Rep. David Eastman, a Republican who represents Wasilla, following his comment on Monday. Eastman was the lone dissent.
The vote followed a committee hearing Monday on adverse childhood experiences, where Eastman asked the testifier how he would respond "to the argument that I have heard on occasion where in the case where child abuse is fatal, obviously it's not good for the child, but it's actually a benefit to society" because government services would not be otherwise provided to the child, if they had lived.
The witness, Trevor Storrs, the Alaska Children's Trust CEO and president, asked Eastman to repeat the comment: "Did you say, 'a benefit for society?'"
HUGE MOOSE KICKS ALASKA WOMAN IN THE HEAD AFTER SNEAKING UP ON HER
Rather than realize the error, Eastman continued.
"Talking dollars," the lawmaker continued, citing a figure provided to the committee about costs associated with neglect and abuse. The fatality "gets argued periodically that it's actually a cost savings because that child is not going to need any of those government services that they might otherwise be entitled to receive and need based on growing up in this type of environment," Eastman said.
Storrs responded calling the loss of a child immeasurable.
ALASKA WOMAN ADMITS SHE KILLED 'BEST FRIEND' AFTER BEING PROMISED MILLIONS IN CATFISHING SCHEME
Rep. Andrew Gray, a Democrat representing Anchorage, called Eastman's comment "offensive, insulting, and unsubstantiated."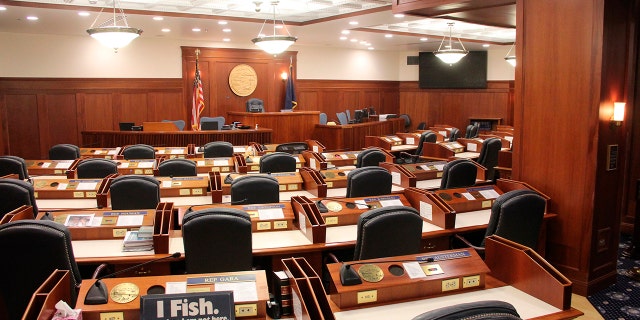 Gray, who brought the censure motion Wednesday, says it also undermined the "dignity of the House."
Eastman later defended himself, saying Gray mischaracterized his motives and misrepresented his character. The Republican also said it was outrageous and unacceptable that any member suggests he or members of his district "support child abuse when I've staked my entire political career arguing for the opposite."
ALASKA BUILDING COLLAPSE KILLS 1, 2 OTHERS HOSPITALIZED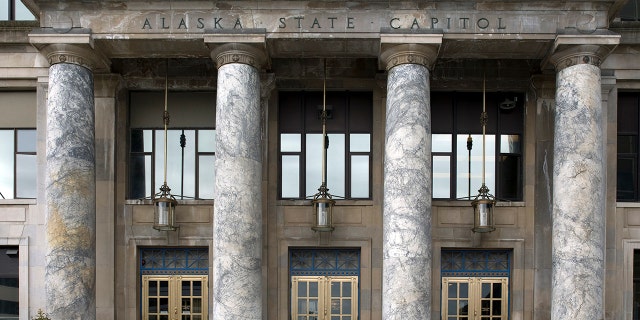 Republicans currently hold a majority in the House.
Eastman often finds himself at odds with Democrats and Republicans alike in the chamber. He was even removed late last session from the then-Republican minority caucus and two committees.
Despite the confrontations, Eastman easily won reelection in his district last year.
The vote was Eastman's second censure as, in 2017, he made a disparaging comment about some women in Alaska getting pregnant for a "free trip to the city" to receive an abortion.
The Associated Press contributed to this report