WALTERBORO, S.C. – Alex Murdaugh is scheduled Friday to be sentenced to up to life in prison, just one day after a jury convicted him of slaughtering his wife and son after deliberating for less than three hours.
Murdaugh, 54, faces a minimum of 30 years and a maximum of life in prison when he faces Judge Clifton Newman in the Colleton County Courthouse after a panel of 12 jurors delivered a guilty verdict.
The disbarred attorney, who was standing, tightly closed his eyes as he heard his fate. He was found guilty of two counts each of murder and possession of a weapon in the commission of a violent crime.
Murdaugh's living son, Buster Murdaugh, shook his head and wiped his face with his hand, as the clerk polled each juror.
ALEX MURDAUGH: TIMELINE OF DOWNFALL
The panel's decision came in at 6:41 p.m. Thursday after they endured a grueling six-week trial and testimony from 76 witnesses. 
The jury did not pose a single question to the judge during the deliberations.
PHOTOS FROM OUTSIDE COURT THURSDAY:
"Obviously we're disappointed but until he's sentenced we will have no further comment," Murdaugh's attorney, Jim Griffin, told Fox News Digital outside the courthouse.
ALEX MURDAUGH TESTIFIES HE IS NOT A 'FAMILY ANNIHILATOR' AT HIS DOUBLE-MURDER TRIAL
Murdaugh used a shotgun to kill his son, Paul, 22, inside a feed room attached to the dog kennels at the family's hunting estate, known as Moselle, and a rifle to execute his wife, Maggie, 52, June 7, 2021.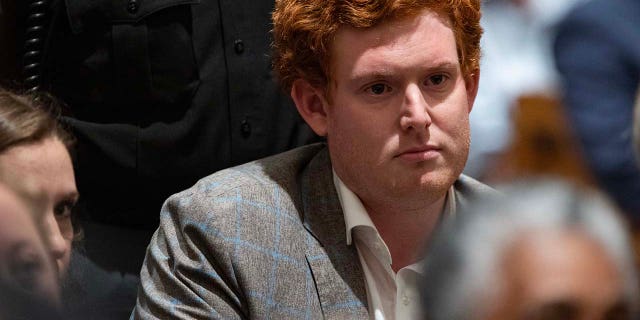 Lead prosecutor Creighton Waters told jurors that the disgraced attorney carried out the double slayings to escape accountability for his financial crimes. 
The day of the killings, the chief financial officer of his former law firm confronted Murdaugh about missing fees, and he had a hearing scheduled later that week in a wrongful death lawsuit stemming from a deadly 2019 boat wreck.
Paul Murdaugh had crashed his father's boat into a bridge, killing 19-year-old Mallory Beach and injuring four other friends, and Murdaugh was facing a multimillion-dollar claim.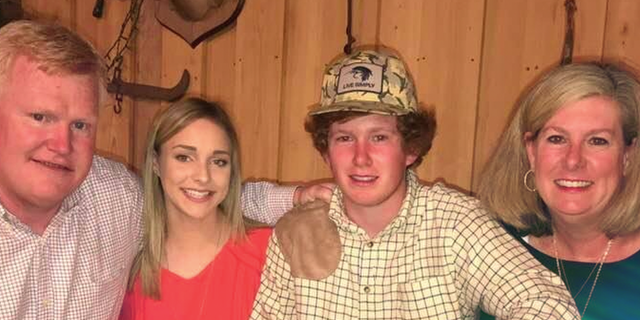 The murders, Waters argued, bought Murdaugh time, delaying an inevitable financial reckoning.
Murdaugh was later charged with stealing nearly $9 million from his clients and his law firm, which was founded by his great-grandfather, who served as prosecutor overseeing five counties in the Lowcountry. 
PHOTOS INSIDE COURT AFTER VERDICT
LISTEN: THE FOX TRUE CRIME PODCAST WITH EMILY COMPAGNO
Murdaugh, the once powerful scion of a legal dynasty, took the stand last week and admitted he's a drug addict, a thief and a liar – but adamantly denied killing his wife and son.
WATCH KEY VIDEO FROM CASE:
However, he could not explain away a critical piece of evidence in the case, which was left behind by his slain son.
A video recovered from Paul's phone in 2022 placed Murdaugh at the kennels with both victims four minutes before they were murdered, shredding his alibi.
 He had told friends, family and investigators that he never went to the kennels that night and was taking a nap at the main house when they were killed.