NEW ORLEANS – Americans walking in the Big Easy's City Park rated President Biden's performance, with many factoring in his age. 
"He's not there anymore," Jules, of New Orleans, told Fox News. He rated Biden a "zero" when asked to rate the president on a scale of A-F.
AMERICANS GRADE PRESIDENT BIDEN'S PERFORMANCE ON A SCALE OF A-F. WATCH:
WATCH MORE FOX NEWS DIGITAL ORIGINALS HERE
But Michael, who gave the president a B, said Biden has accomplished "probably far more than I expected," particularly when it comes to infrastructure.
"I think he's doing pretty well," Michael said.
Biden became the oldest president ever elected to office when he won in 2020. He would be 82 at the start of his second term if his 2024 bid succeeds. Former President Trump, who was 70 when he was inaugurated, previously held the title of oldest chief executive.
BIDEN 'SHOULD NOT RUN AGAIN' ADVISES NY TIMES COLUMNIST AHEAD OF STATE OF THE UNION: 'TOO OLD' 
"I think they should get somebody younger," Jules said. "And I'm not talking about Trump. Somebody that knows what he's doing before we go to war."
Biden's approval rating rose to 46% with all respondents — the highest it's been since March 2022 — according to a NPR-PBS NewsHour-Marist poll released Wednesday. The survey, conducted after Biden's State of the Union address, showed an uptick in his approval among Republican voters as well.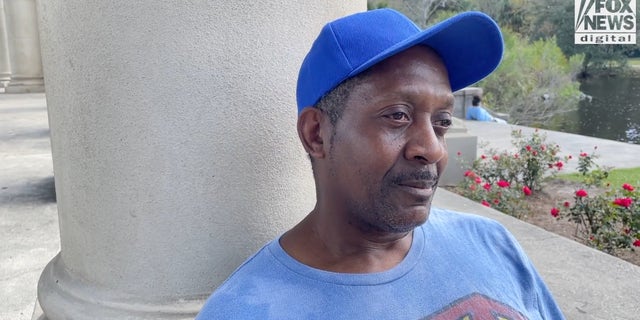 Yet many voters who spoke to Fox News had mixed feelings about Biden's performance. 
MARDI GRAS REVELERS SUGGEST WHAT PRESIDENT BIDEN SHOULD GIVE UP FOR LENT
"I give him a solid C-minus right now," Katie, of New Orleans, told Fox News. "He's just a puppet for them all, and he's so senile." 
She added, "He's so sweet though."
Grace, from the Big Easy, gave Biden a C.
"He was just kind of put here in this position," Grace said. "He's just old. We just gotta find somebody who's young."
But others gave harsher grades.
"His mind doesn't seem to be doing as well as one could that's supposed to be in that position," Dustin, from New Orleans, said. He gave Biden a D-plus. 
And a Philadelphia voter visiting the Big Easy gave Biden an F. 
"He's clueless," he said. "He's not with it."
To hear more from Americans on Biden's performance, click here.