Baltimore police on Tuesday released several images of persons of interest in connection to a shooting at Morgan State University last week that left five people wounded.
Four men and a woman between the ages of 18 and 22 were struck by gunfire Oct. 3 during a shooting that took place on MSU's campus, as students, alumni and families were celebrating homecoming festivities.
Four of the victims were students at MSU, and all five victims were taken to an area hospital where they were treated for non-life-threatening injuries.
BALTIMORE POLICE RELEASE VIDEO OF PERSONS OF INTEREST IN MORGAN STATE UNIVERSITY SHOOTING
The two men are wanted for questioning for the shooting that took place at about 9:25 p.m.
The Baltimore Police Department provided an update on the investigation into the shooting Tuesday in a Facebook post.
Detectives obtained additional photos to go along with the post, and police asked for the public's help in identifying the people in the photos.
SHOOTING DURING HOMECOMING FESTIVITIES AT BALTIMORE UNIVERSITY LEAVES 5 INJURED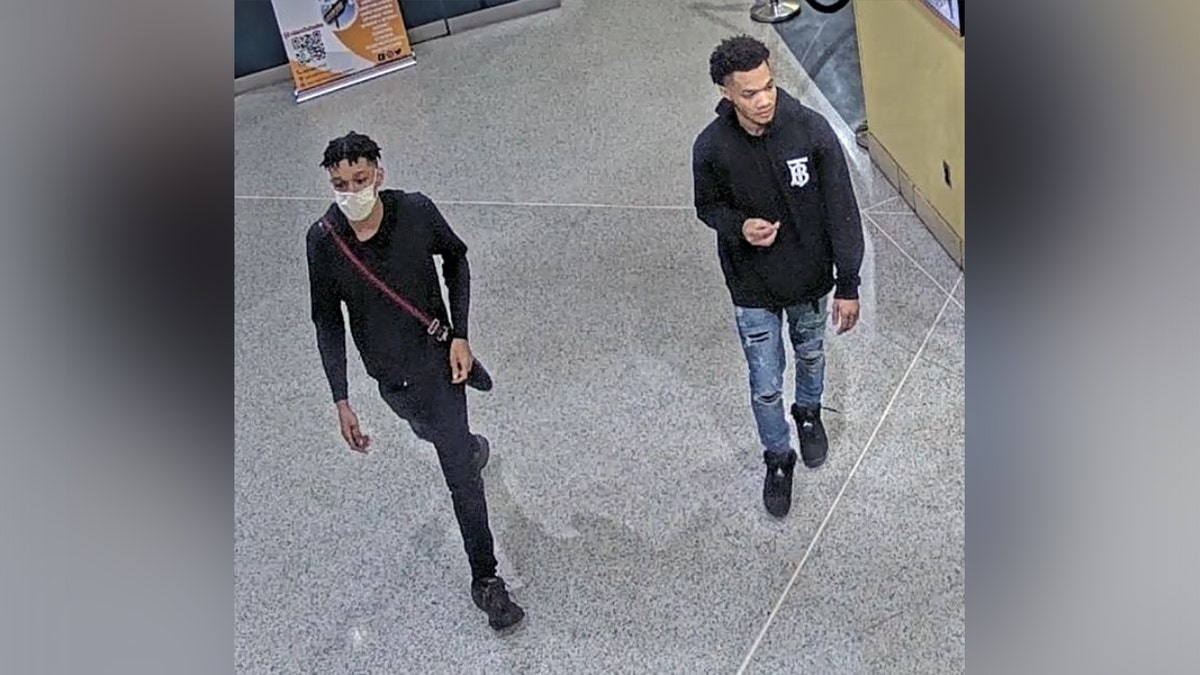 The pictures focus on two Black men, both of whom appear to be wearing black hoodies and black shoes. One of the men is wearing blue jeans with rips up and down the leg, while the other appears to be wearing darker colored jeans while sporting a shoulder bag, or purse.
Metro Crime Stoppers and the Bureau of Alcohol, Tobacco, Firearms and Explosives (ATF) are offering a reward of up to $9,000 for a tip leading to an arrest and filed charges. Anyone with information is encouraged to contact Metro Crime Stoppers at 1-866-7LOCKUP.
MORGAN STATE UNIVERSITY SHOOTING SUSPECT STILL AT LARGE AFTER SWAT OFFICERS CLEAR CAMPUS BUILDING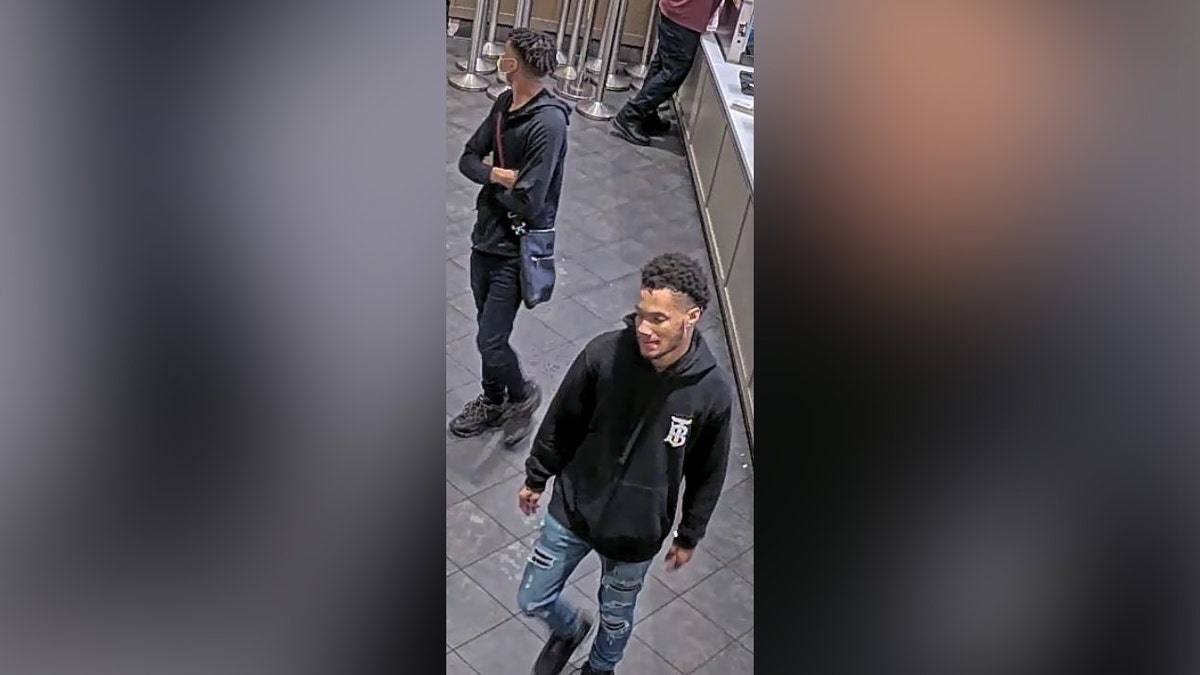 Police responded to the scene, which was described as an "active shooter situation" after locating several shattered windows in the area.
MSU issued a shelter-in-place order just before 10:20 p.m., which was lifted at 12:23 a.m., when police confirmed the incident was no longer an active shooter situation.
Morgan State University is a Historically Black College and University (HBCU) with about 9,000 students enrolled. It was founded in 1867 as the Centenary Biblical Institute with an initial mission of training men for ministry, according to its website.
Fox News Digital's Elizabeth Pritchett contributed to this report.