Picture this – you're tidying up your email inbox, sifting through your junk folder, and you stumble upon not one but two chilling emails. Both claim that your account has been hacked, asserting full access to all your accounts. The threat? Alleged videos of you in compromising situations, ready to be broadcast to your entire contact list unless a ransom in Bitcoin, totaling around USD 500, is paid within a specific timeframe. Sounds like a nightmare, right? 
This is precisely what happened to one of our very own readers, Barbara, who reached out to us with her alarming experience. 
Bitcoin blackmail scams: how do they work? 
These intimidating emails that Barbara encountered are a classic example of a Bitcoin blackmail scam. Here, fraudsters claim access to your sensitive information and demand payment in cryptocurrencies like Bitcoin, leveraging their perceived anonymity. The swindlers may even concoct stories of hacking into your computer or webcam or installing stealthy software to monitor you: scary stuff, but primarily tall tales. 
CLICK TO GET KURT'S FREE CYBERGUY NEWSLETTER WITH SECURITY ALERTS, QUICK TIPS, TECH REVIEWS AND EASY HOW-TO'S TO MAKE YOU SMARTER 
OUTSMART SPAMMERS TO FINALLY END UNSOLICITED EMAILS
These scams often feed on usernames and passwords obtained from previous security breaches. If the intimidating email contains one of your former – or current – passwords, it's an alarm bell ringing. It's a signal to refresh the password for that account, and while you're at it, consider updating your other passwords too. 
What happens if you pay up? 
If you fall victim to a Bitcoin blackmail scam and decide to pay the ransom, the outcome is far from certain. While scammers may promise to keep the alleged compromising information confidential, there is no guarantee that they will honor their word. In many cases, victims who pay the ransom find themselves trapped in a never-ending cycle of demands, with the scammers continuously seeking more money. 
MORE: TOP IDENTITY THEFT SCAMS TO AVOID  
Challenges in recovering funds lost to cryptocurrency scams 
Moreover, even if you make the payment, recovering the funds or identifying the perpetrators can be extremely challenging. Cryptocurrencies like Bitcoin offer a certain level of anonymity, making it difficult to trace transactions back to the scammers. However, in some cases, victims have sought assistance from specialized crypto forensics firms that employ sophisticated techniques to track and trace cryptocurrency transactions. While these services can help in some instances, they often come with a hefty price tag, making them inaccessible for many.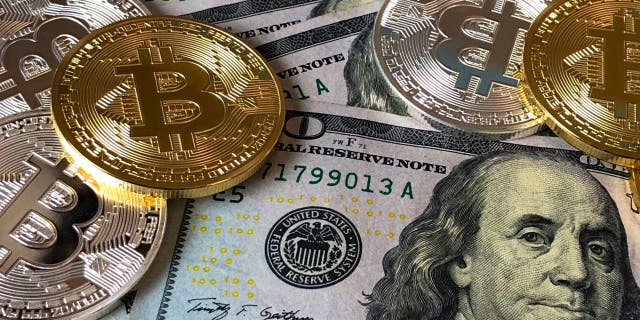 MORE: CHECK WASHING FRAUD IS THE LATEST SCAM AIMED AT YOU 
Other crypto scams to be aware of 
Bitcoin blackmail scams are just one piece of the vast puzzle of crypto-related scams. From fraudulent initial coin offerings (ICOs) to phishing attempts and Ponzi schemes, cryptocurrencies have unfortunately become a breeding ground for nefarious activities. According to crypto-scams.com, various blackmail scams are circulating that exploit the reputation and perceived anonymity of Bitcoin. 
Fraudulent ICOs are one example. These scams offer investors new cryptocurrencies or tokens, promising incredible returns on their investments. However, many of these projects are nothing more than smoke and mirrors, leaving investors with empty wallets and shattered dreams. 
Phishing attempts are another prevalent crypto scam. Scammers craft sophisticated emails or websites that mimic legitimate platforms to trick users into divulging sensitive information, such as passwords or private keys. Once the scammers have this information, they can gain unauthorized access to victims' accounts and steal their funds. 
Ponzi schemes, a classic form of fraud, have also found their way into the crypto world. These scams operate by promising high returns to investors, typically from new investors' funds rather than from actual profits. As the scheme grows, it eventually collapses, leaving the majority of participants at a loss. 
Unfortunately, these crypto scams exploit cryptocurrencies like Bitcoin's reputation and perceived anonymity. The decentralized nature of crypto transactions can make it challenging to trace and recover funds, making it an appealing playground for fraudsters. 
FOR MORE OF MY SECURITY ALERTS, SUBSCRIBE TO MY FREE CYBERGUY REPORT NEWSLETTER BY HEADING TO CYBERGUY.COM/NEWSLETTER
DON'T BE TRICKED INTO CLICKING ON THAT IMAGE IN THAT EMAIL IN YOUR INBOX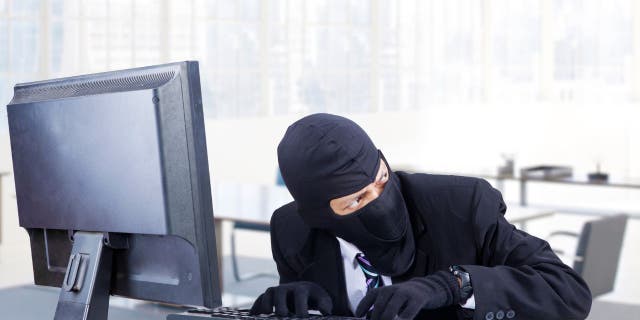 Steps to take when receiving a threatening Bitcoin email 
If you are ensnared in a similar predicament and receive one of these threatening Bitcoin emails, here's the game plan: 
Don't respond to threatening emails: Do not respond or engage with the sender of a threatening email – period. 
Delete the email immediately: Delete the message or email immediately. It's a scam. 
Don't send money: Never send Bitcoin that an unknown sender is demanding via email. 
Update your passwords: It's possible you received this email because your data was exposed during a data breach that occurred. That means it is time to update your passwords. Create strong passwords for your accounts and devices and avoid using the same password for multiple online accounts. Consider using a password manager, which securely stores and generates complex passwords, reducing the risk of password reuse. Check out my best expert-reviewed password managers at Cyberguy.com/Passwords. 
CRYPTO-MINING MALWARE ATTACKING APPLE MAC WITH PIRATED SOFTWARE
Report the scam: You can report Bitcoin blackmail emails to the FBI, the local police, and to the FTC. 
Scan your computer for viruses: Having good antivirus software installed on all your devices can help prevent hackers from accessing your personal information and protect you from clicking on malicious links, such as those found in Bitcoin email scams. Get my expert-reviewed best antivirus protection for your iPhone, Android, Mac and PC at Cyberguy.com/LockUpYourTech. 
Enable two-factor authentication whenever possible. Two-factor authentication adds an extra layer of security by requiring a second form of verification, such as a code sent to your phone, in addition to your password. 
Invest in identity theft protection services. Identity theft protection companies monitor your personal information, such as your home title, Social Security Number (SSN), phone number, and email address for sale on the dark web or being used to open accounts. They can also assist in freezing your bank and credit card accounts. Some providers even offer identity theft insurance and a fraud resolution team to help with recovery. Get my expert-reviewed best identity theft protection services at Cyberguy.com/IdentityTheft. 
Keep your software up to date. Regularly update your operating system, antivirus software, web browsers, and other applications to ensure you have the latest security patches and protections. 
Kurt's key takeaways 
In the ever-evolving landscape of cryptocurrencies, scams and fraudulent activities have unfortunately become an all-too-common occurrence. From Bitcoin blackmail schemes to ICO frauds, phishing attempts, and Ponzi schemes, the realm of crypto has its fair share of pitfalls. As we strive to embrace the potential benefits of digital currencies, it becomes paramount to be aware, educated, and vigilant in protecting ourselves from these scams. 
Have you ever encountered or heard of crypto scams before? How do you stay one step ahead of fraudsters in the crypto world? Let us know what you think by writing us at Cyberguy.com/Contact 
For more of my security alerts, subscribe to my free CyberGuy Report Newsletter by heading to CyberGuy.com/Newsletter 
Copyright 2023 CyberGuy.com.  All rights reserved.