President Biden ramped up attacks on Florida Governor Ron DeSantis in a clip of a new interview Monday without naming him, calling the state's actions regarding transgender youth"close to sinful."
Florida's medical boards voted to ban puberty blockers, cross-sex hormones and gender-affirming surgeries on children last November. 
This follows a parental rights' bill the governor signed earlier in the year banning teachers from giving classroom instruction on "sexual orientation" or "gender identity" in kindergarten through third grade.
President Biden attacked Florida's response to transgender youth issues in a new interview with former Obama aide Kal Penn, one of several left-wing voices who's been guest-hosting "The Daily Show" in recent weeks.
WHITE HOUSE RAMPS UP ATTACKS ON DESANTIS AHEAD OF HIS LIKELY 2024 PRESIDENTIAL RUN
"What's going on in Florida is, as my mother would say, close to sinful. I mean it's just terrible what they're doing," Biden said.
"It's not like a kid [just] wakes up one morning and says ,'You know, I want to become a man' or 'I want to become a woman.' What are they thinking about here? They're human beings, they love, they have feelings, they have inclinations," Biden said.
He suggested the laws were "cruel" while calling on Congress to pass legislation to protect transgender youth, similar to laws on same-sex marriage.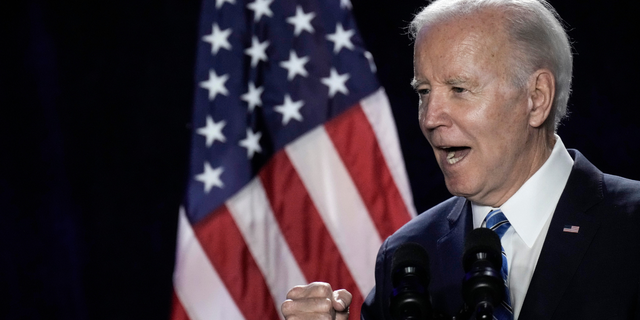 "It's just to me… it's cruel. The way we do it is we make sure we pass legislation like we passed on same-sex marriage. You mess with that, you're breaking the law, and you're going to be held accountable," the president warned.
FLORIDA MEDICAL BOARDS APPROVE BAN ON PUBERTY BLOCKERS, TRANSGENDER SURGERIES FOR MINORS
The White House has ramped up attacks on the Republican governor, who has been fueling 2024 buzz with stops in Nevada and Iowa last week.
White House Press Secretary Karine Jean-Pierre blasted DeSantis's "anti-woke" agenda on Friday, saying his policies were actually about "hate" instead of "protecting freedoms."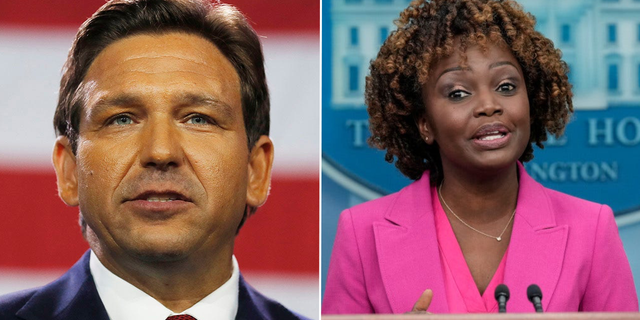 DeSantis said he would approve of a ban on sex-change surgeries leading up to the medical boards' vote.
"When they say gender-affirming care, what they mean a lot of times is… you're castrating a young boy, you're sterilizing a young girl, you're doing mastectomies for these very young girls. And here's the thing, what our guidance pointed to, and the Surgeon General did a great job, for these young kids, 80% of the cases resolve themselves as they grow up. And so you're doing things that are permanently altering them, and then they're not going to be able to reverse that," he said on a recent podcast.