President Joe Biden was blasted by conservatives on social media for "spiking the football" with a fundraising link posted on X.com as former President Trump was arrested in Georgia.
"Apropos of nothing, I think today's a great day to give to my campaign," Biden posted on X, formerly known as Twitter, around the same time Trump was being booked into the Fulton County Jail on charges related to his alleged efforts to overturn the 2020 election.
Conservatives on social media unloaded on the president for the post.
"Biden spikes the football," Daily Wire opinion writer Thomas Meads posted. 
DONALD TRUMP MAKES FIRST POST ON X IN OVER TWO YEARS AFTER BEING BOOKED INTO JAIL
"These people hate America, the Constitution, and you."
"Biden uses his party's arrest of Trump to raise campaign funds," Judicial Watch founder Tom Fitton tweeted. 
"Totally not a political prosecution," GOP Sen. Eric Schmitt posted.
TRUMP'S BOOKING HEIGHT AND WEIGHT SETS SOCIAL MEDIA ABLAZE: 'WAIT, WHAT?'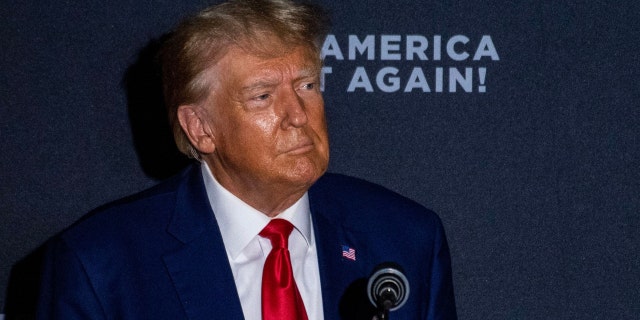 Trump's campaign also posted its own fundraising request on Truth Social, using the mugshot taken at the jail.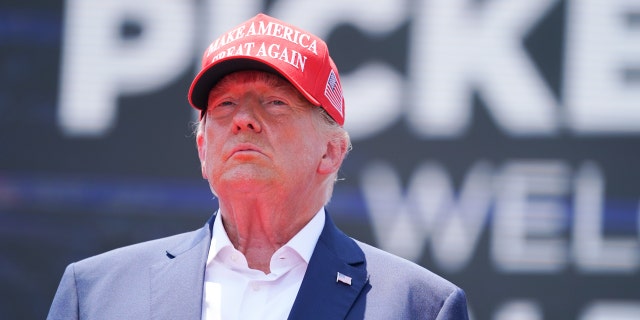 The White House did not immediately respond to a request for comment from Fox News.
Trump said Georgia officials "insisted" that he have a mug shot taken Thursday night during processing at the Fulton County Jail, telling Fox News Digital in an exclusive interview that doing so was "not a comfortable feeling—especially when you've done nothing wrong." 
The former president and current 2024 Republican front-runner turned himself in on Thursday night at the Fulton County Jail in Atlanta, Georgia, after being charged out of District Attorney Fani Willis' investigation into his alleged efforts to overturn the 2020 presidential election in the state.
Fox News Digital's Brooke Singman contributed to this report.