Bill Maher announced that his HBO show will soon return without writers.
"Real Time with Bill Maher's" 21st season was cut short after Hollywood writers went on strike last May. Writers are asking for higher pay, a guaranteed number of writers per room, better residuals and safeguards around the use of artificial intelligence (AI) in the writing process, in their list of demands.
With no end to the strike in sight, Maher revealed that the show would return without writers or writing.
"Real Time is coming back, unfortunately, sans writers or writing. It has been five months, and it is time to bring people back to work," he wrote Wednesday on X, formerly known as Twitter. 
The liberal comedian said that while he "sympathized" with the writers' concerns, there were other staff who were being hurt financially by the strike. 
BILL MAHER LECTURES LIBERAL MEDIA ON MOCKING TRUMP BASE: 'THERE IS A LOT OF CRAZY ON THE LEFT'
"The writers have important issues that I sympathize with, and hope they are addressed to their satisfaction, but they are not the only people with issues, problems, and concerns. Despite some assistance from me, much of the staff is struggling mightily," he wrote.
Maher reiterated how he loves his fellow writers on "Real Time," but he would not allow the show "to lose an entire year and see so many below-the-line people suffer so much." The HBO host pledged to "honor the spirit of the strike" by abstaining from show elements that were dependent on writing, such as the monologue, desk piece, and "New Rules" segments.
He admitted "Real Time" would not be as good without writers, but also promised it would not "disappoint" fans.
"But the heart of the show is an off-the-cuff panel discussion that aims to cut through the bulls–t and predictable partisanship, and that will continue. The show will not disappoint," he insisted.
DREW BARRYMORE DROPPED AS HOST OF NATIONAL BOOK AWARDS AFTER BRINGING TALK SHOW BACK AMID SAG STRIKES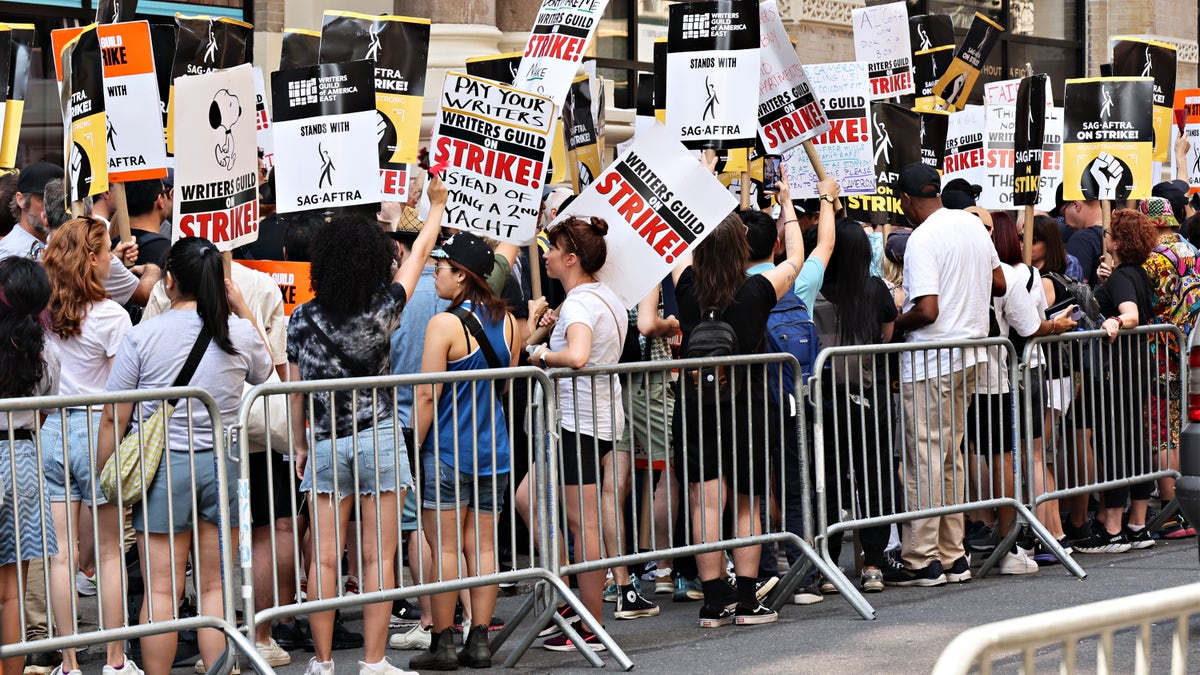 Maher's announcement drew a mixed reaction online, with many liberals attacking the HBO host as a "scab," someone who crosses a picket line. 
"Without writers, the new weekly SCAB edition of "Real Time With Bill Maher will be 83 seconds long," Keith Olbermann mocked.
The former MSNBC host did not mince words in his rebuke of Maher. "As somebody who's known you since 1978: F—k you , Bill, you selfish and unfunny scumbag," he wrote on X.
The Writers Guild of America, the union representing the striking writers, blasted Maher's move on social media.
WRITERS STRIKE BENCHES LATE-NIGHT SHOWS, BUT CRITICS SAY THEY WON'T BE MISSED: 'TOO POLARIZING,' 'PREDICTABLE'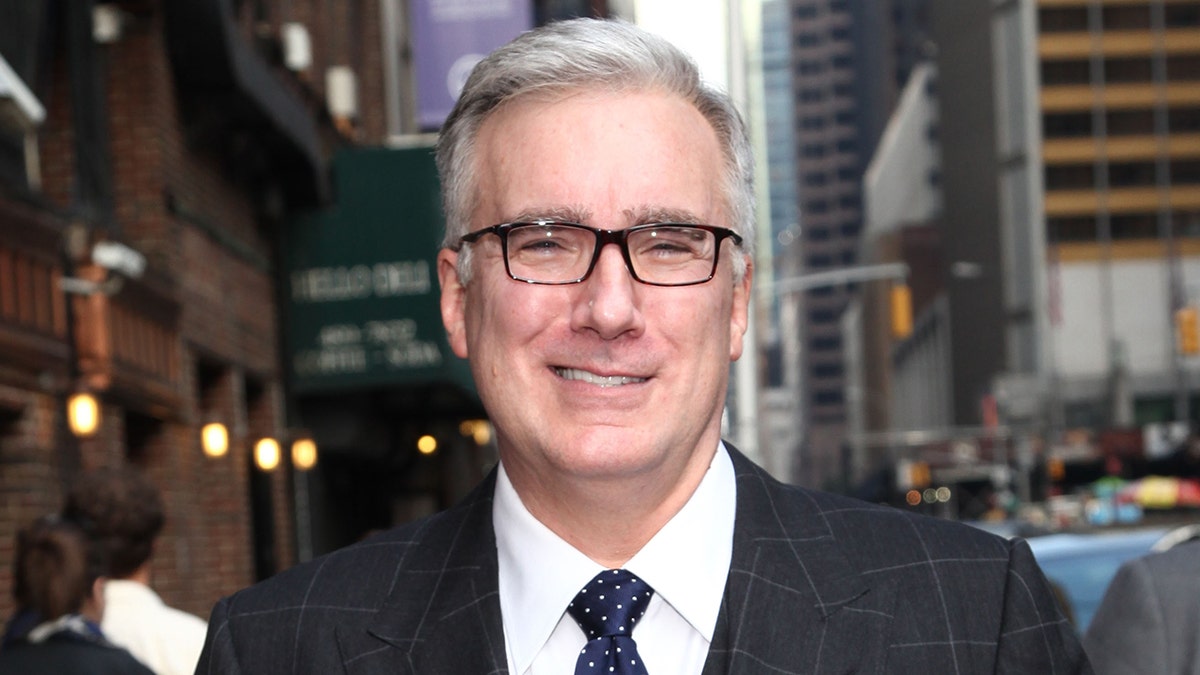 "Bill Maher's decision to go back on the air while his Guild is on strike is disappointing. If he goes forward with his plan, he needs to honor more than 'the spirit of the strike,'" the group wrote on X. The WGA warned Maher he was "obligated to follow the strike rules and not perform any writing services" as a WGA member, and said they would be picketing his show in protest.
Actresses like Jennifer Aniston also faced backlash this week for "liking" a Drew Barrymore Instagram post explaining why she also made the decision to bring back her show, amid the strike.
Maher is the first late-night host to resume programming during the writers strike. He previously zinged his late-night competitors on NBC, CBS and ABC, saying he didn't understand why their shows have survived during the modern era of streaming options.
BILL MAHER KNOCKS COLBERT, OTHER LATE-NIGHT HOSTS FOR PANDERING TO LIBERAL FANS: 'THOSE GUYS DON'T HAVE TAKES'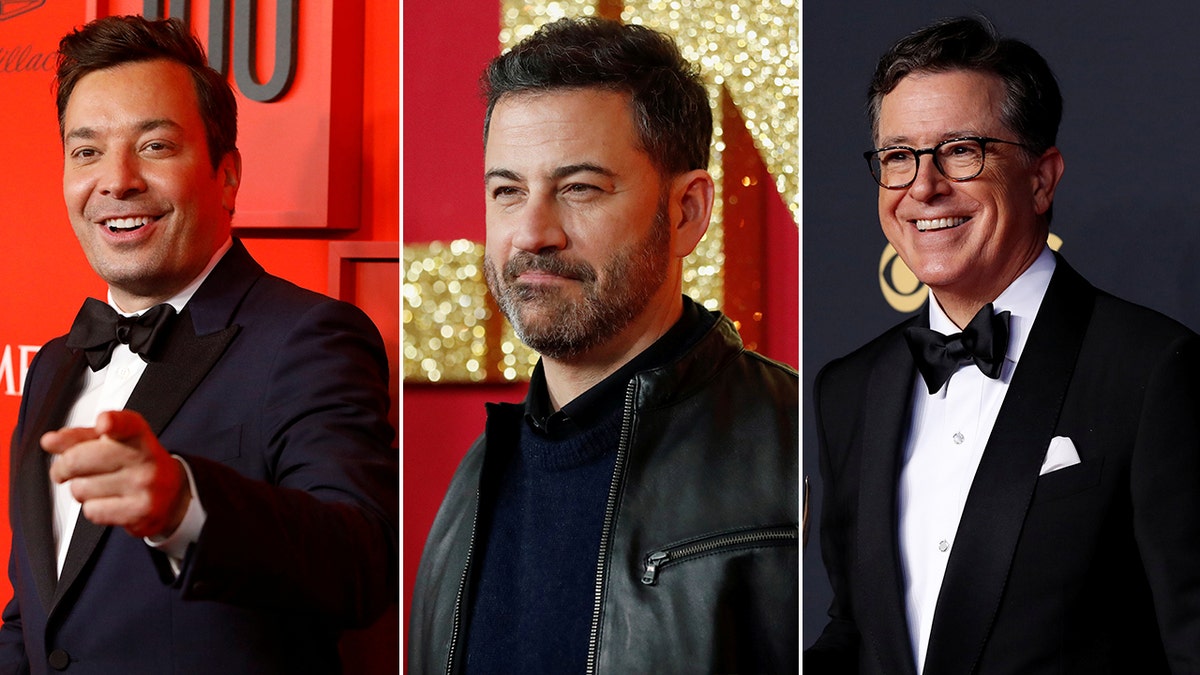 He also mocked hosts like Jimmy Kimmel and Stephen Colbert for pandering to liberal fans. 
"Those guys don't have takes. I have takes," he said. "What they do is say exactly what a liberal audience wants them to say about that. That's not a take," he argued on his "Club Random" podcast.
"Real Time with Bill Maher" will be back with an original episode on September 22, Deadline reported.
Warner Bros. Discovery did not immediately return a request for comment.
For more Culture, Media, Education, Opinion and channel coverage, visit foxnews.com/media