A bill to ban minors from receiving life-altering physical and hormonal sex change treatment passed in the Tennessee House this week and is heading to Republican Gov. Bill Lee's desk for a final signature.
This bill passed on Thursday, 77-16, with a large majority voting in favor of the ban.
House Bill 1 does not apply to all Tennesseans, but aims to prevent minors from receiving sex change surgery and being prescribed puberty blockers, and comes as more states begin to address the side effects of sex changes on minors.
GEORGIA BILL WOULD BAN SOME TRANSGENDER PROCEDURES FOR MINORS
According to the text, the legislation "prohibits a healthcare provider from performing on a minor or administering to a minor a medical procedure if the performance or administration of the procedure is for the purpose of enabling a minor to identify with, or live as, a purported identity inconsistent with the minor's sex."
If passed, the ban would go into effect in the summer and those currently undergoing a sex change would have until March 2024 to forgo their medical treatments.
LIBERAL FILMAKERS ANONYMOUSLY CONDEMNS GENDER-AFFIRMING CARE: 'I SAW WHAT HAPPENED TO MY SON'
Anyone who violates the ban will be penalized. "This bill specifies that a violation of this bill's prohibitions concerning medical procedures constitutes a potential threat to public health, safety, and welfare and requires emergency action by an alleged violator's appropriate regulatory authority," the legislation reads.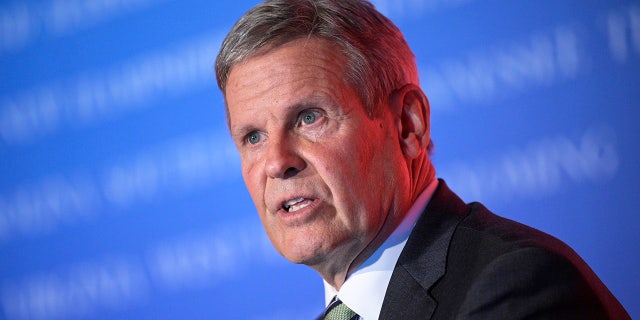 The American Civil Liberties Union of Tennessee plans to take legal action against the governor if he signs the bill into law, according to a statement released after the bill passed the legislature.
"We are deeply disturbed that state politicians have voted to interfere with the ability of families to make decisions, in consultation with medical professionals, to provide critical care for young people who are transgender. All Tennesseans should have access to the healthcare they need to survive and thrive," Lucas Cameron-Vaughn, ACLU-TN staff attorney, wrote in a response. 
"Gender-affirming healthcare for trans youth is safe, necessary, effective and often life-saving. Legislators are risking trans young people's health, wellbeing and safety with this dangerous legislation. We urge Governor Lee to veto this overreaching, discriminatory bill, or we will see him in court," he said.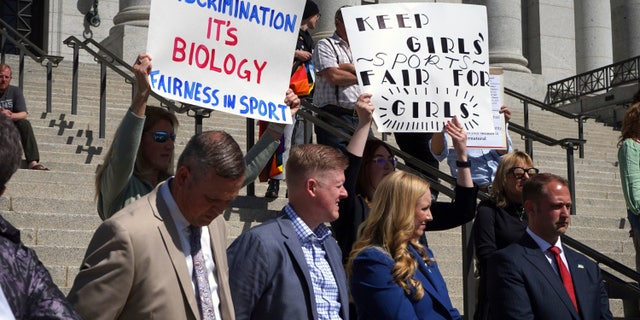 Despite Cameron-Vaughn arguing that "gender-affirming healthcare for trans youth is safe," more former transgender individuals are speaking out against the procedure.
"At this point, I'm far from whole. I'm far from healed. I'm still processing and dealing with what I went through," detransitioner Chloe Cole, 18, recently told Fox News Digital in an interview.