Bud Light continued to see a decline in sales during the month of May as consumers nationwide revolt against the nation's top-selling beer brand over its controversial partnership with transgender influencer Dylan Mulvaney.
This is Bud Light's fifth straight week of plunging sales since Mulvaney first announced a collaboration with the brand, reigniting concern among distributors over whether the beer maker can successfully heal from the branding nightmare.
Compared to a year ago, retail sales of Bud Light in the U.S. were down by 23.6% in the week ending on May 6, surpassing the 23.3% decline the brand saw in the last week of April, according to data from Bump Williams Consulting and NielsenIQ, cited by the New York Post.
Anheuser-Busch, Bud Light's parent company, also saw significant declines in year over year sales of its other products, though at a slower rate than in previous weeks. Budweiser sales were down 9.7% compared to 11.4% a week earlier; Michelob Ultra dropped 2.9% versus 4.3%; and Natural Light was down 2.5% compared to a 5.2% decline in sales the week prior, the Post reported.
The latest numbers come after a report released by Beer Business Daily found that the beer company faced net losses for four weeks in April leading up to April 29. This followed initial reports that showed Bud Light in-store sales dropped 26% in the week of April 22.
Data from Connecticut-based Bump Williams Consulting also showed that total sales for Bud Light fell by 8% for the year so far, costing the company approximately $5 billion in losses. 
The sharp drop in sales prompted HSBC to downgrade Anheuser-Busch InBev stock to hold in early May, citing a "crisis" following the brand's controversial marketing campaign that sparked intense backlash after videos emerged of Mulvaney showing a can of Bud Light featuring the activist's face in celebration of Mulvaney's "year of girlhood." The promotion quickly led to calls for boycotts, particularly among conservative commentators.
BUD LIGHT PARENT COMPANY'S STOCK DOWNGRADED BY HSBC AMID BRANDING 'CRISIS,' HUGE SALES DROP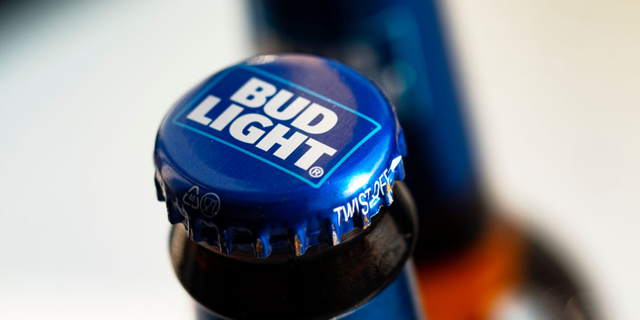 In the meantime, the company has since attempted to make amends with its customers. Bud Light marketing vice president Alissa Heinerscheid and Daniel Blake, who oversees marketing for Anheuser-Busch's mainstream brands, both took a leave of absence after the backlash, particularly after Heinerscheid was caught in an interview blasting the brand as "fratty" with "out of touch humor." A new country-based ad aired during the NFL Draft on April 27 as part of a new campaign.
The company has also attempted to contextualize the Mulvaney videos, explaining that a "third-party ad agency" was responsible for the collaboration with no intention to sell the can. Anheuser-Busch stated that the marketing firm has since been fired, though it declined to name the company.
ANHEUSER-BUSCH BLAMES 'THIRD PARTY AD AGENCY' FOR DYLAN MULVANEY PARTNERSHIP, CUTS TIES AMID MARKETING SHAKE-UP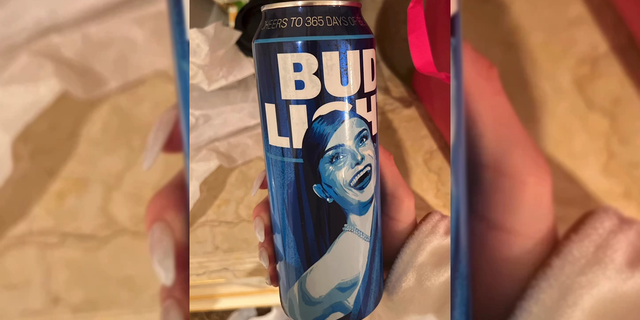 Anheuser-Busch also originally put out a statement to Fox News Digital regarding the can.
"Anheuser-Busch works with hundreds of influencers across our brands as one of many ways to authentically connect with audiences across various demographics. From time to time we produce unique commemorative cans for fans and for brand influencers, like Dylan Mulvaney. This commemorative can was a gift to celebrate a personal milestone and is not for sale to the general public," an Anheuser-Busch spokesperson told Fox News Digital.
Fox News' Lindsay Kornick contributed to this report.