U.S. Border Patrol agents operating in California have experienced a dangerous escalation of violence by human smugglers in recent weeks, according to U.S. Customs and Border Protection. 
Earlier this month, a Border Patrol agent working in the Otay Mountain Wilderness area encountered a group of migrants. The agent attempted to apprehend the migrants and an unidentified assailant began firing shots. 
Additional agents responded to the area, heard the gunshots, and saw muzzle flashes coming from the vicinity. The firing was then directed at the responding agents, forcing them to take cover as the group and the assailant escaped across the border, CBP said. 
Several days later, on August 22, U.S. National Guard personnel watched an armed individual climb the border fence in the Otay Mountain Wildness area. The following day, two armed suspects were spotted in the same area. 
NIKKI HALEY DOUBLES DOWN ON PROMISE TO SEND SPECIAL OPS TO 'ELIMINATE' DRUG CARTELS ACROSS US-MEXICO BORDER
The San Diego Border Patrol Tactical Unit (BORTAC) combed the area but found no suspects. 
San Diego Sector Chief Patrol Agent Patricia McGurk-Daniel said the recent escalation of violence in the area suggests that smugglers are "becoming desperate."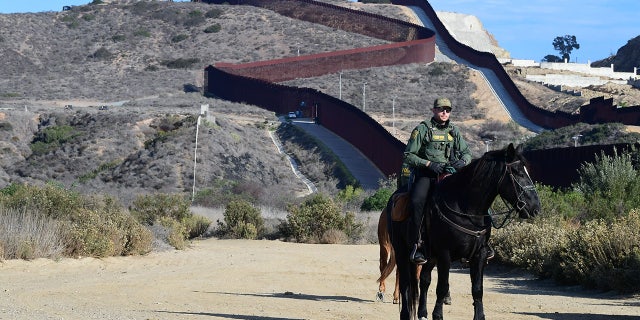 "Our agents are preventing smugglers from conducting their illicit business and this is their very dangerous response," she said. "This callous display clearly shows that smugglers do not care about the safety of migrants or law enforcement." 
These incidents came as Mexico's Institute of Migration says it is having to double its patrols south of the border in response to smugglers becoming more heavily armed in recent months, per a report from FOX 5 San Diego. 
"Our need for more personnel limits us and sometimes we are putting our personnel in danger as they come across smugglers carrying weapons," INM Director David Pérez Tejada was quoted as saying. "We have also witnessed smugglers fire their weapons toward the north at Border Patrol agents."