Fred Waller, Chicago's interim superintendent of police, announced Monday that the shooting in which two women were wounded during Friday night's Chicago White Sox-Oakland Athletics game was most likely caused by a gun that went off inside Guaranteed Rate Field. 
"We're dispelling a lot of things," Waller said during a media availability, per the Associated Press. "[A shot] coming from outside is something we've almost completely dispelled. We're still looking at every avenue. It's still under investigation. Something from inside, it could've happened that way. We're looking at every avenue, exploring every lead and everything that we can get."
Chicago police have not detailed where the shots came from or if someone brought a gun into Guaranteed Rate Field.
The women, ages 26 and 42, are expected to recover from the shooting, which occurred during the fourth inning of the game. The 42-year-old's gunshot wound was sustained in her leg while the 26-year-old suffered a graze wound to her abdomen.
Chicago Mayor Brandon Johnson was made aware of the shooting after it happened during the game but didn't say if he was involved in the decision that allowed the game to continue. Police wanted the game to be stopped after the shooting.
"Obviously, this is an ongoing investigation and the Chicago Police Department has done a remarkable job of gathering all the evidence, and as more information becomes available, that information will be reported," Johnson said, per the AP.
2 WOMEN INJURED IN 'SHOOTING INCIDENT' AT WHITE SOX BALLPARK DURING GAME
Videos posted to X, formerly Twitter, showed some panicked stadium goers running away. Others were awaiting a Vanilla Ice concert at the end of the game that ended up being canceled because of "technical issues," according to a message on the scoreboard.
"We apologize for any inconvenience and appreciate your understanding," the message read on Guaranteed Rate Field's Jumbotron.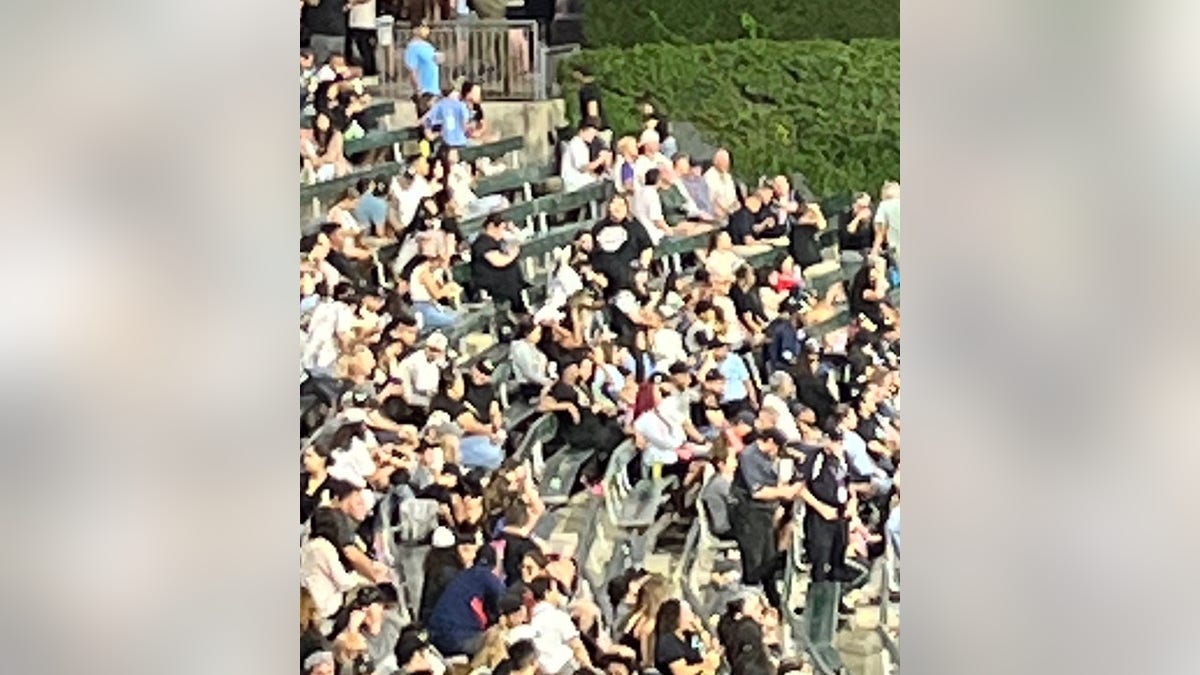 How a weapon may have gotten into the stadium is still unclear.
"Weapons of any type, including pepper spray, it is illegal for anyone to enter or attempt to enter the ballpark with a firearm, regardless of permit," according to the park's rules.
According to MLB.com's box score of the game, 21,906 people were counted as attendees. One fan told FOX 32 Chicago that he went through a metal detector to get in.
"Two fans attending Friday's game suffered non-life-threatening injuries after being struck by bullets," the White Sox said in a statement posted on X. "It is unclear to investigators whether the shots were fired from outside or inside the ballpark. The incident continues to be investigated by Area One detectives from the Chicago Police Department. While the police continue to investigate, White Sox security confirms that this incident did not involve an altercation of any kind."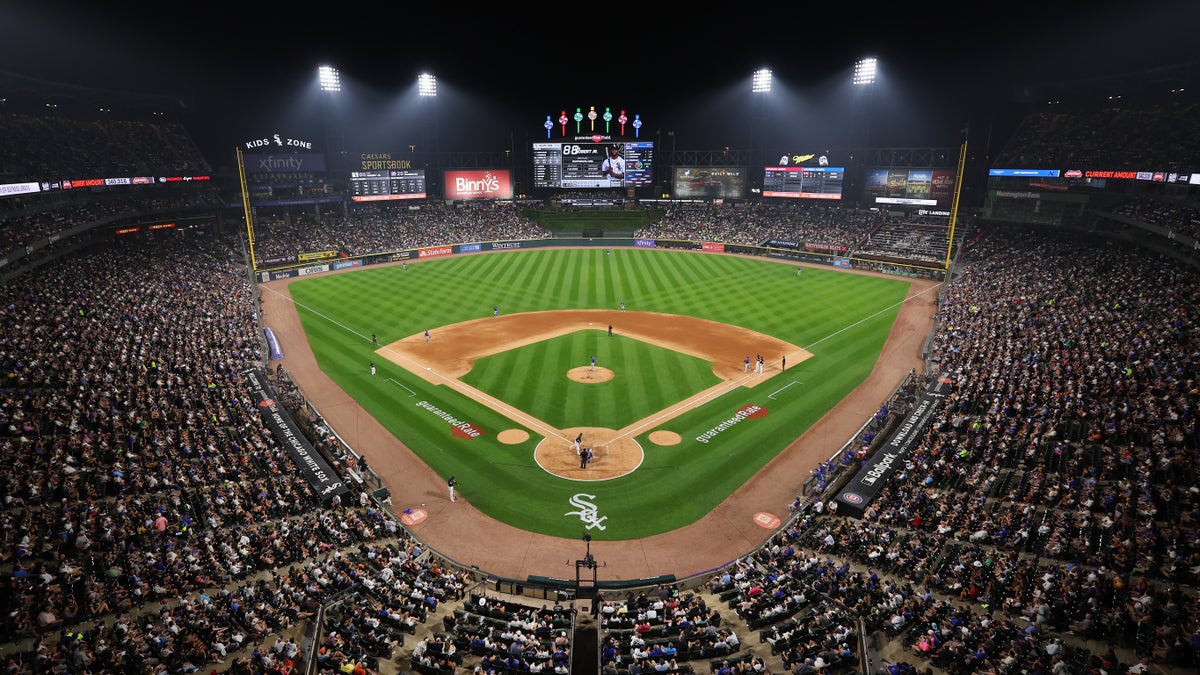 "The White Sox are thinking of the victims at this time and wishing them a speedy recovery."
Fox News' Ryan Gaydos contributed to this report.