Patrick Mahomes may have left the Kansas City Chiefs' first preseason game against the New Orleans Saints quickly, but Shane Buechele, one of the other quarterbacks on the depth chart, looked just like him during an impressive touchdown pass in the second half.
The Chiefs were in the red zone, down 17-14, in the third quarter when Buechele, an undrafted free agent who signed with the Chiefs in 2021, called for the snap.
The Saints' pass rush was collapsing Buechele's pocket as he started scrambling to his right with his eyes still downfield trying to find the end zone. After avoiding one pass rusher, another was barreling toward him, and it looked like a sack was imminent as the third-quarter clock struck zero.
Instead, Buechele shimmied to his left, forcing a missed tackle, and fired an off-balance pass to wide receiver Kekoa Crawford with a sidearm delivery for the touchdown.
The impressive maneuvers by Buechele had the entire Chiefs sideline going nuts, but no one more than Mahomes, who was screaming and jumping up and down in celebration. 
CHIEFS' PATRICK MAHOMES SAYS ERIC BIENIEMY'S COACHING STYLE 'MADE ME A BETTER PLAYER'
Mahomes, in his full Chiefs uniform with pads but a visor on his head, was pumping his fist and skipping on the field in sheer amazement at the play Buechele pulled off.
Buechele hasn't thrown a pass in a regular-season game, but he has arguably the best quarterback in the game to learn from in Mahomes. And since he's been with Mahomes the day he got in the NFL, his playing style has clearly rubbed off on Buechele.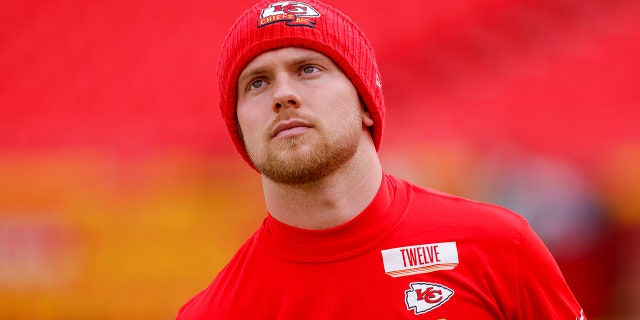 Buechele is battling NFL veteran Blaine Gabbert for the backup spot behind Mahomes for the regular season. He finished 11-of-18 passing for 155 yards with two touchdowns and one interception.
Gabbert was 4-for-8 for 59 yards and a touchdown pass in his time with the offense in the preseason matchup.
Mahomes' MVP status in the NFL has never changed his personality that has been a consistent positive force in the Chiefs' locker room, always showing confidence in his teammates like a natural leader should.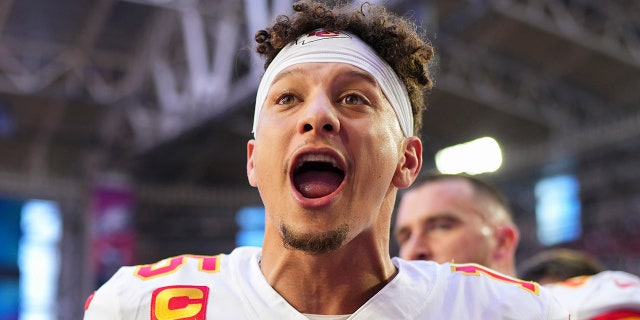 So, his pure joy for Buechele's highlight-reel play is right on brand for how Mahomes treats his teammates, especially in the quarterbacks room.