A diehard Kansas City Chiefs fan was indicted on bank robbery and money laundering charges.
Xaviar "ChiefsAholic" Babudar faces 19 charges in total – 11 of money laundering, four of transporting stolen property across state lines, three of armed bank robbery and another of bank theft.
Babudar successfully robbed six banks of roughly $700,000, and attempted to steal from three others and he also laundered the proceeds at casinos and sportsbooks, according to the U.S. attorney for the Western District of Missouri.
Babudar is best known for wearing a KC Wolf costume and has grown quite the social media following in recent years. However, two days before the Chiefs were to play the Houston Texans at NRG Stadium in Houston in December, fans wondered where Babudar's Chiefs-centric tweets were because he's normally active during the games.
Reddit sleuths were quick to make the connection that the superfan was arrested for allegedly robbing a bank in Bixby, Oklahoma.
Babudar eventually was placed on Kansas City's most-wanted list after he became a fugitive from justice for about four months after he allegedly skipped a court hearing on bank robbery charges in March. His monitoring device also was reportedly found in the woods.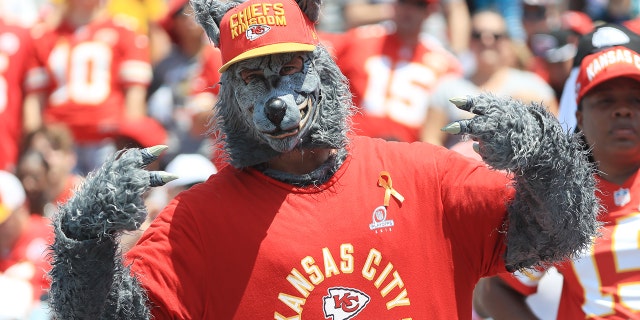 LIONS' DAVID MONTGOMERY, GIRLFRIEND HIT WITH LAWSUIT AFTER ALLEGED PITBULL ATTACK
ChiefsAholic was arrested last month after nearly four months on the run. Officials said investigators recently located Babudar near Sacramento and a federal warrant was issued for his arrest.
Babudar "traveled throughout the Midwest to perpetrate a string of robberies at various banks and credit unions. He allegedly laundered the robbery proceeds through area casinos and bank accounts," the U.S. Attorney's Office said in a news release.
Babudar is also suspected of other potential crimes as far back as March of last year.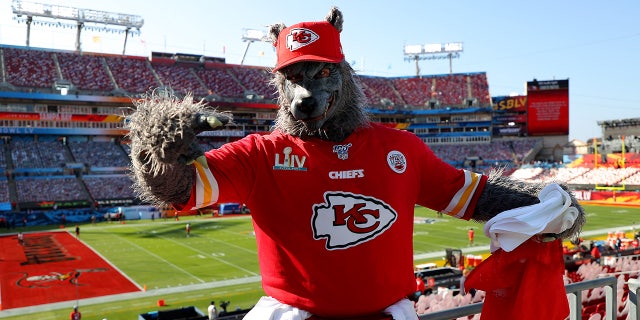 Officials said, citing a recently unsealed affidavit, that after he was arrested in December, the FBI began to review "bank records, casino transaction records, and sensitive financial reporting to determine the breadth and scope of additional potential criminal activities." 
"Investigators also reviewed unsolved bank robberies throughout the Midwest during that time frame. Babudar's cellphone was placed in the same cities and locations for these previously unsolved bank robberies and attempted robberies, the affidavit says," the news release says. 
"In addition to the bank theft with which Babudar is charged in this complaint and the bank robbery charged in Oklahoma, the affidavit specifically refers to four bank robberies in Nebraska, Iowa, Tennessee and Oklahoma, and to the attempted robberies of two credit unions in Minnesota," the affidavit states.
Fox News' Ryan Gaydos and The Associated Press contributed to this report.