Chinese and Mexican nationals operate almost all illegal marijuana growing operations in the United States' largest county, the leader of a local marijuana enforcement team told Fox News.
"When most people talk about gangs, they think about the typical Southern California gangbangers," Sgt. Rich Debevek of the San Bernardino County Sheriff's Marijuana Enforcement Team said. "And that's not the way it is."
"Mostly what we deal with are either Mexican nationals or Chinese nationals as our two largest groups of people that we deal with," he continued. "I would estimate 85% are non-citizens."
MARIJUANA ENFORCEMENT LEADER REVEALS WHO RUNS ILLEGAL GROW OPERATIONS IN SOUTHERN CALIFORNIA 
WATCH MORE FOX NEWS DIGITAL ORIGINALS HERE
San Bernardino County, the largest county in the U.S., has grappled with illegal marijuana growing operations for years due to the vast amount of available farmland. The San Bernardino County marijuana enforcement team has served over 2,100 search warrants and seized over $1 billion in cannabis plants and processed cannabis since 2020, Debevek told Fox News.
The enforcement team this week busted an illegal grow with over 5,000 plants, an operation estimated to be worth over $8 million per year, according to Debevek. Indoor-grown cannabis is the best quality and sells for the highest price, he said.
"My best estimate is probably 97 to 98% of all of our indoor marijuana cultivations are run by Chinese nationals," Debevek told Fox News. "Back in 2019, we got involved in a yearlong investigation where we were able to prove that Chinese nationals were bringing in money from China, purchasing houses in the Chino, Ontario area and turning them into marijuana cultivations."
Three men that year were arrested on federal charges, with authorities accusing them of using money wired from China to purchase homes in San Bernardino County and convert them to illegal marijuana grow operations. The multi-million dollar grow operations distributed cannabis illegally throughout California and Nevada, authorities said.
Debevek suspects Mexican cartels are involved in similar schemes.
CA EXPANDS AMERICA'S LARGEST ILLEGAL MARIJUANA ERADICATION PROGRAM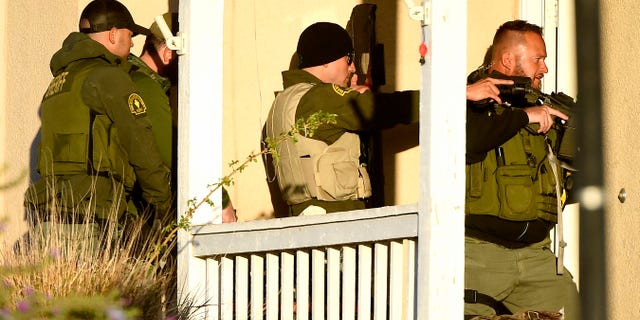 "I believe that there are Mexican cartels that are funding the marijuana grows," Debevek said. "They're probably funneling the money up into California to purchase the property, to fund all the infrastructure for the marijuana grow, whether it be greenhouses, chemicals, generators, whatever it takes to run the operation."
But he added: "We have not been able to definitively prove that any particular cartel is involved."
Still, Debevek said immigration is a "huge" issue when it comes to illegal cannabis growing operations. Many individuals caught by the enforcement team, he said, have Mexican IDs or Chinese passports.
Enforcement operations span from raiding farms, to trailers, to suburban homes – some with hidden underground growing bunkers. The small enforcement team is tasked with patrolling an area with more land than Switzerland.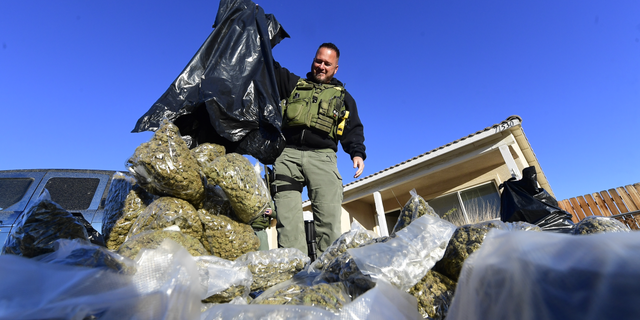 Despite the challenge, the enforcement team has cut the amount of illegal grow operations from 1,300 to around 400 over the last two years, Debevek said.
As the county has ramped up enforcement, Illegal cannabis operations in the area are on a downward trend. 
"You can see that you can see these growers from miles away, and that's why citizens report them to us," Debevek told Fox News. "So far we've been pretty successful."
To watch Debevek's full interview, click here.