Columbia University has permanently dropped its SAT and ACT standardized test requirements for undergraduate admissions.
The Columbia College and the School of Engineering and Applied Science will be "test-optional for all applicants," meaning that applicants will no longer have to send SAT and ACT scores.
Columbia Undergraduate Admissions announced Wednesday that Columbia would become the first school in the Ivy League to become permanently test-optional.
FLORIDA UNIVERSITY HAS ADOPTED 'RADICAL DEI PROGRAMMING THAT SEGREGATES STUDENTS BY RACE,' CRITIC CLAIMS
"We have designed our application to afford the greatest possible opportunity and flexibility for students to represent themselves fully and showcase their academic talents, interests and goals. Standardized testing is not a required component of our application," the school wrote in the announcement.
"Our review is purposeful and nuanced—respecting varied backgrounds, voices and experiences—in order to best determine an applicant's suitability for admission and ability to thrive in our curriculum and our community, and to advance access to our educational opportunities,"
The university was "test-optional" for applicants in response to the 2020-2021 school year during the height of the coronavirus pandemic. The university extended its policy through the 2023-24 admissions cycle last February. 
DESANTIS SAYS FLORIDA WILL CUT FUNDING TO ALL CRT, DEI PROGRAMS: 'WITHER ON THE VINE'
The other Ivy League universities have implemented similar policies in response to the coronavirus pandemic. 
Cornell University, Harvard University, Princeton University, and The University of Pennsylvania extended their "test-optional" policy during the 2020-2021 school year.
FLORIDA STATE UNIVERSITY HAS BEEN SEIZED BY THE DEI BUREAUCRACY
Earlier this year, Penn extended its test-optional policy to the 2023-24 application cycle. Since April 2020, Cornell has not required first-year applicants to submit SAT or ACT exam scores and extended its policy to the 2024-25 cycle.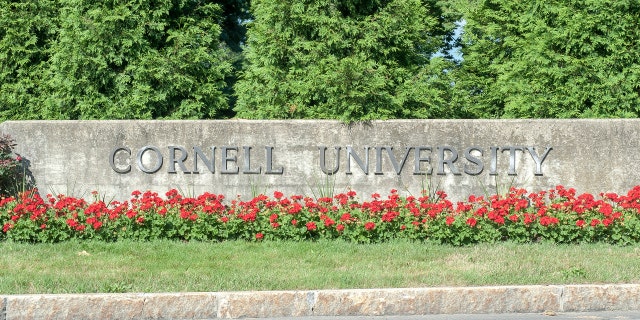 Harvard University and Princeton University have extended their test-optional policies to the 2025-26 cycle. Dartmouth College, Brown University, and Yale University did not reveal whether they will extend the test-optional policies for the upcoming application cycles. 
CLICK HERE FOR THE FOX NEWS APP
Other highly selective universities including, Stanford, Northwestern, and Boston University, all have announced that they will remain test optional through the high school class of 2024.