Former Ohio Rep. Tim Ryan, D., warned President Biden and other Democratic leaders to visit the site of the Ohio train disaster and show local communities they are watching out for them.
The derailment of a train in East Palestine, Ohio, and the subsequent controlled burn of toxic chemicals to avoid an explosion have been an ecological disaster for the rural town. Democratic leaders from Biden to Transportation Secretary Pete Buttigieg have been slammed for what critics call a slow or insufficient response to the disaster.
MSNBC host Jen Psaki, a former Biden press secretary, spoke to Ryan about how East Palestine residents need to see progress for their area's recovery.
"This is one of the things that Democrats always need to do better at… which is making people who are invisible feel seen," she said. "When the cameras fade away, when people aren't talking about this every day, what needs to happen from the federal government or from Democrats on messaging for the people of East Palestine and other forgotten communities in Ohio?"
Ryan answered that leadership physically showing up to the area is critical.
BIDEN ADMIN TURNS DOWN OHIO'S REQUEST FOR DISASTER ASSISTANCE AFTER TOXIC DERAILMENT
"Well, you know, showing up is 90 percent," he said. "I think the fact that Secretary Buttigieg was there the other day was a good sign. I would encourage the president to be there and not forget. Because you're right. I mean, this is going to be a long haul here."
Ryan warned that massive train accidents take a long time to recover from.
"There have been train accidents before in the past, I think there was one in the Lehigh Valley in like the '70s. They're just getting around to cleaning this stuff up. And this is a heartbreaking situation that all the viewers have been watching this, what are these families going to do?" he said.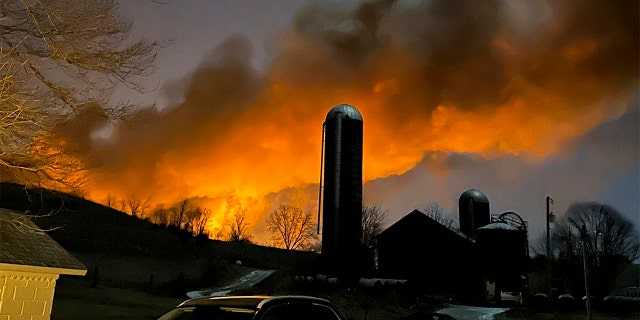 OHIO MOM CALLS OUT BIDEN, OFFICIALS AFTER EAST PALESTINE TRAIN DISASTER: 'THEY THINK WE'RE ALL DUMB HICKS'
He appeared to give advice on what Americans need to do to show Ohio residents they care about them.
"I think having a strong presence, not going away, being there consistently, informing the community there about what's going on, but making sure that they know that the federal government is on their side, not just politicians showing up, but the actual bureaucrats and the people who are doing the work, making sure that they have a presence there," he said.
He restated his point there will be a need for long-term commitment to aid this community as they try to recover from the toxic train derailment incident.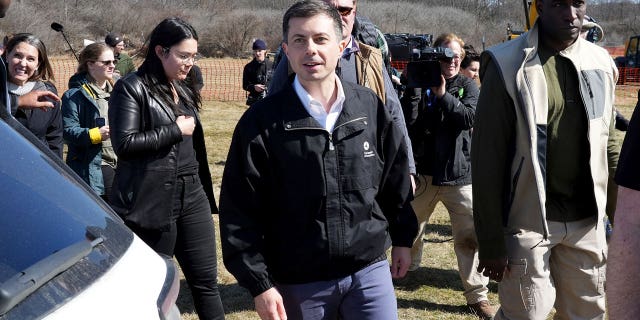 "This is going to be for decades. I mean, you go to monitor these water tables, make sure that there's nothing in the drinking water. I don't live far from there" he said. "You know, and we're concerned about drinking water up here, you know, 30 miles away. So this is — just presence, be there. Show them you care. People don't care what you know, they want to know you care."
Ryan served in the House for 20 years. He was defeated by Republican J.D. Vance in the 2022 Ohio U.S. Senate race.