Despite having a knack for romantic comedies, Emma Thompson is not a big believer in "romantic love."
The "Love Actually" star discussed her stance on romance on the Radio Times Podcast Tuesday.
"It's incredibly philosophically calming and helpful and uplifting to remember that romantic love is a myth and actually quite dangerous. And we do have to take it with a massive pinch of salt," Thompson said.
She continued, "It's led us down so many stupid garden paths, and we can't think sensibly about love anymore. To think sensibly about love and the way in which it can grow is essential if we're going to live long lives because long-term relationships are hugely difficult and complicated."
HUGH GRANT REVEALS HE HATED FILMING HIS ICONIC 'LOVE ACTUALLY' DANCE SCENE: 'EXCRUCIATING'
Thompson has been married to British actor and producer Greg Wise since 2003, and the couple have two children. She was also married to Kenneth Branagh from 1989 to 1995, but they divorced after she discovered he was having an affair with his "Mary Shelley's Frankenstein" co-star, Helena Bonham Carter.
"I was utterly, utterly blind to the fact that he had relationships with other women on set," Thompson said of the situation in an interview last November. "What I learned was how easy it is to be blinded by your own desire to deceive yourself."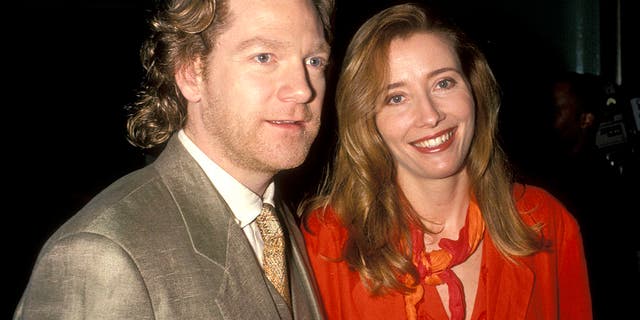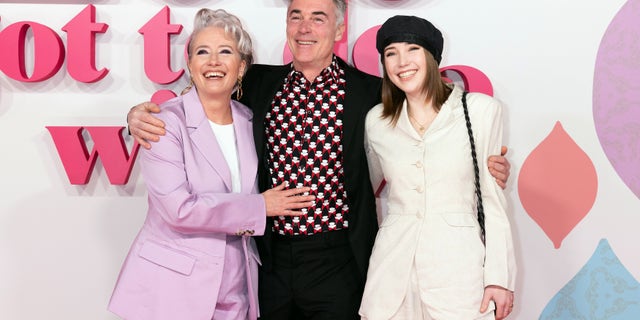 On the podcast, Thompson concluded, "If anyone thinks that happy ever after has a place in our real lives, forget it." 
EMMA THOMPSON: EMOTIONAL 'LOVE ACTUALLY' SCENE INSPIRED BY EX'S ALLEGED AFFAIR WITH HELENA BONHAM CARTER
The actress and writer, who won an Oscar for best adapted screenplay for "Sense and Sensibility," as well as the best actress award for "Howard's End," stars in a new romantic comedy titled "What's Love Got to Do With It?"
The movie follows a young woman, played by Lily James, who begins documenting her childhood best friend's journey to an arranged marriage to a bride from Pakistan. In the film, she plays the well-meaning, if slightly inappropriate, mother.
"She's the sort of person who'll say, 'The nice thing about a burka is it's just wonderfully forgiving, isn't it!' And you just go 'oh!'" Thompson said of her character, who she added is "lonely" and is "thrilled to be included" with her Pakistani neighbors.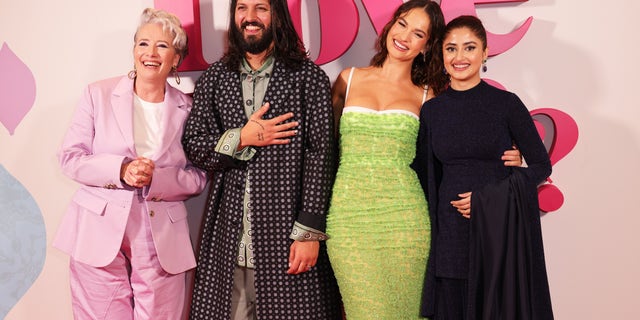 The "Cruella" star found it was something she could relate to. "But I find myself, I can say something at some point and my daughter will say to me, 'mum, you actually can't say that,' and I say, 'why?' And then she'll explain it to me and I'll go 'oh, ok ok.' 
"She to me represents all of us as we get older and we just don't know what to do or say because we're always saying the wrong thing or doing the wrong thing" she concluded.