A scathing investigative report published last week claims that former Los Angeles Sheriff Alex Villanueva's department "at minimum tolerated, if not rewarded" deputy gangs and deputy cliques, which remain at the "highest levels" of America's second-largest municipal law enforcement agency.
The 70-page report from the Civilian Oversight Commission says deputy cliques, which often devolve into deputy gangs, including the Banditos, Executioners, Regulators, Spartans, Reapers, Rattlesnakes, Cowboys, Vikings, Wayside Whities, 3000 Boys, and 4000 Boys, run many patrol stations in the county, as opposed to the designated sergeants, lieutenants and captains supposed to be in charge. 
"Contrary to the statements of the prior sheriff, deputy gangs exist and operate in the department, as they have for the last 50 years. They are a cancer," Special Counsel Bert Deixler, who led the county watchdog's investigation, said, according to KABC-TV. 
"Many of the people with whom we spoke expressed fears of personal or professional harm, not just for themselves, but often for spouses and children who serve in a department," he added. 
LOS ANGELES COUNTY SHERIFF CALLS OVERSIGHT PANEL'S PROBE INTO 'DEPUTY GANGS' POLITICALLY MOTIVATED 
The report says deputy gangs and cliques have existed within the department for the past 50 years but attempts to eradicate the subgroups have for decades been inadequate or lost continuity.
"The Department currently contains several active groups that have been, and still are, engaged in harmful, dangerous, and often illegal, behavior," the report says. "Some of these groups have engaged in acts of violence, threatened acts of violence, placed fellow Deputies at risk of physical harm, engaged in acts celebrating officer involved shootings, and created a climate of physical fear and professional retribution to those who would speak publicly about the misconduct of such groups."
"Most troubling, they create rituals that valorize violence, such as recording all deputy involved shootings in an official book, celebrating with "shooting parties," and authorizing deputies who have shot a community member to add embellishments to their common gang tattoos," the report says.
The commission says the existence and pervasiveness of deputy gangs, whose members not only use gang-like symbols but engage in gang-type and criminal behavior directed against the public and other department members, undermines the chain of command and public trust, adversely affects the department's mission and "violates fundamental principles of professional policing." 
"Past administrations have promoted tattooed Deputy Gang members to the highest levels of leadership in the Department. Most notably, Sheriff Baca promoted Paul Tanaka, a tattooed Viking, to Undersheriff. More recently, Sheriff Villanueva promoted Timothy Murakami, a tattooed Caveman, to Undersheriff and Lawrence Del Mese, a tattooed Grim Reaper, to Chief of Staff," the report says.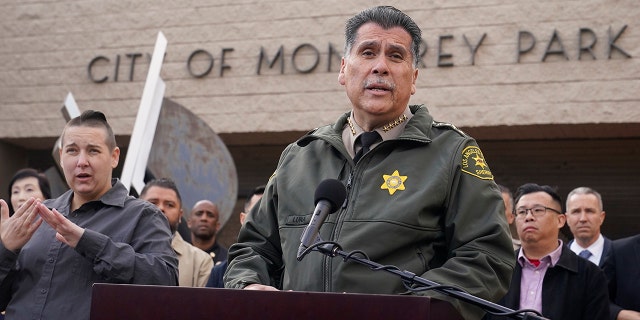 LASD HAS BEEN 'PERMEATED' BY VIOLENT DEPUTY GANG WITH MATCHING TATTOOS CALLED THE 'EXECUTIONERS'
The report says the Special Counsel "repeatedly sought" to meet with Villanueva and his Undersheriff, Timothy Murakami. 
The commission said they declined to meet or to be interviewed. Each was also invited to voluntarily appear and testify publicly before the commission, but Villanueva declined to do so unless provided in advance with the questions and any documents that would be presented. Murakami declined, asserting that his physical condition precluded his testimony, but not his other duties as undersheriff.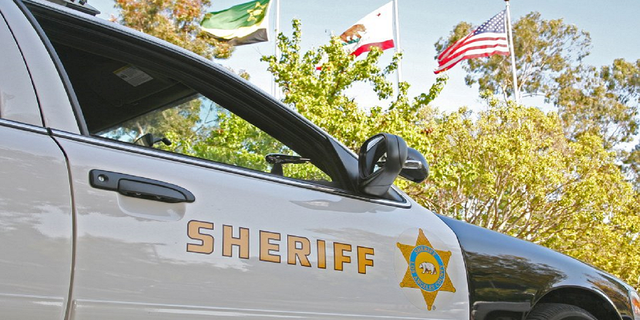 Villanueva and Murakami were subpoenaed to testify. 
"Each refused, and both are now subject to legal proceedings to enforce the subpoenas and/or to hold each in contempt," the report says. 
In releasing the investigation's findings, Danielle Butler Vappie, Interim Executive Director for the Civilian Oversight Commission, said in a statement that the commission "has faith" Los Angeles County Sheriff Robert Luna "understands the damage that deputy gangs cause." Luna defeated Villanueva in November's election. 
"We look forward to partnering with the Sheriff's Department, the Office of Inspector General and the Board of Supervisors to implement these recommendations and eradicate deputy gangs from the ranks," Vappie said. "These gangs put a stain on all the positive work that is being done by honorable deputies each day."