First lady Jill Biden hyped the "energy level" of her 80-year-old husband, who has yet to announce whether he has decided to seek reelection in 2024. 
President Biden, who would be 86 at the end of his second term, has repeatedly said he intends to run but has repeatedly been facing questions about his age, becoming the oldest president to ever serve in U.S. history. 
During an interview with CNN, the first lady said the decision is completely up to the president and that she will be very supportive of his decision, but stressed "I'm all for it."
BIDEN TRIPS GOING UP AIR FORCE ONE STEPS AGAIN, SECOND TIME IN TWO WEEKS
"There's so many things that he's done – brought people together, brought leaders together," Biden said. "I see his vision and I hope people see his vision as well."
When asked about the president's age, the first lady seemed to shrug off concerns. 
"Look at what he's done, you know, look at what he's doing, look at how physically – he's got the good bill of health from the doctor to his physicals," Biden said. "But how many 30-year-olds could travel to Poland, get on the train, go nine more hours, go to Ukraine, meet with President Zelenskyy?"
"His energy level, his level of passion. So look at the man, look at what he's doing, look what he continues to do each and every day and make your decision. It's up to the American people," she added. 
BIDEN HAS 'CANCEROUS TISSUE' REMOVED, WHITE HOUSE SAYS: 'NO FURTHER TREATMENT IS REQUIRED'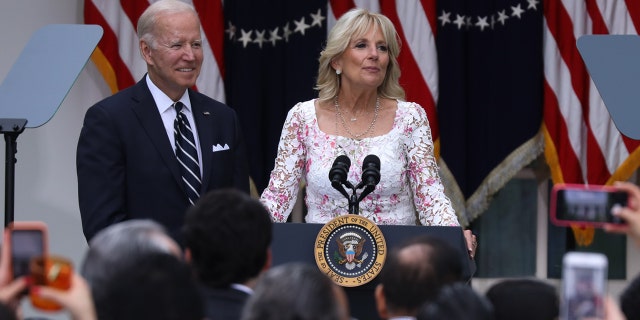 The first lady was quick to dismiss Republican presidential candidate Nikki Haley's call for a mandatory mental competency test for politicians over 75, saying it's "ridiculous."
When asked whether she and the president ever consider taking one, she replied, "We would never even discuss something like that."
"Do you ever worry about how grueling a campaign might be on him?" CNN's Arlette Saenz asked. 
"I think every campaign is grueling," Biden responded. "I don't care whether you're 20, 30 or whatever age. Campaigns now have become really grueling… You have to see the difference between even 10 years ago and today."
"So in your mind, this is happening," Saenz later said.
"Absolutely," Biden replied. 
BIDEN HEALTH EVALUATION MISSING MENTAL STATUS EXAM: MEDICAL EXPERT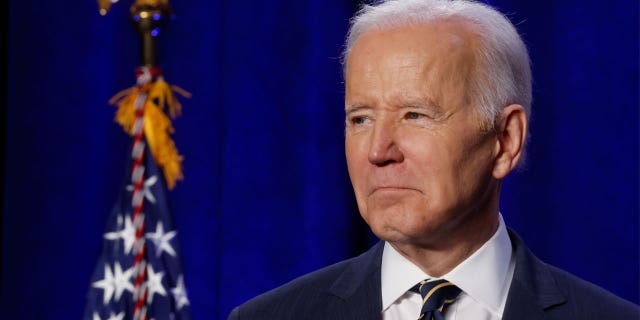 Biden's comments come as her husband was seen tripping up the stairs while boarding Air Force One multiple times in recent days and the White House revealing last week that the president had a cancerous lesion removed from his chest.
During the interview, the first lady expressed support for her son Hunter Biden, who Saenz noted will be the subject of intense investigations by House Republicans. 
But when asked whether the investigations will be a factor into the president's 2024 decision, the first lady replied, "No."
When asked about her husband's classified documents scandal, the first lady suggested she "probably" found out about his possession of sensitive government records "when the rest of America did."
She insisted they "had no idea" there were classified documents in their garage.
"I don't have time to go through the boxes in the garage and we had no idea they were even down there," Biden said.