A Florida state senator is backing away from legislation aimed at stopping dogs from doing what they seem to love the most – sticking their heads out the car window while their owners drive.
Sen. Lauren Book, D-Plantation, initially proposed a ban on this popular canine leisure activity as part of a broader animal rights bill, according to the Tampa Bay Times.
The bill would have specifically banned drivers from allowing a "dog to extend its head or any other body part outside a motor vehicle window while the person is operating the motor vehicle.
FLORIDA BILL WOULD BAN DOGS FROM STICKING THEIR HEADS OUT CAR WINDOWS
But that idea quickly put Book in the doghouse when it was written up in the national press. Book reportedly said that her office has been inundated with complaints, and that some compared her to Cruella de Vil, the villain from 101 Dalmatians who kidnapped puppies in order to turn them into a fur coat.
"It's very clear that people don't like that provision," Book told the Times when asked about the language. Book also quipped about the national attention she received, "You would think this is the only thing in the bill."
The Times said Book now plans to scrap the language in the hopes that her broader bill can survive in Florida's House and Senate. But Book is still urging dog owners to take steps to protect dogs who can't resist feeling the breeze on their faces.
PET PROBLEMS SOLVED: A GUIDE TO DEALING WITH DIFFICULT DOGS AND CATS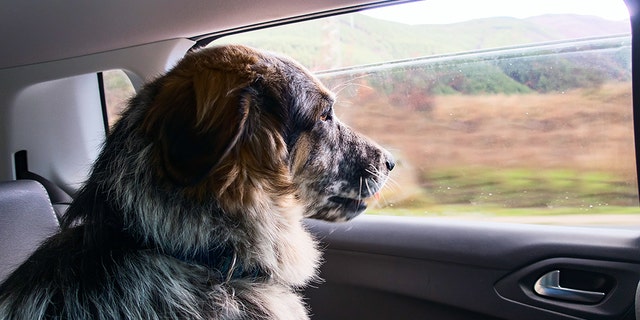 "We can easily amend this piece out of the bill while protecting the intent of the animal welfare community and vets who proposed the policy because of unintended injuries they've treated — and we will," she said, according to WTSP in Tampa. "In the meantime, let's all invest in a good pair of 'doggles' to keep our furry friends safe."
According to the original version of the bill, violations of the ban would be guilty of a non-criminal traffic violation that would be treated like a moving violation.
"Our family has three dogs – two of which are almost 175 pounds each and love sticking their heads out the window – so I welcome and appreciate all public comment on this issue," Book said, according to WTSP.