A 23-year-old Florida man who was attacked two days ago by an alligator outside an establishment near Fort Myers, Florida, has been listed in "fair" condition as he's treated at Gulf Coast Medical Center following a limb amputation, Fox News Digital confirmed on Tuesday, May 23.
"We responded at about 1:40 Sunday morning to the address there behind the Banditos Bar for an animal bite," Todd Dunn, public information officer for Charlotte County Fire and EMS, told Fox News Digital of the May 21 incident.
"Once we arrived, we started treating a male patient for an amputation of his right arm above the elbow. We put him on a helicopter and they flew him to Fort Myers."
FLORIDA MAN'S ARM AMPUTATED AFTER 10-FOOT ALLIGATOR ATTACKS OUTSIDE BAR NEAR POND
Dunn said that before first responders arrived, patrons had already made a tourniquet in an effort to help save the man.
"They definitely helped slow the bleeding and by applying the tourniquet, had a hand in helping save a life," Dunn said.
Mary Briggs, a spokesperson for Gulf Coast Medical Center in Fort Myers, told Fox News Digital that the patient's status is "fair" – meaning his "vital signs are stable and within normal limits," according to Johns Hopkins Medicine.
HUGE ALLIGATOR SWIMMING IN ALABAMA OCEAN SHOCKS BEACH-GOERS: 'NEVER CHARGED OR HISSED'
Dunn said the life-saving actions taken by ordinary citizens happened to take place amid National EMS Week, which is May 21-27, and that the "Stop The Bleed" campaign is an area of focus.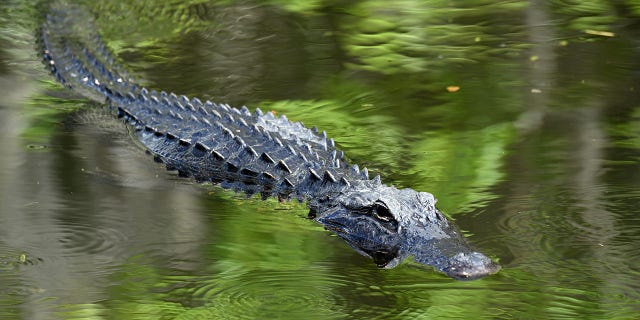 "Any time you have a person with an injury, residents are the true first responders there," Dunn noted, explaining how bystanders are usually there to assist even before EMS arrives.
"So anytime that they can take efforts to stop the bleed, whether it's applying a tourniquet or applying pressure to a wound — anything like that — it can be a life-saving measure," Dunn added. "It's something that we definitely want to encourage people to learn to do, if they don't know how to do it."
He continued, "Take the steps to learn how to do basic first aid and stop the bleed."
12-FOOT ALLIGATOR ATTACKS DOG AT FLORIDA PARK, OWNER REPORTEDLY FREES PET BY JUMPING ON GATOR'S BACK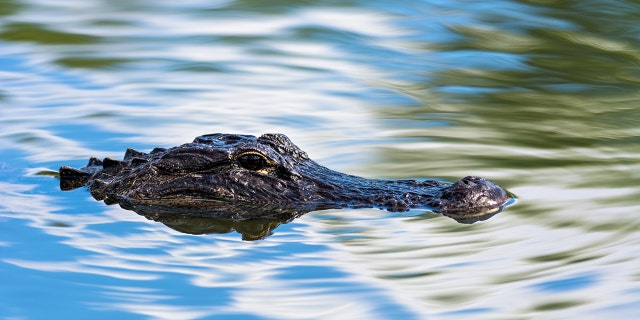 On May 21, the Florida Fish and Wildlife Conservation Commission (FWC) received a report after the man was bitten by the gator near a pond behind Banditos Bar in Port Charlotte, according to statement obtained by Fox News Digital from the FWC, which had also responded to the scene.
"A contracted nuisance alligator trapper was dispatched to the scene where a 10'5'' alligator was removed from the property and humanely killed," the FWC's statement said.
NORTH CAROLINA MAN STARTLED BY 8-FOOT-LONG ALLIGATOR HIDING IN ATTIC DURING HOME INSPECTION
The FWC is currently investigating the incident.
In 2022, there were nine major and two minor alligator bites in Florida, according to a report released by the FWC.
In 2021, there were seven major and three minor alligator bites. There was one fatality in both 2018 and 2019, the FWC noted.
FLORIDA ALLIGATOR SEEMINGLY EATS SMALLER ALLIGATOR IN RARE WILDLIFE ENCOUNTER: 'IT'S CRAZY'
The FWC said it administers a Statewide Nuisance Alligator Program (SNAP) to "proactively address alligator threats in developed areas, while conserving alligators in areas where they naturally occur."
SNAP uses contracted nuisance alligator trappers in Florida to remove gators that could pose a threat to people, pets or property. 
Floridians who have concerns about an alligator should call the FWC's toll-free Nuisance Alligator Hotline at 866-FWC-GATOR (866-392-4286).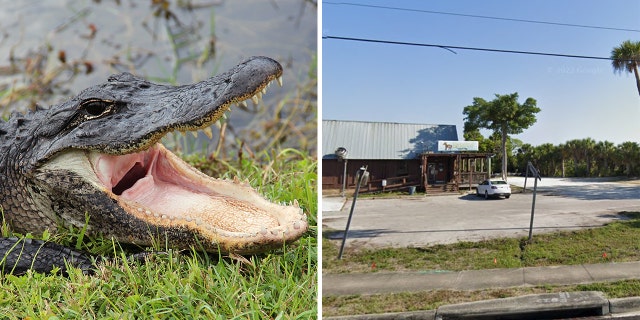 The FWC also offered the following tips to stay safe and "reduce the chances of conflicts with alligators."
1. Keep a safe distance if you see an alligator.  
2. Keep pets on a leash and away from the water's edge. Pets often resemble alligators' natural prey.
3. Swim only in designated swimming areas during daylight hours and without your pet. Alligators are most active between dusk and dawn.
4. Never feed an alligator. It's illegal and dangerous. 
"When fed, alligators can lose their natural wariness and instead learn to associate people with the availability of food. This can lead to dangerous circumstances for yourself and other people who could encounter the alligator in the future," the FWC warned.
Fox News Digital's Stephen Sorace contributed to this report.