Texas law enforcement officials arrested a Florida truck driver after he led troopers on a chaotic chase, barreling down the wrong side of the highway for miles, and was later allegedly found to have 12 illegal immigrants in his truck.
Texas Department of Public Safety (DPS) troopers chased after truck driver Eduardo Aradas from Florida after he refused to stop for a traffic violation.
During the pursuit, Texas DPS spokesperson Lt. Chris Olivarez said in a tweet, the driver reached speeds up to 85 mph and drove on the wrong side of Interstate 35 for several miles.
Aradas eventually drove off the road before getting stuck in the brush and bailing out of the truck.
TEXAS DPS ARRESTS GULF CARTEL OPERATIVE FOR ALLEGED HUMAN SMUGGLING INTO US
Also exiting the truck were numerous illegal immigrants. Ultimately, 12 illegal immigrants were apprehended and handed over to the Border Patrol.
Aradas told troopers he was heading to the San Antonio area.
BORDER SMUGGLER LEADS COPS ON 100MPH CHASE BEFORE CRASHING THROUGH FENCE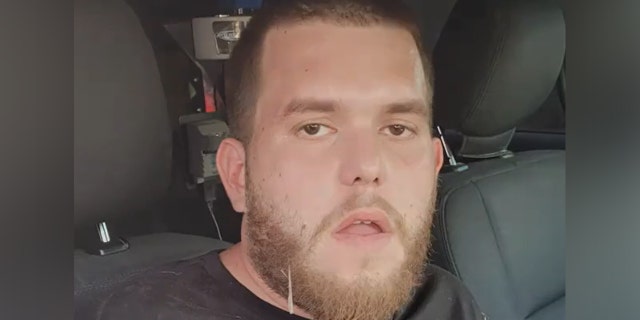 He was arrested and faces charges of evading arrest, reckless driving and human smuggling.
Texas DPS put many resources along the southern border under Gov. Greg Abbott's Operation Lone Star, which was launched in 2021 in response to the ongoing migrant crisis.
Aradas' arrest is an example of the ongoing smuggling operations at the border.
While migrant numbers have dropped since peaking just before the end of Title 42 in May, officials have cautioned against believing it will remain that way.
Still, Border Patrol and Texas law enforcement officials remain vigilant along the border as human smuggling and illegal importation of contraband continues.