Gisele Bündchen is reflecting on how her divorce from former NFL player Tom Brady deeply impacted their family. 
The Brazilian supermodel admitted it was extremely difficult nearly one year after their split, saying, "It's been very tough on my family. It's been a lot – in every area of my life."
"I feel like whenever it rains, it pours. With all the different twists and turns that life takes, all we can do is the best we can given what happens in our surroundings," she told People magazine.
GISELE BÜNDCHEN SPILLS DIET SECRETS AND 'SELF-CARE RITUALS' NEARLY A YEAR AFTER TOM BRADY DIVORCE
Bündchen, 43, continued to open up about how the coronavirus pandemic created several changes for their family, including homeschooling her children and "uprooting the family" to Florida while finalizing the divorce simultaneously. 
TOM BRADY ADMITS TO FAILURES, TALKS CO-PARENTING WITH GISELE BÜNDCHEN FOLLOWING DIVORCE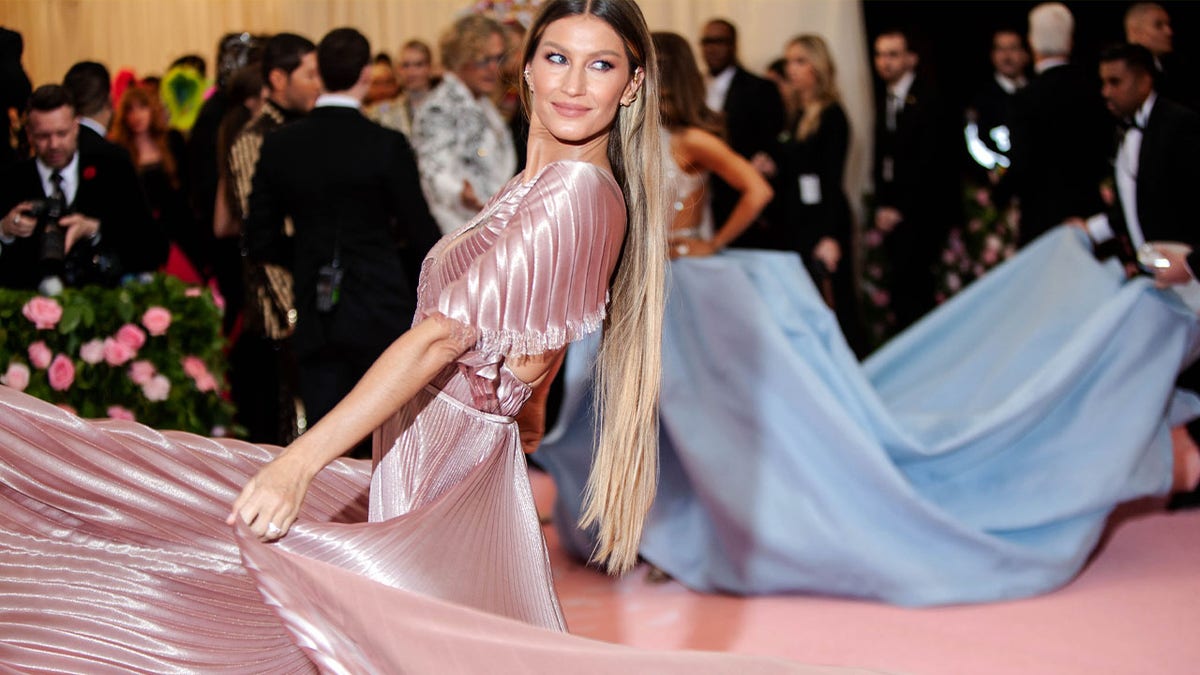 She added both of her parents were severely ill, as Bündchen privately cared for them. 
The former Victoria's Secret model recently confessed she turned to alcohol to drown out the noise in her life. 
However, she made the conscious decision to become sober and be present for her family. 
"Right after I turned 40, actually, I felt a huge difference between when I had the glass of wine and when I didn't have the glass of wine," she noted.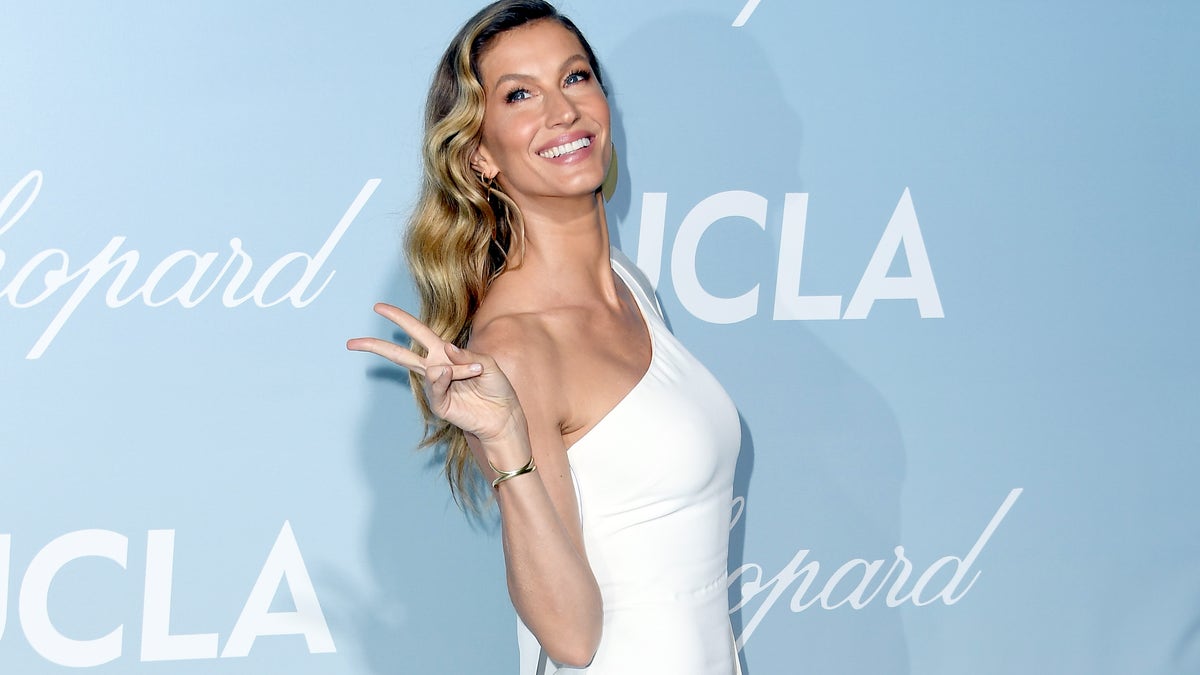 "It's socially accepted to have a glass of wine. And people even say, 'Oh, it's healthy for you.' Well, it is not healthy for me. If you want to ask of your body what I ask of my body, which is a lot, I can't be having all these things (alcohol, caffeine) because they add up."
After she made major lifestyle changes and became sober for more than two years, Bündchen said she became more "clear," "very sharp" and slept "much better."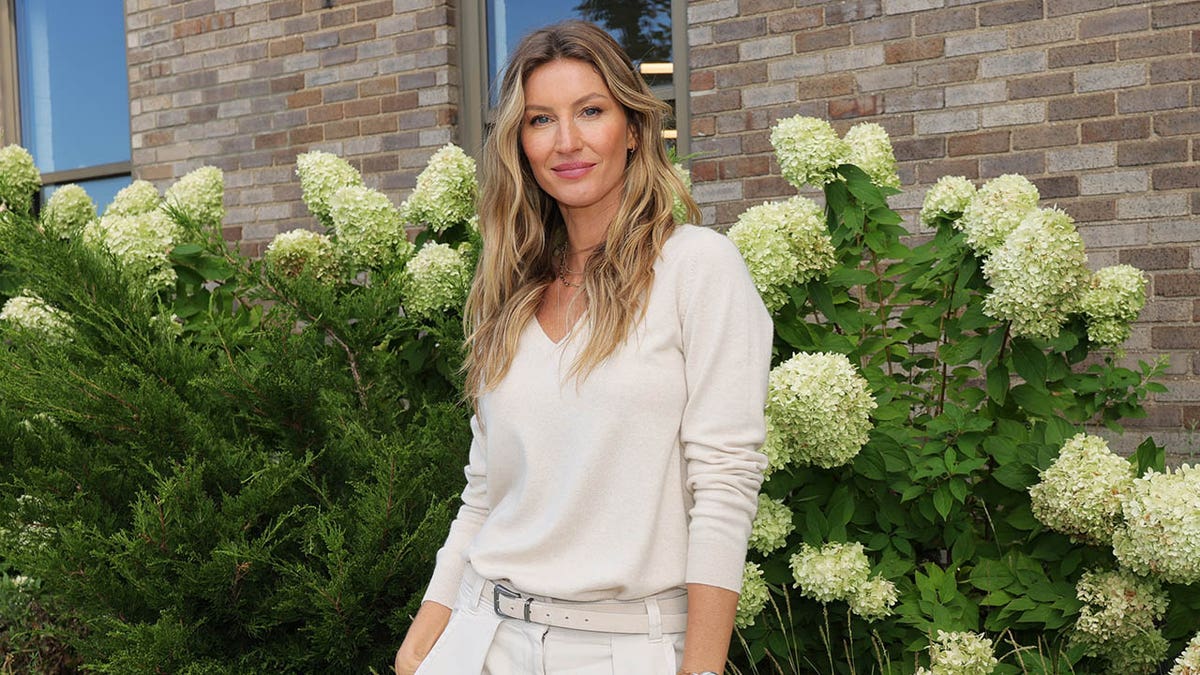 Despite going through such a difficult time, Bündchen remained in good spirits and focused on self-care in order to be present for her family. 
"No one is going to do it for you. The only person that's going to make those choices is you. Because ultimately, you're the first person who's going to be impacted by it," she remarked.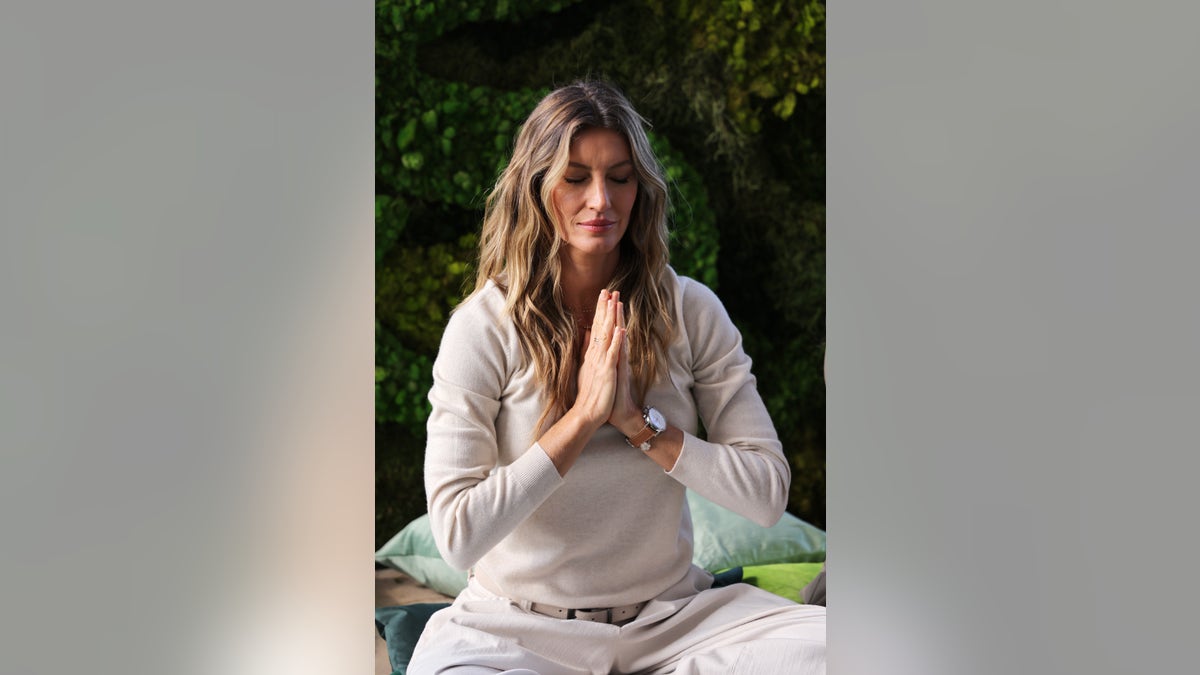 "But then, it's your children, it's your husband, it's your family. You got to put the oxygen mask on you first."
Brady and Bündchen officially announced their divorce in separate Instagram posts last October. 
TOM BRADY'S EX GISELE BUNDCHEN ADDRESSES ROMANCE RUMORS AS NEW BIKINI PHOTOS WITH JIU-JITSU INSTRUCTOR EMERGE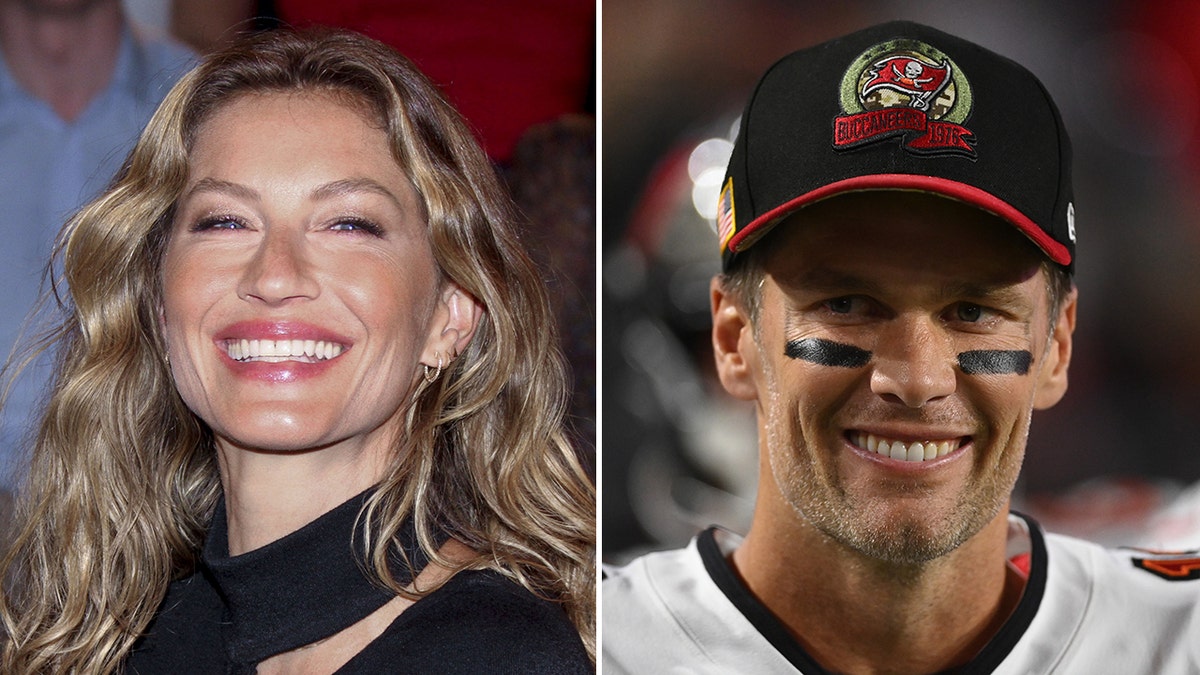 LIKE WHAT YOU'RE READING? CLICK HERE FOR MORE ENTERTAINMENT NEWS
The couple was married for 13 years and share son Benjamin Rein, 13, and daughter Vivian Lake, 10. Brady also shares son Jack, 16, with ex-girlfriend Bridget Moynahan, 52.
Their two children have been spending time with both parents, as Bündchen said the kids are happily adjusting to life in the Sunshine State.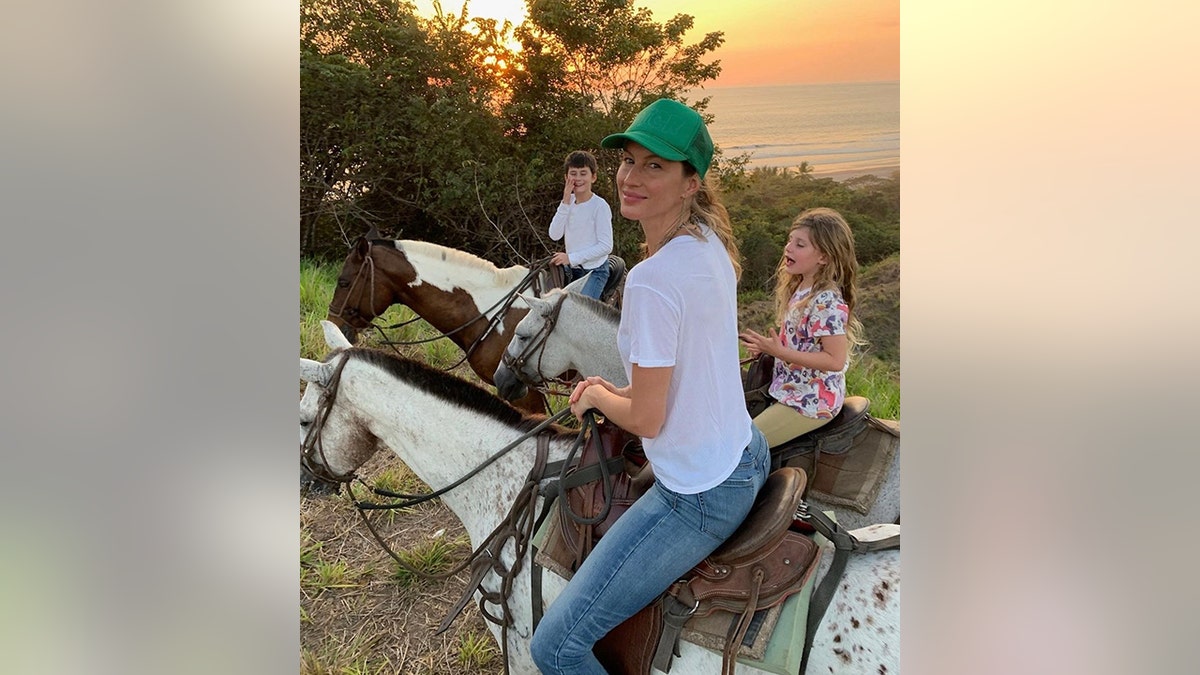 "They're getting to know friends in school. They like it. It's just all new. But they're really liking it and they're getting into their things," she continued.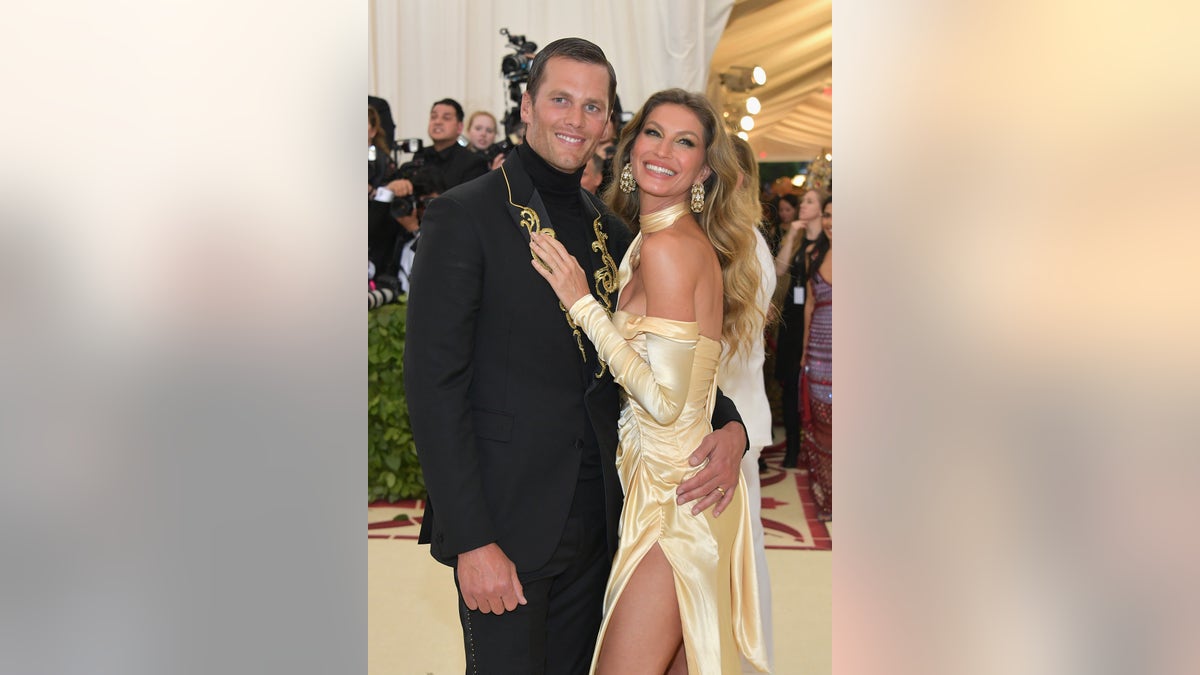 Brady and Bündchen's kids are still enjoying their passion for music and horseback riding, as she gushed over her children.
"I just feel so proud of them. They're so loving. They're growing up to be just so thoughtful and considerate of others."