An expert witness in Gwyneth Paltrow's ski collision trial claimed plaintiff Terry Sanderson's health symptoms could be linked to dementia rather than the 2016 ski collision.
Sanderson is suing Paltrow for $300,000, claiming he was severely injured when Paltrow rammed into him from behind during a day on the slopes at Utah's Deer Valley Resort.
Neuropsychologist Angela Eastvold endured a scathing cross-examination by Sanderson's lawyers after she told the jury the retired optometrist's decline in cognition could be connected to possible dementia or even anxiety.
She noted that "anxiety was playing a big role in his perceived difficulties" when he sought medical treatment a year after the ski collision.
The doctor also refuted Sanderson's family's claim that he began experiencing more issues after the accident. Eastvold believes that people tend to grab onto the concussion as "the cause of everything" and "misremember" functioning prior to the injury.
GWYNETH PALTROW'S SKI CRASH TESTIMONY MAY GIVE HER ADVANTAGE WITH JURY AS LEGAL EXPERTS DISSECT TRIAL
Sanderson's lawyer Bob Sykes pushed back on her testimony – asking her to recall the changes the retired optometrist's daughter Polly Grasham revealed during her time on the stand. Eastvold didn't directly answer and instead gave her opinion on why Grasham would have noticed changes.
"So you can't really tell the jury because you either don't remember or you didn't read it," Sykes said to the expert. "You can't tell the jury what Polly Grasham said about the dramatic changes. Right? Instead of telling me yes or no, you know that, you gave me a two-minute answer. Is that what happened here?"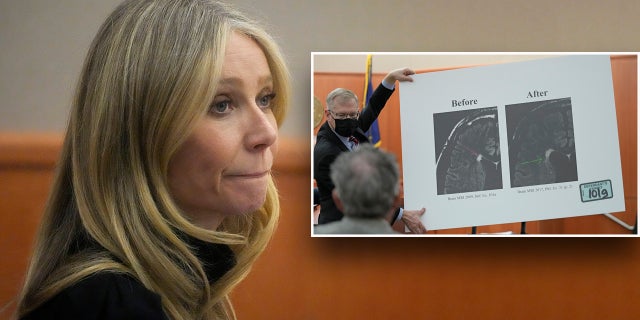 Eastvold was also asked if she was suggesting Sanderson was faking his issues for money.
"There's no evidence of faking or malingering of any kind. He's genuinely distressed."
Dr. Robert Hoesch also took the stand Wednesday and explained to the jury that he believes the retired optometrist's ongoing symptoms have more to do with pre-existing depression and anxiety rather than the concussion he possibly sustained during the crash.
Depression, anxiety and early signs of dementia are more likely the cause of Sanderson's symptoms, according to Dr. Hoesch. He claimed these conditions are far more common for a man in his 70s.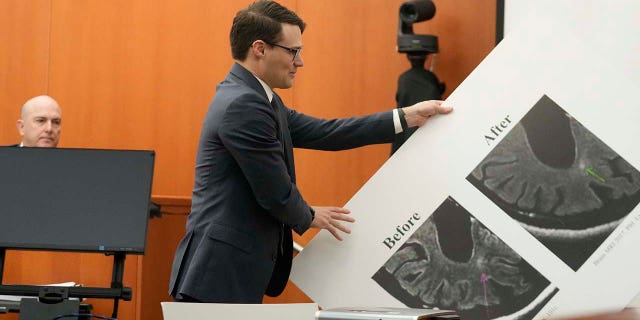 "The cure for this is the end of this lawsuit," Hoesch told Paltrow's lawyer.
"Suing somebody, going through a trial, a trial that has national recognition, can bring on a lot of anxiety," he added.
Sanderson's lawyer Bob Sykes pushed back on Hoesch's opinion during a cross-examination and emphasized the retired optometrist has never been officially diagnosed with dementia.
Sykes noted that Hoesch did not meet with Sanderson in person or conduct a clinical examination. The lawyer also pointed out "rapid changes" in Sanderson's behavior were not included in the doctor's report.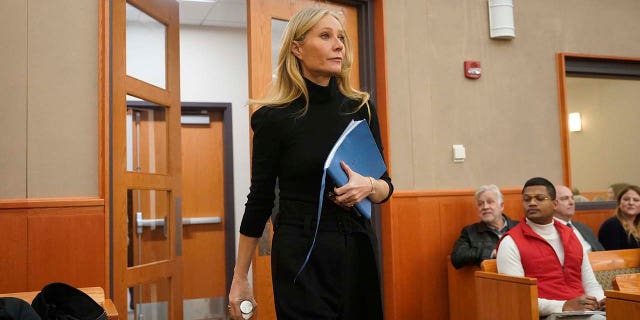 GWYNETH PALTROW SKI CRASH TRAIL: BIGGEST BOMBSHELLS
The jury will likely hear from Paltrow's husband, Brad Falchuk, on Wednesday as proceedings near a close. Depositions from her now-teenage children, Apple and Moses, were read to the jury on Tuesday.
Paltrow's defense has used a number of digitally created animations to illustrate different angles of the actress's version of events. One showed ski instructor Eric Christiansen's view of the accident, while others showed a bird's-eye view, along with a view from the side.
In an equally theatrical display last week, Sanderson's lawyers tried to get Paltrow to do a reenactment of events, but the judge put the kibosh on it.
JURORS HEAR HOW GWYNETH PALTROW WAS 'SHAKEN UP' AFTER SKI COLLISION IN DEPOSITION FROM MOSES AND APPLE
Paltrow took the stand Friday and explained that she initially thought she was being sexually assaulted during the 2016 accident.
"I was confused at first, and I didn't know exactly what was happening. It's a very strange thing to be happening on a ski slope," she recalled. "I froze, and I would say I got very upset a couple seconds later."
Paltrow explained why she initially thought she might have been getting sexually assaulted during questioning by Sanderson's lawyer.
"So that was a quick thought that went through my head when I was trying to reconcile what was happening," Paltrow explained. "Two skis came between my skis forcing my legs apart and then a body pressed against me.
"My brain was trying to make sense of what is happening," she added. "I thought, 'Is this a practical joke? Is someone doing something perverted?' My mind was going very, very quickly, and my mind was trying to ascertain what happened."
The "Shakespeare in Love" actress then claimed the pair fell together to the right as if they were spooning.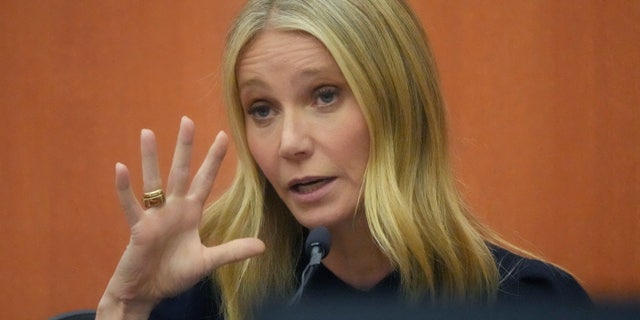 GWYNETH PALTROW TESTIFIES IN SKI COLLISION TRIAL THAT SHE INITIALLY BELIEVED ACCIDENT WAS A SEXUAL ASSAULT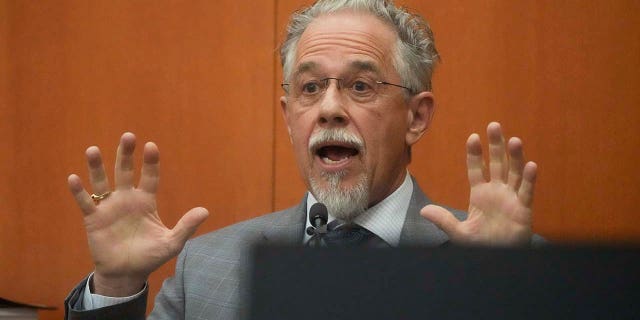 However, Sanderson has maintained that Paltrow skied into him from behind.
"There was nothing in front of me… I just remember everything was great, and then I heard something I've never heard at a ski resort," the retired optometrist said.
"It was like somebody was out of control and hit a tree and was going to die, and that's what I had until I was hit."
Sanderson's friend Craig Ramon, who was skiing with him that day in 2016, also claimed Paltrow skied into Sanderson from behind. In his version of events, Sanderson fell forward, face planting in the snow with his skis spread eagle.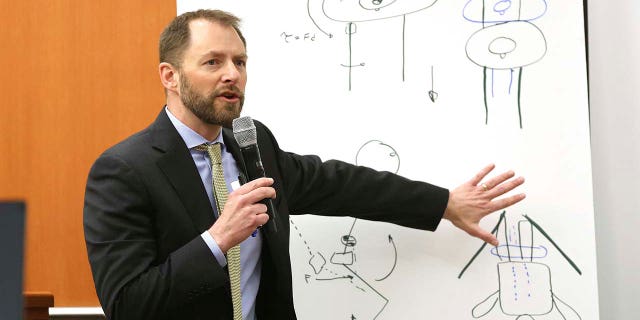 The jury heard from biomechanical engineer Irving Scher on Tuesday, who explained Paltrow's version of events matches the laws of physics.
"For [Craig] Ramon's version, I couldn't get it to work," Scher told the jury. "It doesn't match with the laws of physics. The complete part of his testimony just doesn't fit."
Throughout Paltrow's trial, the word "uphill" has emerged as synonymous with "guilty," as attorneys have focused on one of the skiing code's main tenets: The skier who is downhill or ahead on a slope has the right of way.
While there are minor differences in state laws when it comes to finding fault, "in court it becomes a question of who was the uphill skier," said Denver attorney Jim Chalat, who has litigated cases in Utah and Colorado.
"It's the uphill skier who is almost always in a position to cause the crash," Chalat said. "If you're skiing too fast for your own ability, and you can't carve out a turn, and you hit someone, you're going to be in trouble."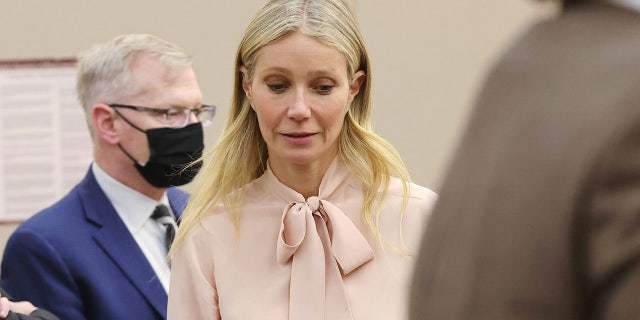 Paltrow and Sanderson's legal fight is the result of the 2016 ski collision that left Sanderson severely injured, according to a 2019 lawsuit. Jurors have heard testimony from doctors speaking on Sanderson's medical condition prior to and following the collision.
Sanderson accused the Goop founder of skiing off after the accident, which left him with a "permanent traumatic brain injury, four broken ribs, pain, suffering, loss of enjoyment of life," along with emotional distress and disfigurement, according to the suit.
Sanderson originally sued the actress, Deer Valley Resort and an instructor for $3.1 million and claimed he was a victim of a hit-and-run. A judge dismissed the claim, and Deer Valley Resort and the instructor were removed from the lawsuit.
Paltrow has filed a countersuit, claiming that Sanderson previously admitted he did not have a clear memory of the accident. The actress is seeking a judgment for attorneys' fees plus $1.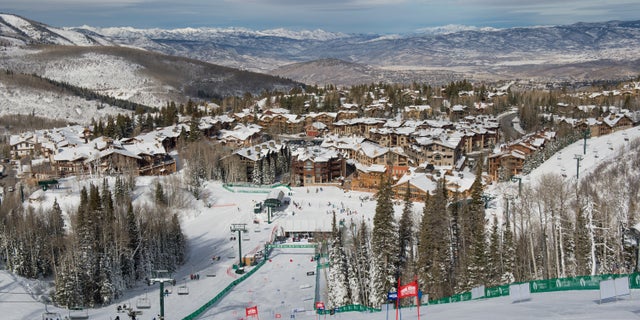 Fox News Digital's Tracy Wright and the Associated Press contributed to this report.