The Ram 1500 REV electric pickup is still a long way from going on sale at the end of next year, but now we know how it will be able to cover long distances.
Ram ran a Super Bowl advertisement that comically pitched it as a solution for "premature electrification" that will feature "options being designed to extend range in satisfying ways."
Further details were not included in the ad, but Carlos Tavares, CEO of Ram's parent brand Stellantis, offered more information to Fox News Digital during a media event in New York City on Tuesday.
Ram's sister brand Jeep currently offers several plug-in hybrid models that offer short all-electric driving ranges — 21–26 miles — and then operate as conventional hybrids when the battery is drained, but the 1500 REV will work differently.
SUPER SELLER? ELECTRIC RAM 1500 REV RESERVATIONS ALREADY FULL
According to Tavares, the 1500 REV will be a true range-extended electric vehicle, that uses the internal combustion engine (ICE) primarily as a generator that kicks in when the charge is low, not to drive the wheels directly.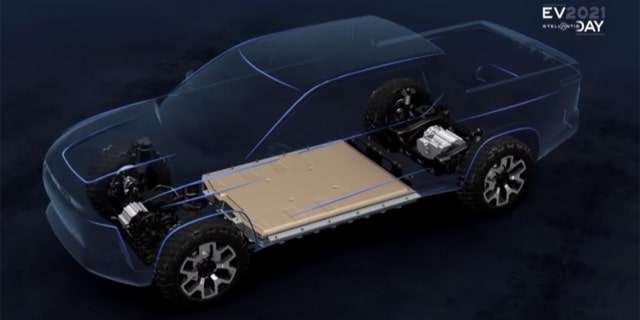 "An extender is charging the battery, by nature, that's how it works. You are in electric power mode and you charge the battery with your ICE engine revving at a constant speed," he said.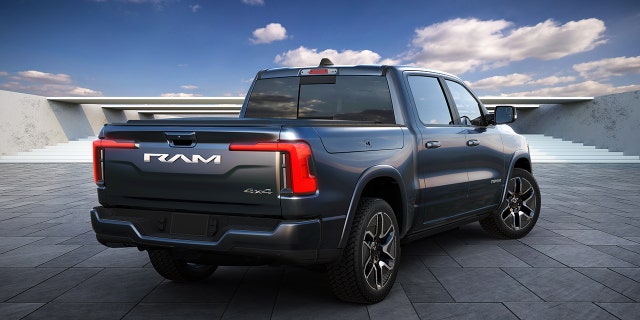 It is similar to how a diesel-electric locomotive works, as well as the discontinued Chevrolet Volt and BMW i3 REx. The ICE operates at its most efficient speed all the time rather than always reacting to the accelerator. The set-up allows for quick gas fill-ups instead of long charging sessions that can take an hour or more to fully replenish the battery. This is especially important when towing, which can significantly reduce the range of an electric vehicle.
CLICK HERE TO SIGN UP FOR THE FOX NEWS AUTOS NEWSLETTER
During a test of an electric Ford F-150 Lightning Platinum, which had an EPA rated range of 300 miles and an 8,500-pound towing capacity, Motor Trend was only able to cover 115 miles with a 3,140-pound camper attached and 90 miles with a 7,218-pound camper.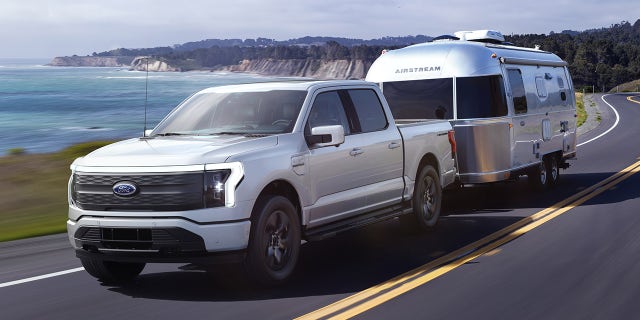 Tavares did not say what type of ICE the truck will have or much range the battery will provide in this model, but that it will be available alongside the fully-electric versions.
"The U.S. market is quite different between the coastal areas and the inland," Tavares said, adding that he expects the electric 1500 REV to appeal to coastal customers who are more concerned about making an environmental statement while the range-extended version is targeted more at middle America, where it will better suit how pickups are used there.