NEW YORK – People in the Big Apple told Fox News what they would put in their doomsday bags after a flood of videos on social media called for end-of-the-world preparation. 
"I would put Lego bricks in my bag so that I would have something to do," Justin, from Ohio, told Fox News.
But Lisa, a New Yorker, had another idea.
"Probably some really good scotch," she said.
NEW YORKERS SOUND OFF ON BUG OUT BAGS. WATCH:
WATCH MORE FOX NEWS DIGITAL ORIGINALS HERE
TikTok has been filled with people showing what they're packing in their doomsday bags and where to buy it. Between train derailments, Chinese spy balloons and UFO hysteria, social media users argue it's time to prepare for the worst.
"Basic resources like food and all that does make sense, but I would rather invest my money … so I can actually have some resources," Siddhn, visiting New York City, told Fox News. "If something were to go wrong, I would prefer to have some physical cash or some assets."
8 HOME STORAGE SOLUTIONS WE CAN LEARN FROM APOCALYPSE PREPPERS
Online doomsday preppers are urging everyone to prepare as they show their bags filled with canned food, water and medications.
"I'd pack a whole bunch of guns," Bradley, from Detroit, told Fox News.
About 15 million Americans are actively prepping, about an 8% increase from recent years, John Ramey, who founded The Prepared, told CBS News.
"Definitely some hot sauce, because that makes everything taste good," Ebony, a New York City native, told Fox News. "A water bottle and something to make my breath smell good."
TIKTOK ALGORITHM MYSTERY: WHAT WE KNOW, AND DON'T KNOW, ABOUT THE CHINESE GOVERNMENT'S CONTROL OF THE APP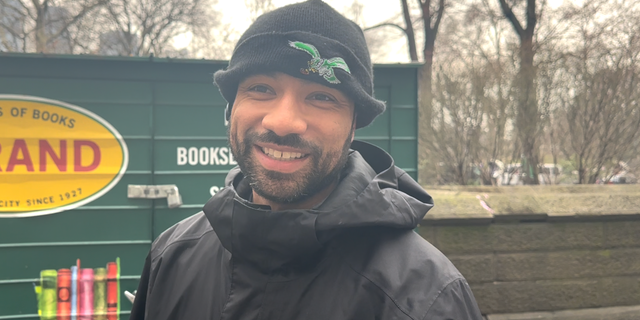 But one man visiting from New Jersey was more concerned about his favorite football team winning.
"Probably an Eagles Super Bowl win," he told Fox News.
And Nailea, from Rochester, was packing to look her best.
"My favorite pair of sneakers," she said. "Just in case I want to switch, and like, it matches more with my outfit."
To hear more from Americans about their doomsday bags, click here.