Timothy Bliefnick, whose estranged wife Becky Bliefnick was found shot to death in her Illinois home last week, skipped the funeral Friday as friends and family packed a church in Quincy to remember a nurse described as selfless and passionate.
"Out of respect, Tim is giving the Postle family space to grieve together," his attorney, Casey Schnack, told Fox News Digital. "His presence today would have been a distraction to what was most important – honoring and celebrating the life of Becky."
The couple's three young sons, who have been staying with their father since the shooting, attended separately, she said.
"Tim has been working with Mr. Postle to make sure the boys get adequate time with their family," she added.
ILLINOIS NURSE REBECCA BLIEFNICK SHOT DEAD, COPS SEARCH ESTRANGED HUSBAND'S HOUSE
Quincy police have said they found Rebecca Bernadette Postle Bliefnick, a 41-year-old nurse and mother of three, dead of multiple gunshot wounds in her house on Feb. 23.
They served a search warrant on her husband's home Thursday morning, a mile away from hers, but no arrests were made and police have not publicly identified any suspects.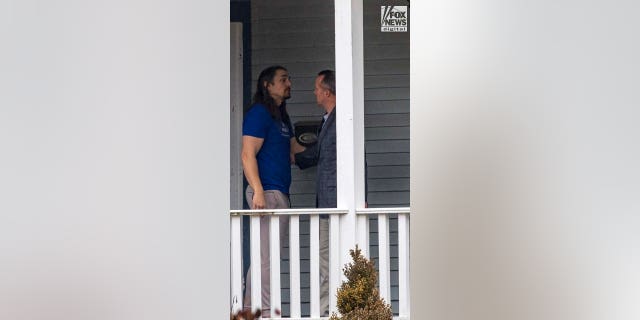 Her family gathered for a funeral Mass at St. Peter Church in Quincy Friday morning, a day after her husband attended the wake with their sons in tow.
By all accounts, Bliefnick was selfless in her health care profession and her devout Catholic faith.
In July 2020, she received honors from the Daisy Foundation after assisting a woman whose husband was headed for emergency surgery with gangrene and sepsis.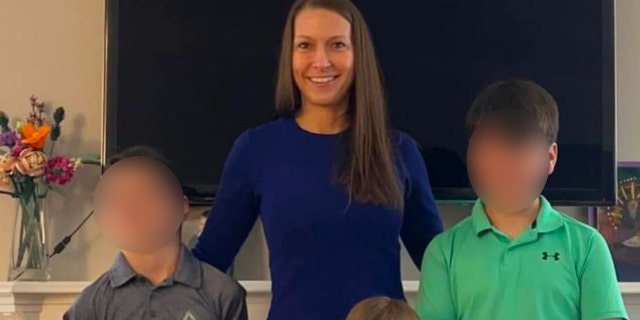 Because of the coronavirus pandemic, the woman had not been allowed to stay with her husband when they first arrived at the ER for what she thought would be "an in and out day."
After some tests, however, he called her and asked for her to come right away.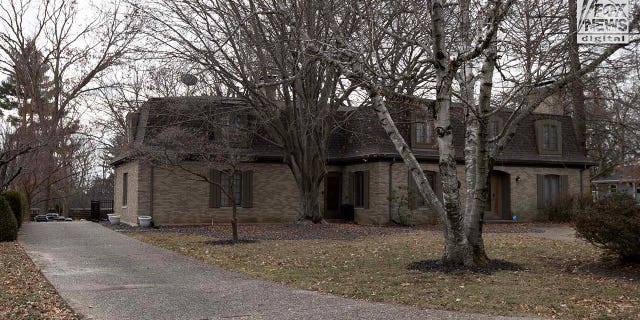 "When I got to his room in the ER it was empty," the woman told the Daisy Foundation. "I lost it and started to cry. All I could think of was I may never see him again."
But Bliefnick told her not to worry, jogged her down the hallway and helped her catch up with her husband before he went into the surgeon's room.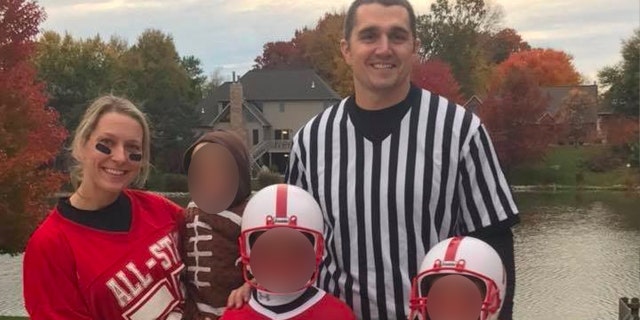 "I got to kiss him and tell him how much I loved him all because of Becky," she said. "There are no words to express how grateful I am to her for what she did for me and my husband."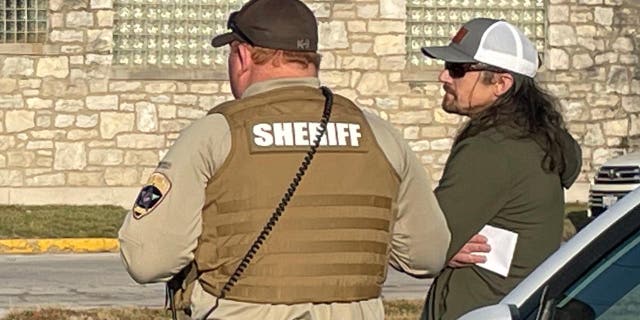 On Monday, police served a search warrant at her husband's home. They briefly detained him during the search but have made no arrests in the case.
LISTEN: THE FOX TRUE CRIME PODCAST WITH EMILY COMPAGNO
Schnack said earlier this week that search was an important step toward ruling her client out. His focus, she added, is entirely on the couple's three sons.
Additionally, police made clear that they had not asked prosecutors for an arrest warrant following the search.
"During a criminal investigation it is not unusual to obtain and serve numerous search warrants for a variety of reasons," police said. "Search warrants are a normal part of the investigative process."
Police are asking anyone with information in the case to call them directly at 217-228-4470 or anonymously through the Quincy Regional Crime Stoppers at 217-228-4474.
"Additional information will be released when we are able, and it is appropriate to do so," police said. "It is important to remember that all individuals are innocent until proven guilty in a court of law."