EXCLUSIVE: A conservative legal group is accusing the IRS of targeting White and Asian Americans with audits under the guise of "racial equity."
America First Legal Foundation, a nonprofit group fighting against executive overreach, filed a Freedom of Information Act (FOIA) request Tuesday taking issue with an executive order signed by President Biden last week. 
AFL says the executive order shows the administration "intends to alter Internal Revenue Service's  audit algorithms to target white, Asian, or mixed-race taxpayers."
Biden signed the order Feb. 16, directing all federal agencies to produce an annual "equity action plan" aimed at removing barriers to agency resources for "underserved communities."
FIRST-EVER 'COUNSELOR FOR EQUITY' APPOINTED AT BIDEN'S DEPARTMENT OF COMMERCE
It followed his 2021 executive order, "Advancing Racial Equity and Support for Underserved Communities Through the Federal Government," which asked agencies to launch a "whole-of-government approach to equity."
As part of the request, the group is asking for all records of communication from specific individuals at the Treasury Department and the IRS "referring to 'discrimination,' 'discriminatory,' 'race,' 'racial,' 'ethnicity,' 'color,' 'BIPOC,' 'Asian' 'Indigenous,' 'Black,' 'Brown,' or 'White' on the one hand, and 'audit,' 'enforcement,' 'NRP,' 'RAAS,' 'algorithmic,' 'selection,' 'sampling,' or 'strata,' on the other."
DIVERSITY, EQUITY, INCLUSION DOMINATE BIDEN ADMIN'S POLICY PRIORITIES ACROSS AGENCIES
It specifically asks for records of communication from Jan. 20, 2021, through the time the FOIA request is processed and includes communications from Treasury Secretary Janet Yellen and a number of other deputies, senior officials and appointees.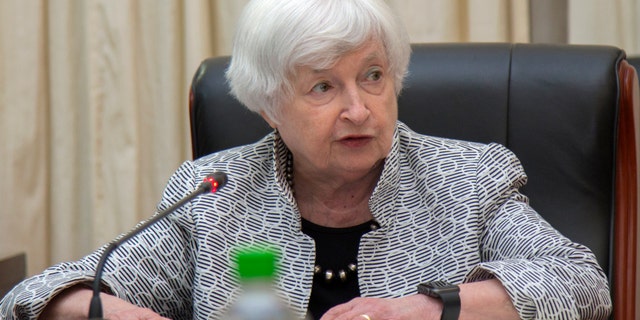 According to the request, the IRS's National Research Program, which randomly selects tax returns for audit, could be influenced by the executive order, as well as Biden's order that Yellen conduct an "equity assessment" on whether underserved communities face systemic barriers and produce an Equity Action Plan to address those alleged barriers.
Additionally, it cites other action taken by the administration that it says overruns rules set by Congress concerning the collection of data by the IRS and other agencies in their efforts to collect tax data related to race and ethnicity.
BIDEN ADMIN ISSUES $1.5 BILLION GRANT FOR 'WOKE' PROJECTS PROMOTING RACIAL EQUITY, UNION JOBS, CLIMATE HEALING
It goes on to argue that the Biden administration's plans to higher "a legion" of new IRS agents, as well as its "deep-seated racial fixations," presented "a clear and present danger" to "White, Asian and mixed-race" taxpayers.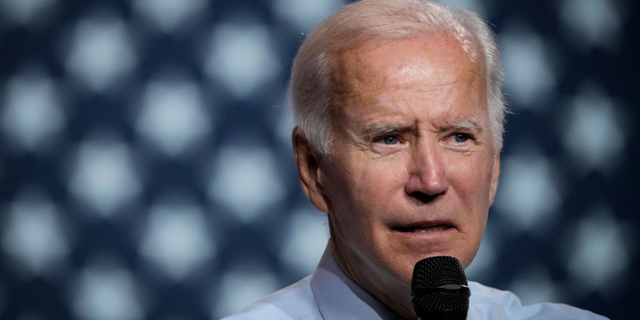 Fox News Digital reached out to the Treasury Department for comment on the FOIA request but did not immediately receive a response.
Fox News' Peter Kasperowicz contributed to this report.