Aaron Rodgers made his New York Jets regular season debut Monday night against the Buffalo Bills, and as the starting lineup was announced, the superstar quarterback ran out of the tunnel with an American flag.
Fans who packed MetLife Stadium chanted "U-S-A!" before a moment of silence was held to remember those lives who were lost during the Sept. 11 terror attacks.
NYPD officer Brianna Fernandez sang "The Star-Spangled Banner" and asked fans in the stadium to join in. The fans and some players were seen singing the national anthem, and when it was completed, the fans went back to the "U-S-A!" chants.
Unfortunately, the moment would not be firmly imprinted into fans' minds. Rodgers' debut did not last five minutes as he was forced out of the game with an ankle injury.
Jets coach Robert Saleh later said it is believed Rodgers suffered an Achilles injury.
The emotional night started with a severe thunderstorm that came through the New York metropolitan area just before kickoff. Fans were asked to seek shelter as the weather rolled through. Once the rain stopped, players started to warm up, and fans got back to tailgating and preparing for the game.
VIKINGS' JUSTIN JEFFERSON UNCONCERNED ABOUT CONTRACT TALKS AFTER TOUGH LOSS: 'ALL I CAN DO IS PLAY FOOTBALL'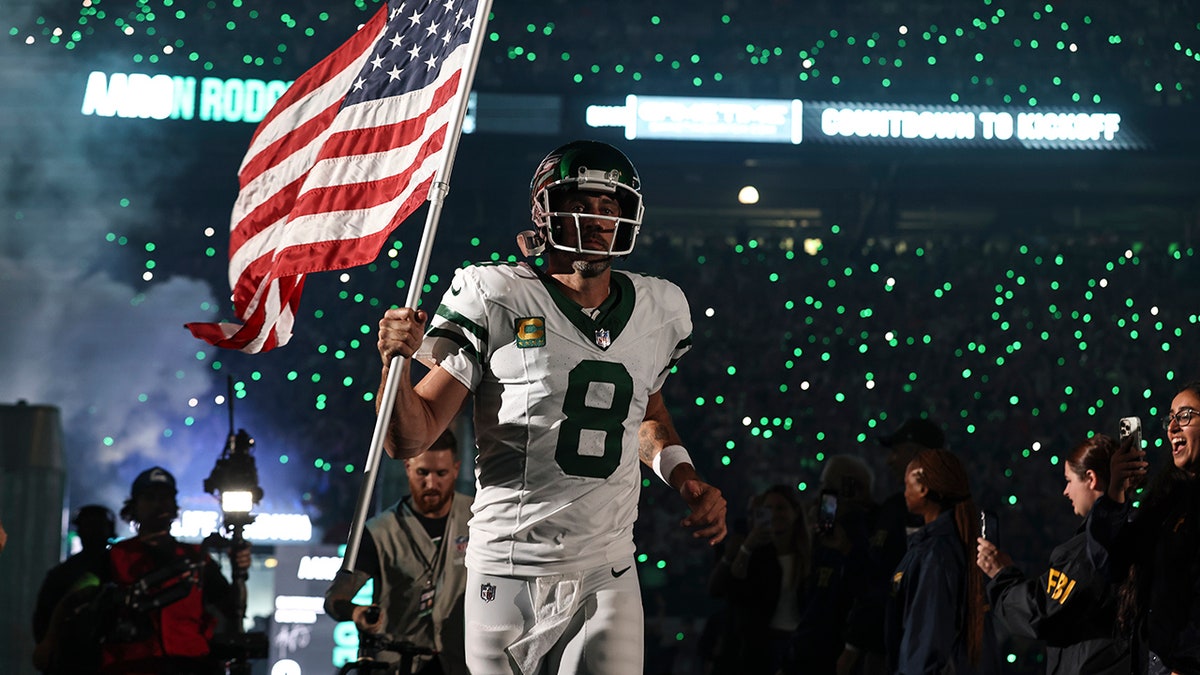 The Jets won the game in overtime, 22-16.
For Rodgers, it was his first game with the Jets. He made his preseason debut in the final week against the New York Giants and threw a touchdown pass to Garrett Wilson. He said he felt some "butterflies" before that game.
"Yeah, I had some butterflies, for sure," he said.
Rodgers was asked what he thought he would feel when he came out onto the field.
"A lot of tears, a lot of sobbing, probably," Rodgers said jokingly. "No, I'm going to be good. I'm going to be excited to be out there with the crowd, see the crowd out there early, hopefully.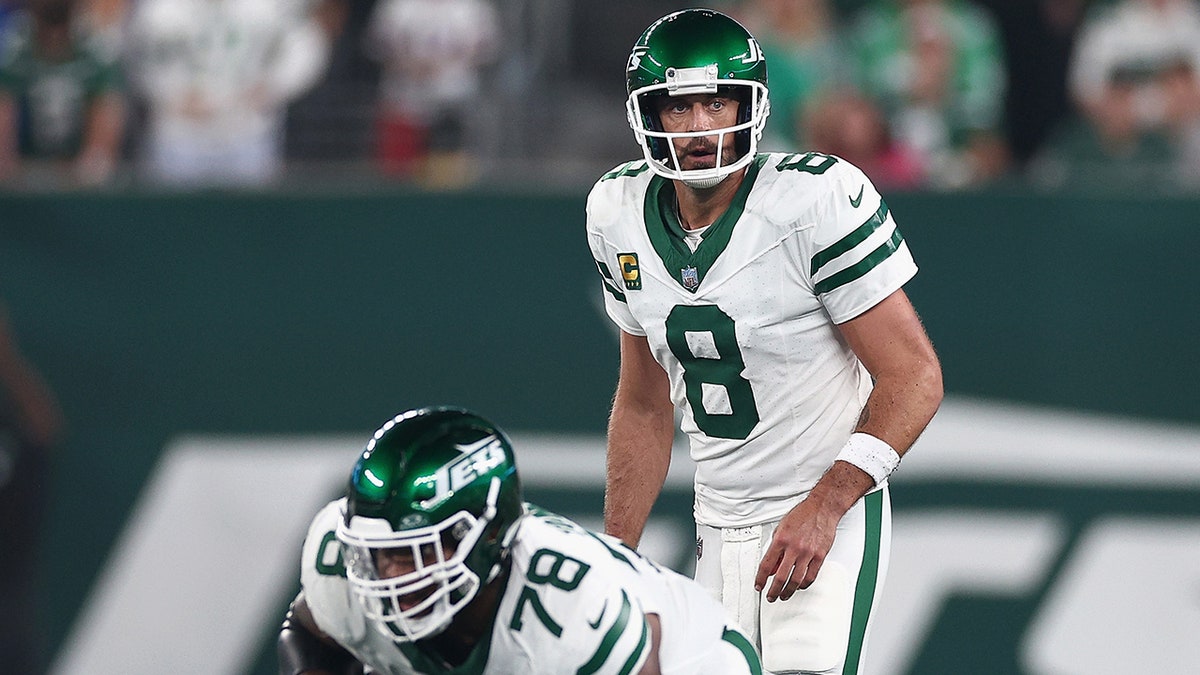 "Get all the jitters out of the way probably in pregame and just go out and try to execute."
The Associated Press contributed to this report.