Kevin Costner's first wife, Cindy Silva, was recently seen out and about amid his second divorce.
Silva was photographed outside a Gelson's grocery store in California, standing near her car in the parking lot.
The 66-year-old was dressed casually in a long denim shirt, black leggings and Birkenstock sandals.
Costner was married to Silva from 1978 until 1994, and they share three children together: Annie, Lily and Joe. The "Yellowstone" star also has a son with Bridget Rooney and three children with his soon-to-be ex-wife, Christine Baumgartner.
KEVIN COSTNER'S FIRST DIVORCE COURT WIN SIGNALS ESTRANGED WIFE 'MAY HAVE OVERPLAYED HER HAND': LEGAL EXPERT
People reported in a statement at the time of their divorce that Costner, then 39, and Silva, then 38, said, "After 16 years together, we are ending our marriage. We have amicably resolved all issues regarding our children and financial affairs and a full marital settlement has been reached."
The settlement reportedly resulted in an $80 million payout to Silva.
According to People's sources, the couple met when Silva worked in marketing at Delta and Costner was a stage manager. When his Hollywood career took off, things got complicated with his demanding schedule.
During their marriage, Costner's Hollywood star rose with box office hits like "The Untouchables," "Bull Durham" and "Field of Dreams." In 1990, he directed, produced and starred in "Dances with Wolves," which earned him Oscars for both best picture and best director as well as a nomination for best actor.
Costner entered his film career peak at that point, following his Oscar success with hits like "Robin Hood: Prince of Thieves," "JFK" and "The Bodyguard," which also starred Whitney Houston.
In a 2012 interview with The Hollywood Reporter, Costner spoke about his divorce, saying, "My faith was shaken. No one wants their marriage to end, and it did. You are going to see the people you love most, your children, only half as much. That's a huge loss."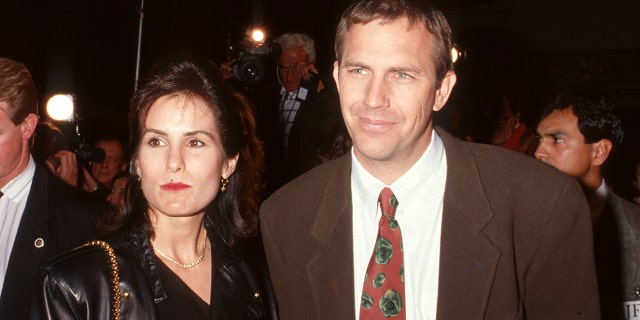 'YELLOWSTONE' STAR KEVIN COSTNER, WIFE CHRISTINE BAUMGARTNER DIVORCING: A LOOK BACK AT THEIR LOVE STORY
Costner is now facing his second divorce, this time from Baumgartner. 
A judge ruled in favor of Costner last week in one of the couple's initial court hearings, ordering Baumgartner to vacate their Santa Barbara-area estate by the end of the month.
Costner purchased the property before their marriage, and a pre-marital agreement allegedly stipulated that she would not only move out of the home within 30 days but also no longer live in any of his properties if they divorced.
The "Waterworld" star didn't have a prenuptial agreement in his first marriage, and the reported $80 million settlement represented a sizable chunk of his net worth at the time.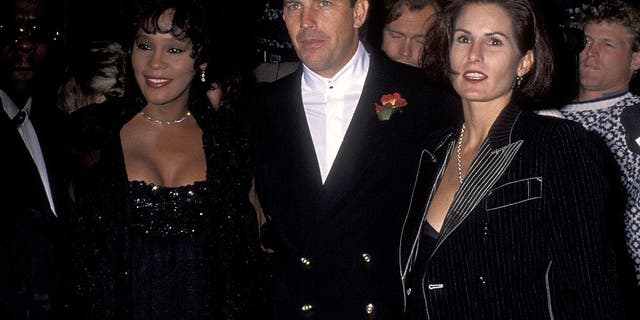 'YELLOWSTONE' STAR KEVIN COSTNER'S DIVORCE HEARING: WHAT TO KNOW ABOUT HIS CELEBRITY LAWYER
Since then, Costner has continued a successful Hollywood career, receiving a major boost from his recent work on the Paramount series "Yellowstone," for which he earns $1.3 million per episode, according to Variety.
It appears the actor has learned a financial lesson from his previous divorce, as indicated by court documents obtained by Fox News Digital, explaining the stipulation that Baumgartner vacate their once-shared home.
"Kevin was married once before and, upon separation, he found himself without a home base and unable to live in his own home," Costner's legal team wrote in his initial request for order.
"He never wanted that to happen again. Because of the nature of his work, Kevin is frequently working out of town; it was and remains therefore particularly important to him that when he is home, he has a home to go to."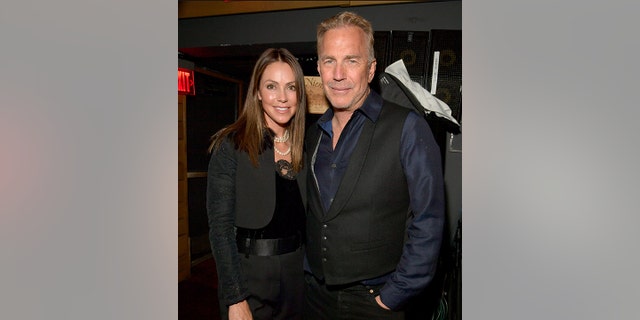 Costner and Baumgartner both filed for joint custody of their children, Cayden, 15, Hayes, 14, and Grace, 12, with a hearing set for July 12.
Baumgartner is requesting $248,000 per month in support, in addition to Costner fully covering the children's private school tuition, 100% of their health care expenses and their extracurricular activities and sports.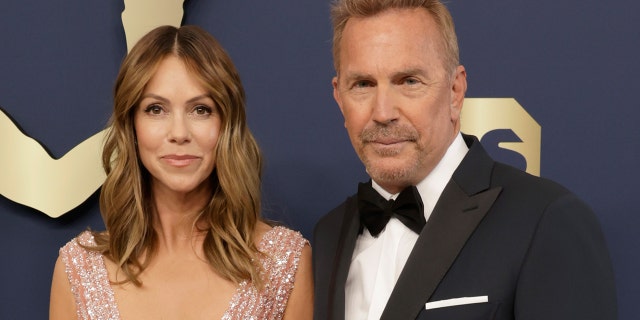 In his initial declaration, Costner claimed to have deposited $1 million into her account as part of their pre-marital agreement. The agreement also stipulated she receive a total of $200,000 upon marriage and after their first anniversary. Costner said that sum has now grown to "$1,450,000, which she can use at her discretion, including to find alternative housing."
Fox News Digital's Tracy Wright contributed to this report.