Kyle Rittenhouse says he's frustrated by the lawsuit he now faces for shooting a man during the 2020 Kenosha, Wis. riots and sees his latest legal battle as an assault on his right to self-defense.
Gaige Grosskreutz, who was shot in the arm by Rittenhouse during the riots, has filed a lawsuit against him and Wisconsin police and officials, alleging they "conspired" to let armed individuals patrol the streets and "mete out justice as they saw fit."
The Feb. 14 lawsuit seeks "damages for emotional distress, humiliation, loss of enjoyment of life, and other pain and suffering on all claims," and punitive damages. 
Rittenhouse said news of the lawsuit was "very frustrating" and "upsetting." 
ARIZONA RANCHER ACCUSED OF SHOOTING AND KILLING MIGRANT ON HIS RANCH TO REMAIN JAILED ON $1 MILLION BOND
"This is, honestly, to me, an attack on our Second Amendment rights and our rights to self-defense," he said Wednesday on "Tucker Carlson Tonight." 
"And it's saying if you use your God-given right to self-defense, they're going to come after you. If you went to court, you're acquitted, rightfully so, they're going to take you to civil court, and they're going to file. They're going to take you for everything you're worth. They're going to drive you into bankruptcy and drown you in a mountain of legal bills."
Host Tucker Carlson argued the lawsuit was an attempt to "destroy people" who stand up to the mob and defend themselves. He questioned who was funding the lawsuit, but Rittenhouse said he was unsure. 
"All I know is that there's a powerhouse of attorneys behind Gaige Grosskreutz. And I have Mark Richards, and I know we're going to win in court, but it's going to be expensive. It's going to cost a lot of money to fight. These attorneys are very powerful," he explained. 
Rittenhouse, now 20, was 17 when he took to the streets with an AR-style semi-automatic rifle after the death of Jacob Blake, in what he said was an effort to protect businesses from damage amid the unrest.
He was charged with two counts of homicide, one count of attempted homicide and other charges after he fatally shot Joseph Rosenbaum, 36, and Anthony Huber, 26, and injured Grosskreutz. He was acquitted on all counts in Nov. 2021. 
TEXAS BREWERY CANCELS ANTI-CENSORSHIP RALLY FEATURING KYLE RITTENHOUSE: 'DOESN'T REFLECT OUR VALUES'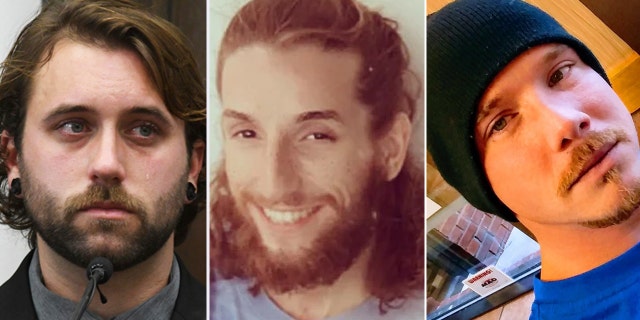 Grosskretuz testified he pointed his pistol at Rittenhouse first before he was shot in the arm. 
Despite his acquittal in his criminal case, Rittenhouse said he can't put the riots behind him.
"They want me to go away, but they want to drown me in these legal bills, and they want to sue me and pretty much not allow me to live a normal 20-year-old life," Rittenhouse said. 
Fox News' Emma Colton contributed to this report