The son of a Los Angeles fire captain is accused of the attempted rape and murder of 19-year-old Andrea Vasquez, according to a new report.
Gabriel Esparza, 20, was arrested last week for the alleged shooting and kidnapping of Vazquez from Penn Park in Whittier Aug. 20 while she was on a date with her boyfriend. 
Prosecutors allege he later tried to rape her as she lay dying before dumping her body in a field in Moreno Valley about 60 miles east of Los Angeles.
His attorney, Ambrosio Rodriguez, disclosed in court that his client is the son of a Los Angeles County Fire Department captain, FOX 11 reported.
'HEINOUS' MOTIVE REVEALED IN RANDOM SHOOTING, MURDER OF TEEN GIRL
Rodriguez described Esparza as "scared" and "just beginning to understand what's going on" at his arraignment Wednesday. Esparza pleaded not guilty to seven counts, including attempted rape, kidnapping and murder. He was ordered held without bond.
"Everyone in this case is in shock, and everyone who knows him can't believe that he has been charged with this crime," Rodriguez said in Los Angeles Superior Court.
MISSING LA WOMAN SHOT, YANKED FROM CAR BY KIDNAPPER: 'WE'RE SCARED,' RELATIVE SAYS
The identity of the fire captain hasn't been publicly revealed. Esparza was arrested after giving police an extremely detailed confession, admitting that he didn't know Vazquez when he randomly targeted her, the local news outlet reported.
Embattled Los Angeles District Attorney George Gascón said the "heinous nature of this crime" against an innocent woman "shocks our community to its core."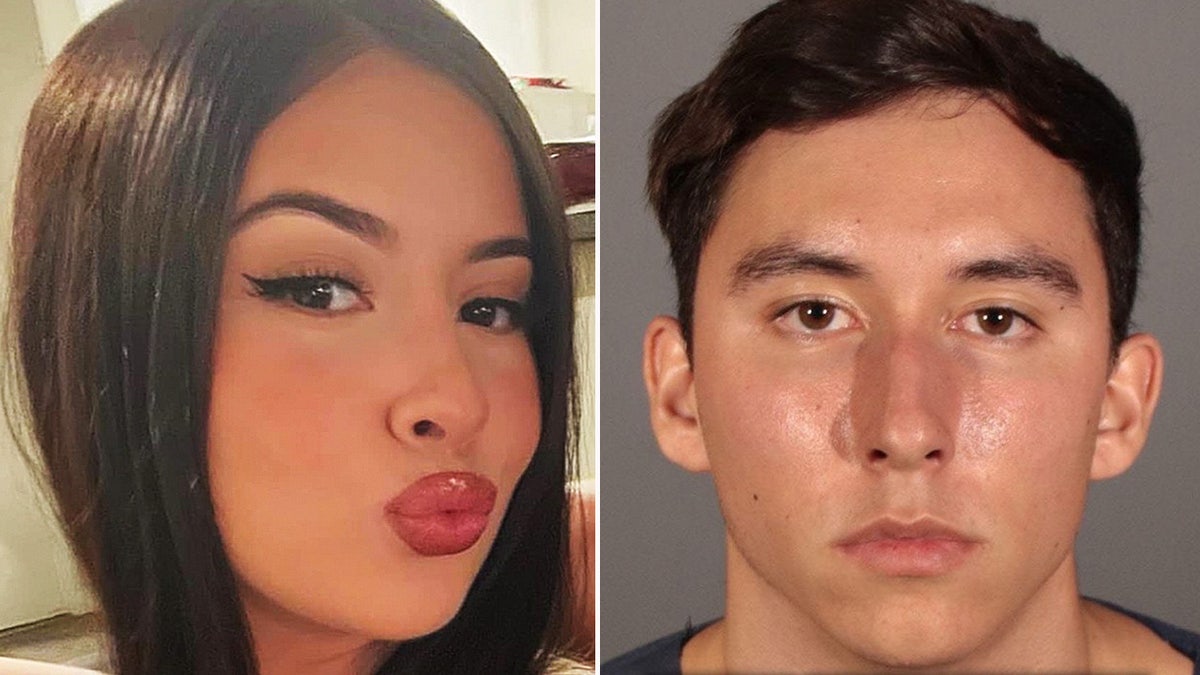 The complaint alleges that Esparza targeted Vazquez with the intent to rape and sodomize her, according to the local TV station.
Vazquez and her boyfriend were sitting on the trunk of his car when Esparza allegedly opened fire using a rifle that police believe belonged to a family member. 
Vazquez's boyfriend fled for cover. When he returned to the car, there was a trail of blood, and she was gone, he told police.
RACHEL MORIN MURDER: MARYLAND SHERIFF SAYS SUSPECT ON THE LOOSE COULD STRIKE AGAIN
Prosecutors say Esparza drove off with Vazquez, who was seriously wounded, in the bed of his Toyota Tacoma truck. 
Her sister, Edlyn Vazquez, tracked her phone using an app and saw that it was moving along the 60 Freeway toward Riverside, the Los Angeles Times reported.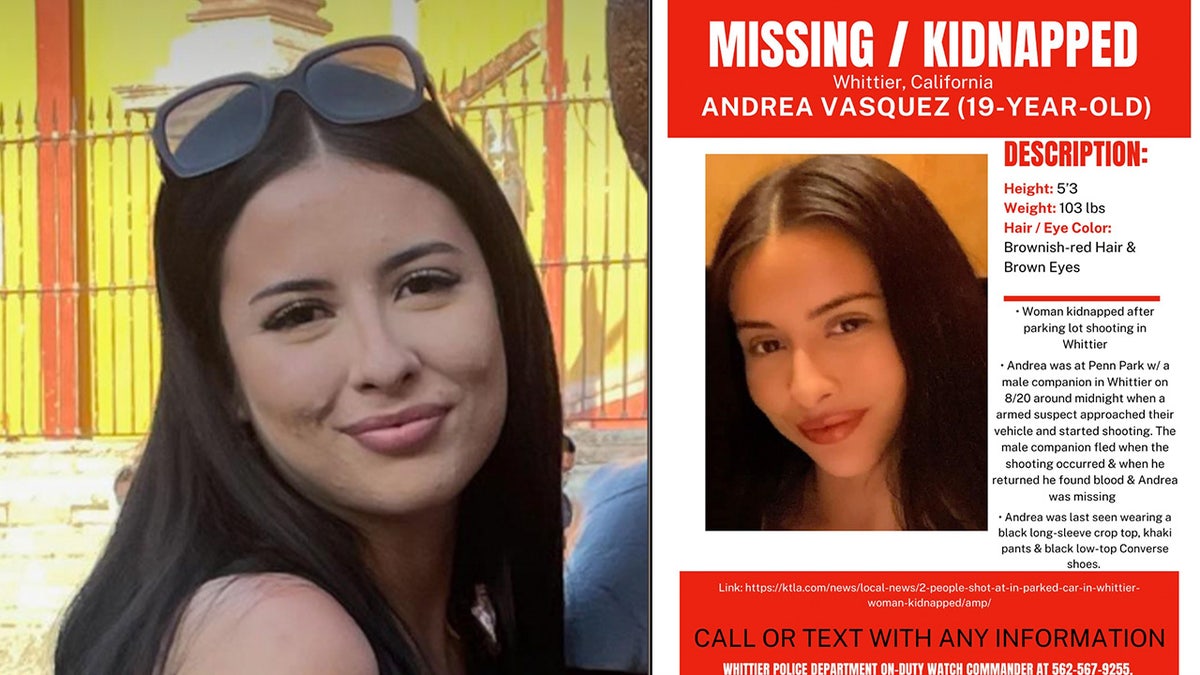 She and a friend tried to follow the car and lost the signal in Moreno Valley, she told the local newspaper.
"They were way ahead of us," she said. "There was no way to catch them." 
When they reached the World Logistics Center Parkway, where the phone last pinged, they found blood. 
Police arrested Esparza at his workplace in Lakewood Aug. 21, then found Vazquez's body later that same day a short distance from her phone's last known location.