Madonna honored her older brother, Anthony Ciccone, on Monday, in an Instagram story shared days after his death.
The "Vogue" singer broke her silence on Anthony's death with a throwback snap and a list of a few pivotal points she learned from her late sibling.
Fox News Digital confirmed Ciccone died on Friday, Feb. 24. He was 66.
"Thank you for blowing my mind as a young girl and introducing me to Charlie Parker, Miles Davis, Buddhism, Taoism," she wrote underneath a photo with her brother.
MADONNA'S BROTHER ANTHONY CICCONE DEAD, FAMILY MEMEBER SAYS
Madonna added a few more notable teachings, "Charles Bukowski, Richard Brautigan, Jack Kerouac, Expansive Thinking Outside the Box.
"You planted many important seeds."
Joe Henry, Madonna's sister Melanie's husband, first shared the news of Anthony's death on social media.
"My brother-in-law, Anthony Gerard Ciccone, exited this earthly plane last evening. I've known him since I was 15, in the spring of our lives in Michigan so many years now gone," he wrote. "As brother Dave Henry (who took this photograph) notes here, Anthony was a complex character; and god knows: we tangled in moments, as true brothers can. 
"But I loved him, and understood him better than I was sometimes willing to let on. But trouble fades; and family remains— with hands reached across the table."
He added, "Farewell, then, brother Anthony. I want to think the god your blessed mother (and mine) believed in has her there, waiting to receive you. At least for today, no one shall dissuade me from this vision."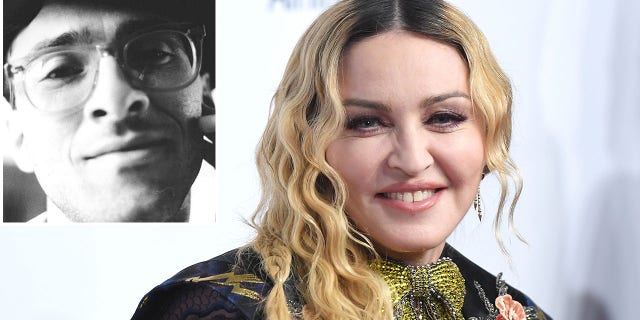 Debi Mazar, Madonna's longtime friend wrote, "I adored him back when we were younger. May he be free."
Madonna was one of seven children and has two half-siblings from her father's second marriage. Anthony reportedly struggled with alcoholism and became estranged from his family. He spent many years homeless, but reportedly reconnected with family members in 2017 after entering rehab.
His cause of death is currently unknown.