A man accused of throwing furniture out of a 21st-floor window at Caesars Palace on the Las Vegas Strip on Tuesday while holding a woman hostage inside the room, causing a hourslong standoff with police, has been identified as a fugitive from Colorado.
Matthew John Ermond Mannix, 35, of Golden, has criminal convictions in Colorado for kidnapping in 2022 and property damage in 2012, according to prosecutor John Jones via the Associated Press. Mannix's fugitive warrant is related to the kidnapping.
During a hearing on Wednesday, Jones asked Las Vegas Justice of the Peace Rebecca Saxe to set Mannix's bail at $2 million because of his criminal history and the "extreme violence" displayed during the standoff at the hotel that lasted more than five hours.
Mannix is also accused of causing "excessive damage" to the property and posing danger to hotel guests who fled the area as items ranging from a coffee maker to a desk were thrown into the hotel swimming pool area from the 21st floor.
LAS VEGAS SWAT TEAM ARRESTS MAN WHO HELD WOMAN HOSTAGE IN CAESARS PALACE HOTEL ROOM, THREW OBJECTS OUT WINDOW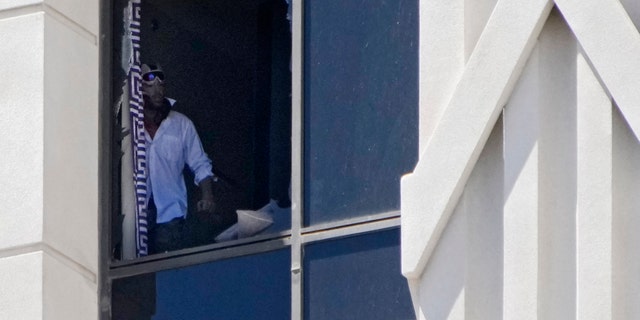 Saxe set Mannix's bail at $750,000, though he will remain jailed in Las Vegas even if he posts bail – at least until a hearing Thursday morning related to his fugitive warrant.
Deputy Public Defender Marissa Pensabene, who is temporarily representing Mannix for his initial court appearance, said she did not know if he could post bail.
Mannix was not asked to enter pleas to charges from Tuesday's incident, which include first-degree kidnapping, coercion with the threat of force, destruction of property and resisting arrest with a deadly weapon not a firearm. If convicted of the kidnapping charge in Nevada, Mannix could be sentenced to life in prison.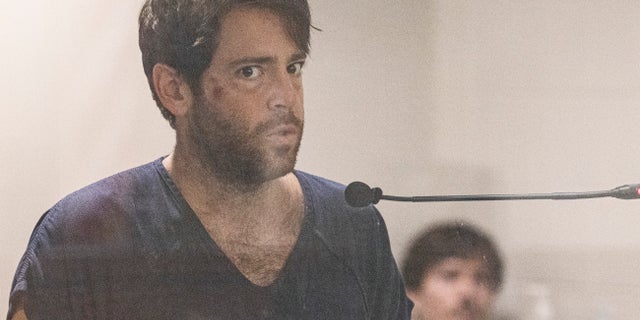 WILD BRAWL OF SCANTILY CLAD WOMEN BREAKS OUT AT LUXE LAS VEGAS CASINO: VIDEO
According to the arrest report, Mannix told police he had a gun and threatened to shoot security if they tried to enter the room he had allegedly pulled the woman into by force. He reportedly taunted officers by opening and closing the room's door while announcing he had "a magazine full of" bullets.
The woman told police through the door that Mannix had a knife on him. Hours later when he surrendered, authorities found a knife, but no gun.
Though the woman has not been publicly identified, Mannix claimed she was his girlfriend.  Aside from bruises and cuts on her legs and lower abdomen, which the woman told police came from climbing a fence, she was not seriously injured.
He was ordered by Saxe to not have any contact with her.
"When taken into custody, both (Mannix and the woman) were clearly under the influence of narcotics and experiencing drug-induced paranoia," police said in the report. "It appeared the two … had binged illegal narcotics for the past several days."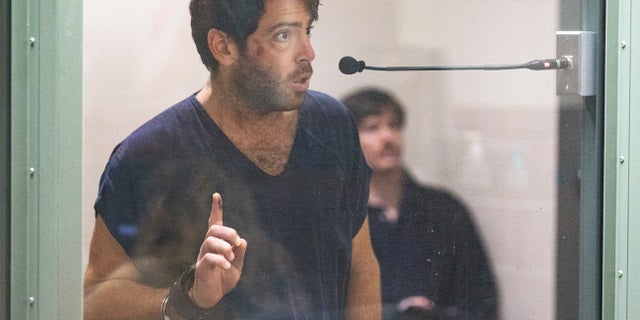 No other injuries were reported during or after the standoff.
Caesars Entertainment told Fox News Digital on Tuesday it was "cooperating fully with law enforcement officers on scene who are handling the investigation."
He will appear in court again on Monday.
The Associated Press contributed to this report.