It is hardly uncommon to see tempers flare at training camp, even between teammates. So, one could imagine when two teams meet up in camp.
The Baltimore Ravens and Washington Commanders were involved in multiple brouhahas during their joint practice on Tuesday.
In one kerfuffle, Ravens wide receiver Tylan Wallace threw a blow on Commanders rookie Emmanuel Forbes after the cornerback tried to punch the ball out of Wallace's hands.
Wallace took exception and threw a punch. Forbes returned the favor, and the two exchanged a couple more jabs before being joined by some teammates.
Shortly after that fray, Ar'Darius Washington and Cole Turner were the subjects of another big disagreement on the gridiron. That resulted in more words being thrown at one another, and even Washington offensive coordinator Eric Bienemy came onto the field to give his players an earful.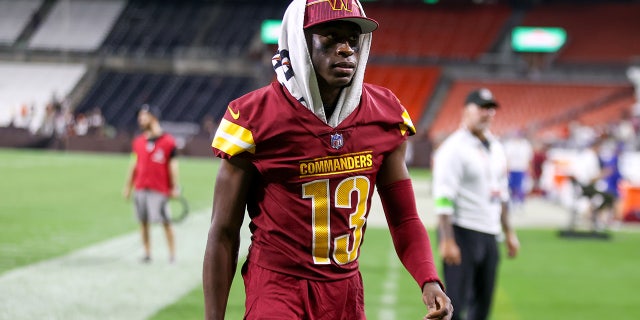 However, things did not stop there, as even Baltimore tight end Mark Andrews made his presence known. After an incompletion, Andrews threw Washington defender Danny Johnson to the ground. They had to be separated as well, and words were exchanged by other members of the teams.
It is going to be a long week for the two squads, as all of this was in preparation for their preseason game Monday night at Washington.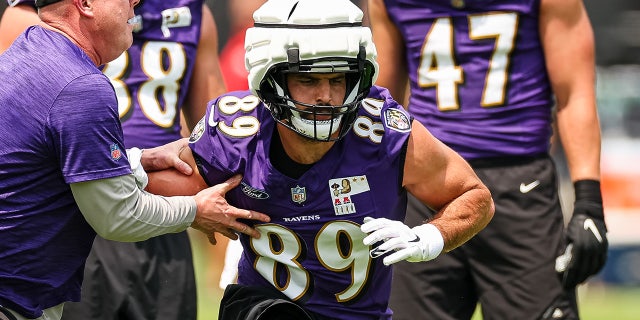 The Ravens are hoping to get back to the playoffs for the fifth time in the last six seasons, while Washington will be fighting for just their second playoff berth since the 2015 season.