A married California "teacher of the year," who has been accused of sexually abusing a former student, "was obsessive, possessive, controlling and dangerous," prosecutors said in court. 
Jacqueline Ma, a 34-year-old sixth-grade teacher at Lincoln Acres Elementary School in National City, was arrested twice in a week after police found more evidence against her, which was presented Monday in the Superior Court South County Division in Chula Vista. 
Investigators found a picture of the 13-year-old victim's picture in her wallet, jewelry with his initials, love letters in her classroom and text exchanges that showed Ma became frustrated that the victim didn't message her back quick enough, prosecutors alleged. 
She also allegedly sent explicit images to the student and coerced him to send videos back to her, according to prosecutors, who said the inappropriate behavior began when the victim was 12.
CALIFORNIA 'TEACHER OF THE YEAR' ACCUSED OF SEXUALLY ABUSING FORMER STUDENT
"This defendant maintained a relationship with this child for months, maybe even more than a year, when she began grooming him, giving him gifts, helping him with school, and praising him," said Drew Hart, deputy district attorney for San Diego County.
Ma pleaded not guilty to all charges, and her defense lawyers sparred with prosecutors on bond, but the judge sided with the prosecution and remanded her to Las Colinas Women's Detention Center in Santee, California, without bail. 
CONNECTICUT SCHOOL DISMISSED ACCUSATIONS LUNCH LADY WAS 'INAPPROPRIATELY MESSAGING' STUDENTS BEFORE ARREST
Ma was originally released on bond after her first arrest on March 7, when she was charged with three counts of lewd and lascivious acts with a child under 14 and three counts of oral copulation with a child under 14.
The next day, she was arrested again and charged with sexual misconduct, witness intimidation and multiple counts of child pornography in connection with the same sex abuse case.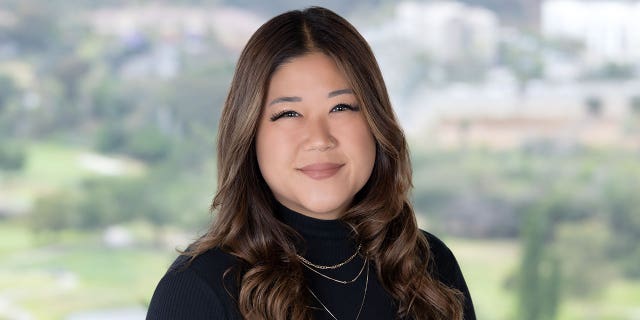 After her second arrest, National School District Superintendent Leighangela Brady said the allegations are "deeply troubling" in an emailed statement to Fox News Digital.
"Our community learned that Jacqueline Ma, a teacher at Lincoln Acres Elementary School, was re-arrested by law enforcement as their continued investigation into allegations of inappropriate conduct with minors secured additional information to press felony charges," Brady said. 
LISTEN: THE FOX TRUE CRIME PODCAST WITH EMILY COMPAGNO
Ma has been placed on leave and "will not be returning to the campus," Brady said.
"While this entire situation is indeed deeply troubling, we appreciate that law enforcement is dedicating resources to secure the facts and keeping our school district and community informed of their progress," the superintendent said. "I am grateful to our entire school community for facing this situation with a shared commitment to do all that we can to maintain our children's education without interruption."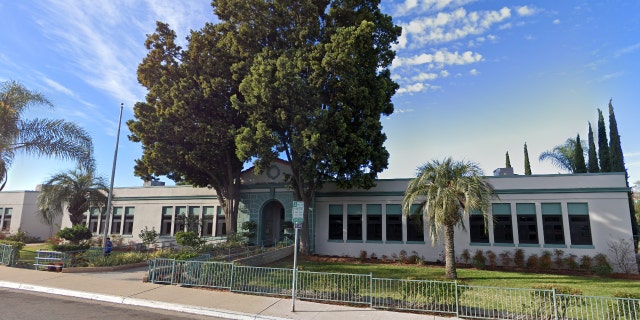 ELEMENTARY SCHOOL JANITOR WAS GIRL'S 'SECRET ADMIRER,' HAD 74 SEXUAL IMAGES OF CHILDREN ON HIS PHONE: DA
Ma has been a teacher at the school since 2013, according to her LinkedIn page, and was named one of the "Teachers of the Year" by the San Diego County Office of Education for the 2022-2023 school year.
A blurb about her award reads: "She considers the relationships she maintains with her students her greatest accomplishments. She has spearheaded a schoolwide STEM improvement plan, bringing in outside organizations – including the Salk Institute, Scripps Institute of Oceanography, the Fleet Science Center and the San Diego Zoo – and providing opportunities for students to interact with professionals doing the work to better visualize a path to a rewarding STEM career."
CLICK HERE FOR THE FOX NEWS APP
For the award highlight, Lincoln Acres Elementary School Principal Kathy Melanese was quoted as saying, "I can't imagine a more qualified and passionate educator to receive this honor. 
"The creativity, initiative, collaboration, and 100 percent dedication Ms. Ma has for her students and the school is immeasurable. When students leave Ms. Ma's room, they are more confident students, more engaged citizens and more thoughtful adolescents who know they are loved."