Republican presidential candidate Vivek Ramaswamy has been given a new moniker by the mainstream media as multiple news organizations and pundits have used the same word to describe the surging political newcomer: "annoying." 
The New York Times published an opinion piece by Michelle Goldberg on Monday headlined, "Vivek Ramaswamy Is Very Annoying. It's Why He's Surging in the Polls," which seemed to sum up the thoughts of his critics. 
"Of all the descriptors attached to Vivek Ramaswamy, the 38-year-old political tyro enjoying a bizarre surge in the Republican primary race for second place, the most common one seems to be 'annoying,'" Goldberg wrote. 
CNN, POLITICO JOURNALISTS REPORTEDLY SAID VIVEK RAMASWAMY 'COULD BE OUR NEXT PRESIDENT'
Ramaswamy turned heads at the Fox News debate Wednesday, sparring with multiple candidates, including Mike Pence and Nikki Haley, and accusing everyone on stage of being "bought and paid for." As a result, he topped the list of most Google searches following the first Republican presidential debate, and the political neophyte has quickly emerged as a media target. 
As the Times piece noted, many other recent headlines included the "annoying" adjective to describe Ramaswamy, a multi-millionaire biotech entrepreneur, author, and culture wars crusader. 
CN's S.E. Cupp opened a column about Ramaswamy by calling him "Obnoxious. Annoying. Disrespectful. Inexperienced. Conspiratorial." 
Politico published a piece headlined, "'It just got to be annoying': Ramaswamy suddenly becomes a force," in which New Hampshire-based GOP strategist Dave Carney criticized Ramaswamy's debate performance. 
"He's new, he's very good. He's very personable… but over the course of the night, it just got to be annoying," Carney said. 
Substack writer Josh Barro, who attended Harvard with Ramaswamy, published an investigation into "what makes Vivek so annoying?"
Barro wrote that Ramaswamy is "more annoying than Donald Trump," and called him a "smug hedge-fund loser" before declaring that his former classmate won't win the nomination.  
"Trump's fans don't just agree with him — they think he is cool and badass. And just as Ron DeSantis is too awkward to succeed him, Vivek is too annoying to do so," Barro wrote. 
VIVEK RAMASWAMY WAS THE MOST GOOGLE-SEARCHED CANDIDATE AT THE GOP DEBATE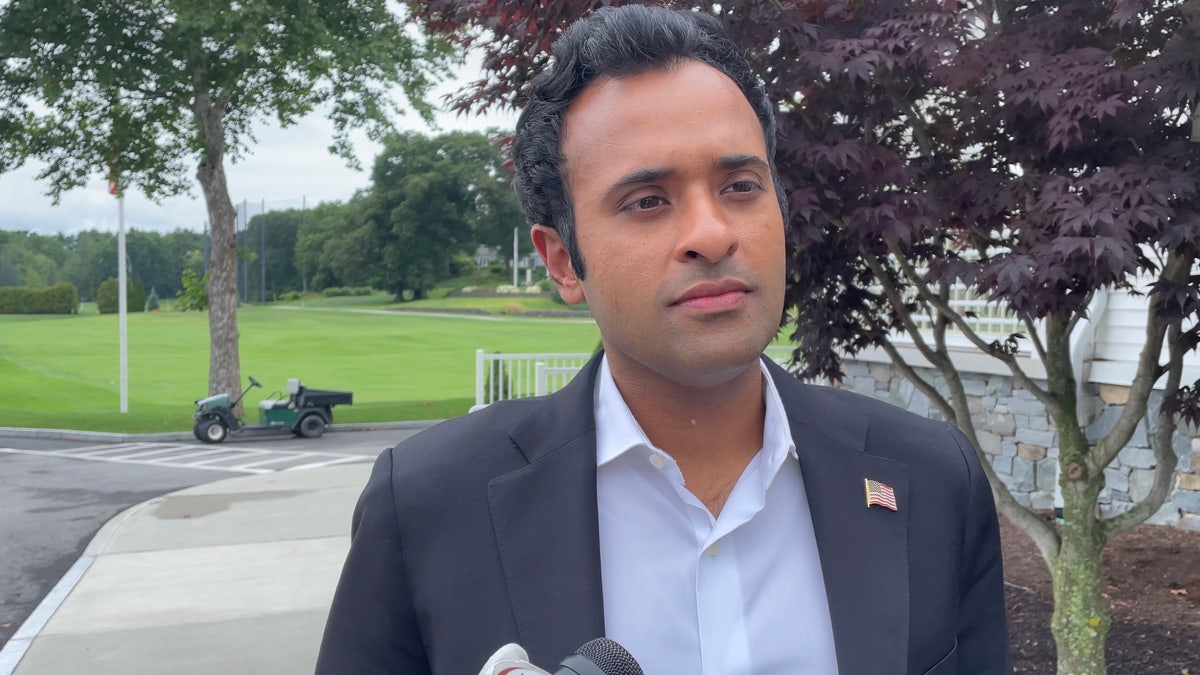 The term hasn't been limited to print media, as a variety of cable news pundits have used the same adjective. In recent days, Ramaswamy was called "annoying" by MSNBC's Mika Brzezinski, frequent MSNBC guest Mike Barnicle called him "incredibly annoying," and CNN's Cupp repeated the insult from her column on air.
"Ramaswamy just seemed like, sort of, your annoying freshman roommate in college," MSNBC's Joy Reid said on MSBC's post-debate coverage.
FLASHBACK: RAMASWAMY'S 'BOUGHT AND PAID FOR' DEBATE ATTACK ECHOES SIMILAR LINE TRUMP WAS BOOED FOR IN 2016
The trend even hit social media
"He did the best Trump impersonation and was, as a result, the most loathsome and annoying," far-left Daily Beast columnist Wajahat Ali wrote to caption video of voters saying Ramaswamy won the debate. 
"Props to Vivek for being both the most terrifying and annoying candidate on stage. The bar was high," journalist Laura Bassett posted on X. 
Ex-White House aide Keith Boykin added, "Vivek Ramaswamy is an annoying Trump sycophant and an unqualified demagogue who produces facile soundbites. He would be a horrible president, but he dominated Round 1 of the #GOPDebate."
The Ramaswamy campaign has dismissed the criticism. 
"Somehow, Vivek Ramaswamy will sleep just fine at night knowing that the media establishment thinks he's annoying," a Ramaswamy campaign spokesperson told Fox News Digital. 
Fox News' Brianna Herlihy and Joseph A. Wulfsohn contributed to this report. 
For more Culture, Media, Education, Opinion, and channel coverage, visit foxnews.com/media