Naomi Campbell rocked a daring look on the runway at the Off-White autumn/winter 2023 show during Paris Fashion Week.
The 52-year-old supermodel went braless under a long, sheer black dress that featured a tire-inspired halo neckline from the luxury label's Lunar Delivery collection.
The Vogue cover star paired the body-skimming, sleeveless dress with pointed-toe black leather ankle boots and thick gold bangle bracelets.
The set design for the fashion show was inspired by the landscape of the moon and featured reddish rock, sand and a large silver dome.
NAOMI CAMPBELL WELCOMES BABY GIRL AT AGE 50: 'BEAUTIFUL LITTLE BLESSING'
The star-studded event at the Tennis Club de Paris on Thursday was attended by Jared Leto, Jodie-Turner Smith, Ciara, Ashley Graham, Tessa Thompson, Jourdan Dunn and Toni Garrn, among others.
Lunar Delivery is the first collection designed by Off-White's creative head Ibrahim Kamara, who was named the brand's art and image director last year. Kamara previously served as the stylist for Off-White's shows under the creative direction of the late designer and label founder Virgil Abloh.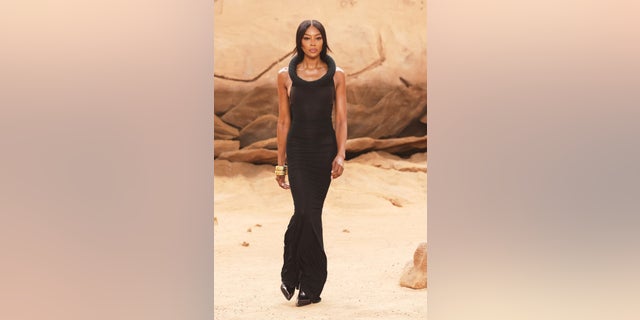 In January, Campbell walked the runway at Daniel Roseberry's Schiaparelli Spring show during Paris Fashion week in a furry black trench coat with a wolf's head on her shoulder. The luxury fashion label sparked controversy with the collection, which featured large faux animal heads on several pieces.
The animal-head looks were also modeled by Irina Shayk on the runway and Kylie Jenner, who attended the show. Shayk defended the designs on Instagram and PETA later spoke out in support of Schiaparelli.
Campbell recently debuted her first MasterClass in which she teaches modeling fundamentals and self-confidence. The U.K. native, who became a model when she was a teenager, was part of the iconic '90s "Big Six" supermodels. The elite group included Campbell, Cindy Crawford, Linda Evangelista, Claudia Schiffer, Kate Moss and Christy Turlington.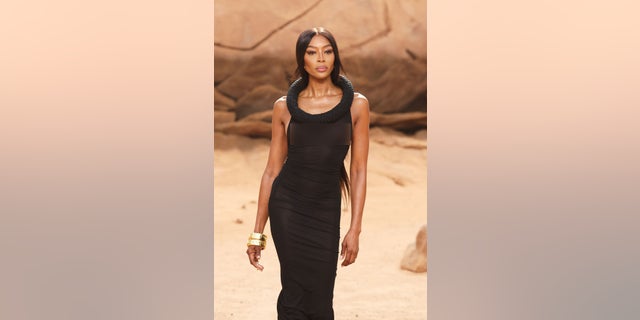 In a January interview with Forbes, Campbell opened up about the inspiration behind her MasterClass.
"With this MasterClass, I wanted to share some of the invaluable information my 36 years of experience have taught me," she said. "I've been a model for many years, but I'm also an actress, entrepreneur and philanthropist.
She continued, "Self-confidence has been the common thread throughout all my evolutions. That's what I'm teaching in this class: belief in oneself and the fearlessness to go after what you want. I want to continue the tradition of mentorship by becoming a mentor myself."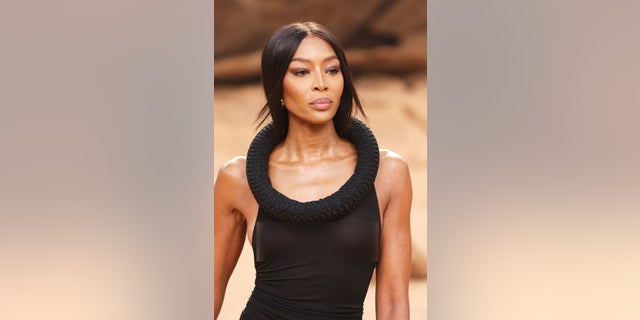 The former "The Face" host went on to explain that her MasterClass isn't just for aspiring models.
"My MasterClass is not just about wanting to be a model; it's a process in terms of how you want to carry yourself," she said. "It's for that everyday person, whether you are in the industry or not. It is for everyone."
"This class is about personal empowerment and authenticity, the capacity we have to command a space, the influence to redefine society's standards of beauty, the impact of our voices advocating for others, and the influence we have on those who come after us. Whether you have the confidence or not, you just appear to have it. You have to go with the correct intention for you and what you are doing."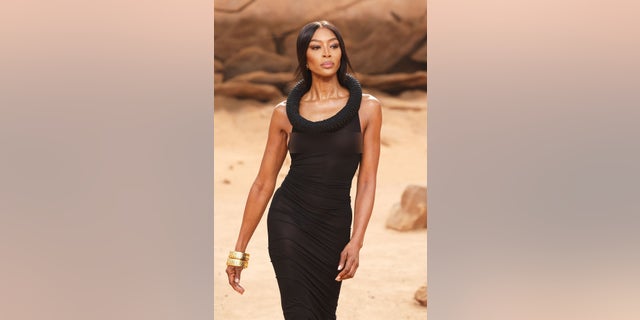 The "Empire" alum also shared some life advice and the goal that she is hoping to achieve through her MasterClass.
"Never let anyone erase who you are because uniqueness is what makes you special," Campbell told Forbes. "I want people to feel comfortable in their own skin and to find their narrative that explains them."