The NBA has reportedly launched an inquiry into the "circumstances" around James Harden publicly calling Philadelphia 76ers president Daryl Morey "a liar." 
The NBA is believed to be looking into whether Harden was signaling a 2023-24 holdout in violation of the league's CBA or "had been referencing past contract discussions with the organization that might constitute salary cap circumvention," according to ESPN. 
Harden privately indicated that his comments regarding Morey were only in reference to the Sixers ending trade discussions and expecting Harden to start the season with Philadelphia, which would not put the Sixers or Harden in any violation of league guidelines, according to the report. 
JAMES HARDEN THINKS RELATIONSHIP WITH 76ERS IS BEYOND REPAIR DAYS AFTER CALLING DARYL MOREY A LIAR
Following another disappointing playoff exit, Harden picked up his $35.6 million player option with the club, and the Sixers began exploring trade scenarios, according to multiple reports. 
Last week, the Sixers reportedly ended trade talks for the 10-time All-Star, with Harden taking a shot at Morey two days after the news broke. 
"Daryl Morey is a liar, and I will never be a part of an organization that he's a part of," Harden said Monday while in China. "Let me say that again – Daryl Morey is a liar, and I will never be a part of an organization that he's a part of."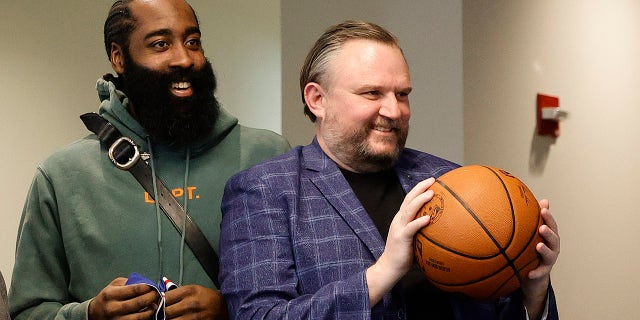 In an interview with KHOU 11 in Houston on Thursday, Harden was asked whether it was too late to repair the relationship. 
"I think so," Harden replied. 
While there has been speculation that the Sixers and Harden had a handshake agreement for a future contract, Harden has made no allegations of that being the case, and the Sixers have continued to deny that an illegal future deal was ever agreed upon, per the ESPN report.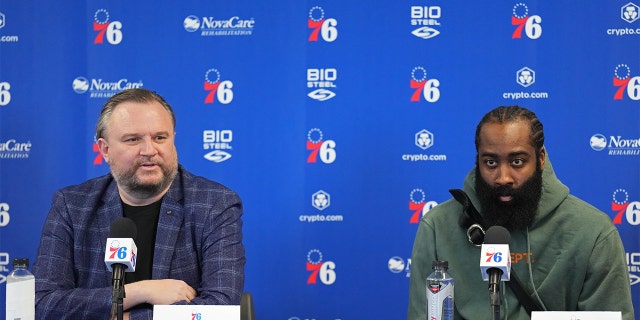 The Sixers have experienced a tumultuous summer after failing to reach the Eastern Conference Finals once again, blowing a 3-2 series lead to the Boston Celtics in the second round. 
Head coach Doc Rivers was fired and replaced with Nick Nurse before Harden requested a trade.  
Fox News' Ryan Gaydos contributed to this report