Eddie Meador, a six-time Pro Bowler and two-time All-Pro selection as a member of the Los Angeles Rams, has died, the team announced Tuesday. He was 86.
The Rams confirmed Meador's death in a statement. Dave Meador, Eddie's son, initially told Talk of Fame's Clark Judge about his father's passing.
"We are deeply saddened to learn of the passing of an NFL great, Eddie Meador, who was a standout leader for our organization and the Los Angeles community throughout his entire 12-year career," the Rams said in a statement. "He was an instinctive and fearless competitor who captained some of the greatest defenses in NFL history.
"Eddie's ability to galvanize teammates made him a heartbeat of the Rams and his humility made him approachable to everyone. The Meador family and friends are at the core of our thoughts, and his legacy will live on forever."
FORMER BUCCANEERS WR MIKE WILLIAMS DEAD AT 36: REPORT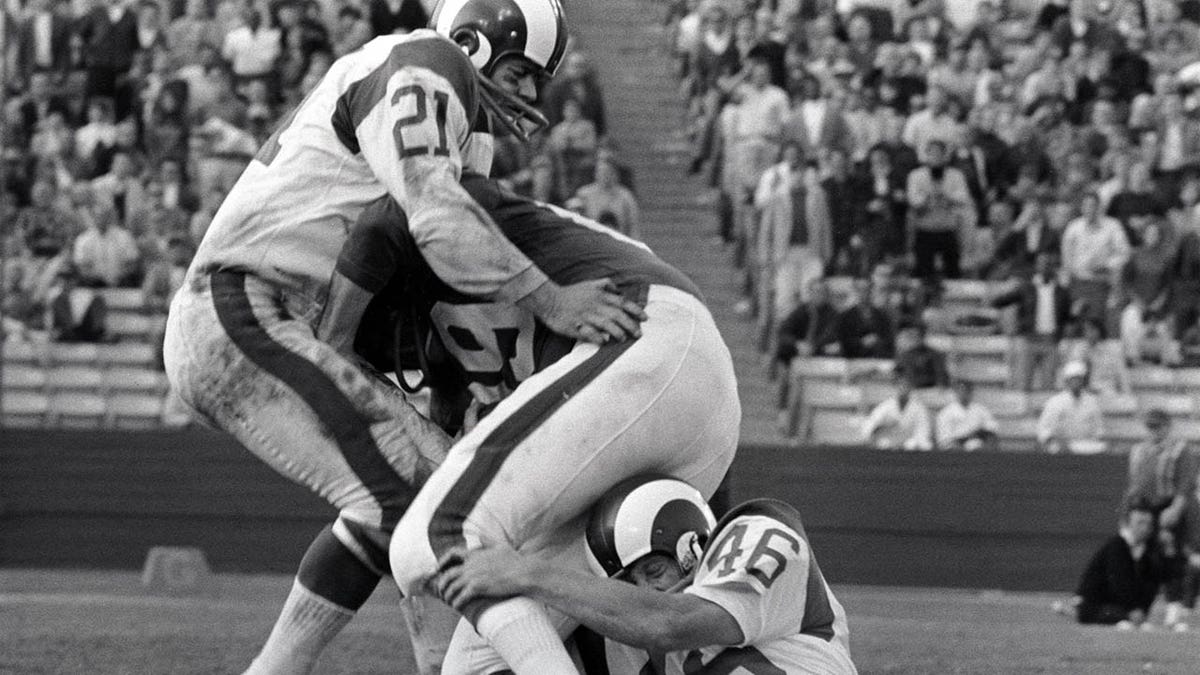 The Rams selected Meador in the seventh round of the 1959 NFL Draft out of Arkansas Tech. He played 12 games in his rookie season and quickly became a staple on defense.
The defensive back rotated from cornerback to free safety, earning several accolades during his career. He played in 163 games and recorded 46 interceptions, according to Pro Football Reference.
Meador was named to the Hall of Fame's All-1960s team but has yet to cross the final stage in getting enshrined into Canton, Ohio. He was among the 12 finalists as part of the senior committee's selection for the Class of 2024 but did not make the final cut.