A southwestern Ohio thrash metal band singer and members of his family were killed in an apparent murder-suicide late last month, according to police.
The Clermont County Sheriff's Office said deputies went to a residence on Riebel Ridge in Ohio Township in Ohio at about 9:40 a.m. on Feb. 27 and as they approached the house, they heard multiple gunshots from inside the home.
Deputies made several attempts to contact the occupants inside but were unsuccessful. Instead, the Sheriff's Special Response Team was called to the scene and entered the home.
THREE TEENS, 1 MAN DEAD IN APPARENT MURDER-SUICIDE IN TEXAS HOME
When the team members entered, they found five victims of gunshot wounds, four of whom were dead. The fifth victim, 20-year-old Samantha Cain, was treated at the scene and transferred by Pierce Township EMS crews to the University of Cincinnati Medical Center.
She remains in critical condition, according to the sheriff's office.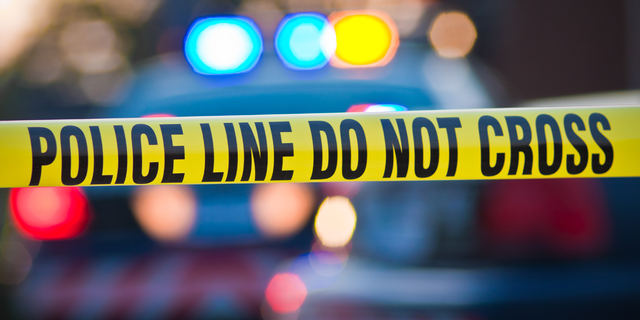 The four victims who were found dead were Steven Cain, 50; Theresa Cain, 46; William Felton, 74; and Ethan Cain, 13.
TWO DETROIT POLICE OFFICERS FOUND DEAD IN APPARENT MURDER-SUICIDE, CHIEF SAYS
After an investigation at the crime scene and a preliminary autopsy report by the Hamilton County Coroner, the sheriff's office said they believe Theresa Cain is responsible for the shooting deaths of three family members and the shooting of her daughter Samantha.
The investigation into the incident is ongoing.
Theresa's husband, Steve Cain, was the singer of a thrash metal band called Critical Khaos.
On Oct. 25, Steve posted on the Critical Khaos Facebook page to introduce himself. In the post, he said he was originally from Augusta, Georgia, moved to Connecticut in 2012, and then to Cincinnati in 2015.
His full-time job was in safety and environmental management for a research and development facility. Cain was also a published author of 13 books, including poetry, short stories, and a horror novel.
Some of Cain's musical influences included Crimson Glory, Queensryche, King Diamond, Stryper and Prince.
Cain's bandmates posted a link to a GoFundMe site created by his sister's family to help cover funeral expenses for Stephen and his son Ethan.