The World Trade Center, located in the heart of Manhattan in New York City, was built in 1966 and instantly became an iconic landmark for the city. 
The Twin Towers, as they were known, stood over 1,360 feet above ground — each holding 110 floors. 
On this day in history, Feb. 26, 1993, the World Trade Center was bombed — injuring more than 1,000 people. 
A LOOK INSIDE ONE WORLD TRADE CENTER, ONE OF AMERICA'S MOST SYMBOLIC LANDMARK
The morning of Monday, Feb. 26, 1993, was a winter day just like any other in New York, cold and windy, as thousands of people went to work, according to many reports. 
Approximately 50,000 people were inside the World Trade Center complex — more than 40,000 of them in the Twin Towers — according to the 9/11 Memorial website.
At around 12:00 p.m., a group of terrorists, including a man named Ramzi Yousef, drove a van into the public parking garage below the Towers. 
SURVIVOR OR 9/11 WORLD TRADE CENTER ATTACKS, 1993 BOMBING SEEKS KIDNEY DONOR MATCH
The van exploded roughly 17 minutes after noon — creating a 100-foot crater within the north tower, according to the FBI's website.
Six people near the bomb site were almost immediately killed: John DiGiovanni, Robert Kirkpatrick, Stephen A. Knapp, William Macko, Wilfredo Mercado and Monica Rodriguez Smith.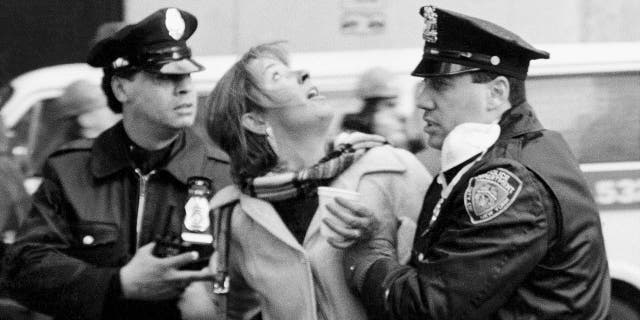 Stock trader Timothy Lang was parking his car in the garage when the bomb exploded. 
9/11 FIREFIGHTER MOURNS HIS TWO FDNY BROTHERS WHO RUSHED INTO THE WORLD TRADE CENTER TO SAVE LIVES
"I was physically lifted off my feet and thrown through the air … My entire body was compressed as though being squeezed completely," he recalled to the 9/11 Memorial Museum. 
Hundreds of people were injured from smoke inhalation and broken bones.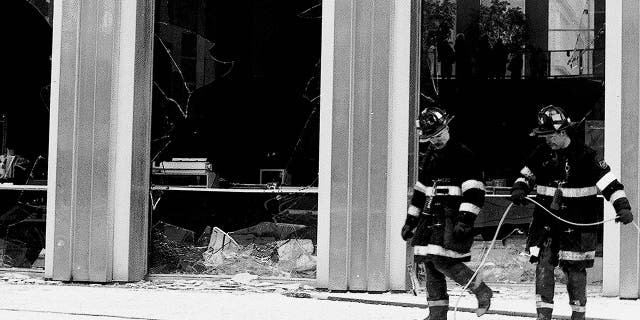 The mastermind behind the bombing was Ramzi Yousef, who arrived in New York nearly five and a half months prior after learning how to make a bomb in Afghanistan, according to the 9/11 Memorial. 
He was working with six other terrorists.
He visited the World Trade Center multiple times leading up to the attack, reports the 9/11 Memorial.
Yousef was later captured in Feb. 1995 and convicted two years later.
In July 1993, the Department of State offered a $2 million reward for information leading to the arrest of Yousef, according to the U.S. Department of State's website.
By this time, Yousef had disappeared underground.
"U.S. law enforcement officials believed that Yousef had escaped to Pakistan, but they had little reliable information about his location," the State Department website notes.
Yousef was later captured in Feb. 1995 and convicted two years later, says the FBI's website.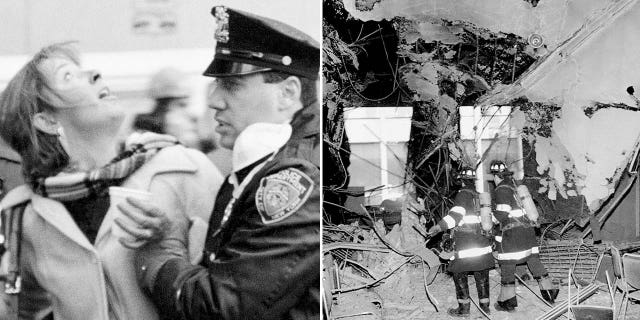 This would not be the only attack on the Twin Towers, however.
Almost 3,000 people were killed on Sept. 11, 2001, in terrorist attacks that shocked the world and triggered major U.S. initiatives to combat terrorism, notes History.com.
The 1993 attack on the World Trade Center was a deadly precursor to the larger attacks of 2001.
"We later learned from Yousef that his Trade Center plot was far more sinister," notes the FBI. 
"He wanted the bomb to topple one tower, with the collapsing debris knocking down the second."
The site continues, "The attack turned out to be something of a deadly dress rehearsal for 9/11; with the help of Yousef's uncle Khalid Sheikh Mohammed, al-Qaeda would later return to realize Yousef's nightmarish vision."