Paris Hilton opened up recently about an alleged encounter she said she had with Harvey Weinstein when he followed her into a bathroom and shouted at her more than 20 years ago. 
"It scared me and freaked me out," the hotel heiress said of the incident at the 2000 Cannes Film Festival with the convicted sex offender and former Hollywood heavyweight. 
The 42-year-old told Glamour UK for its February issue that she first met Weinstein, 70, at the French festival when she was having lunch with a friend. 
"He came up to the table and was like, 'Oh, you want to be an actress?' And I said, 'Yeah, I really want to be in a movie.' I was a teenager, so I was impressed by him. I was like, 'Oh my god, Harvey Weinstein is so cool!' and he said, 'Well, we should have a meeting. You can come up to my room and read scripts'… and I just didn't want to go, so I never went."
PARIS HILTON SAYS SHE HAD HER BABY VIA SURROGATE BECAUSE OF TEENAGE ABUSE, OTHER 'TRAUMA,': 'I WANT A FAMILY' 
She said the next evening at the Foundation for Aids Research gala Weinstein, who was sentenced to 16 years in prison in Los Angeles this week after being sentenced to 23 years in New York in 2020, followed her into the ladies room.
He was shouting, "Ya wanna be a star?" she said. 
"He tried to open the door, he was hammering on the door, banging on it," she said. "And I wouldn't open it, because I was like, 'I'm in a stall, why do you want to come in here?' And I just wouldn't open it."
Eventually, she said he had to be carried away by security.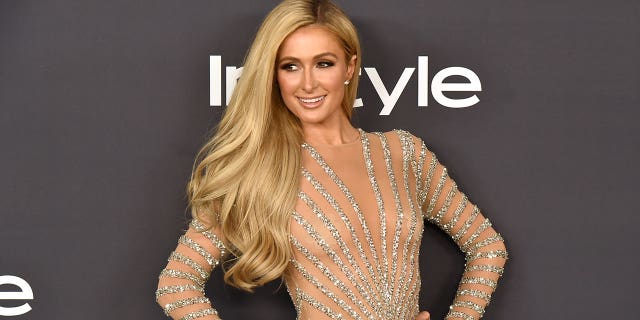 "And he was like, 'This is my party!' going nuts. It scared me and freaked me out."
The "Cooking with Paris" star said she had heard the rumors about him.
"It was just someone so powerful in Hollywood who everyone was terrified of," she told Glamour. "I didn't even want to say anything about it because I was like, 'I don't want people getting mad at me for saying anything,' because it was just a known thing. He was just like that and people were like, 'OK, just turn a blind eye.'"
Weinstein has denied her claims. 
He told Variety through his spokesperson, "This never happened."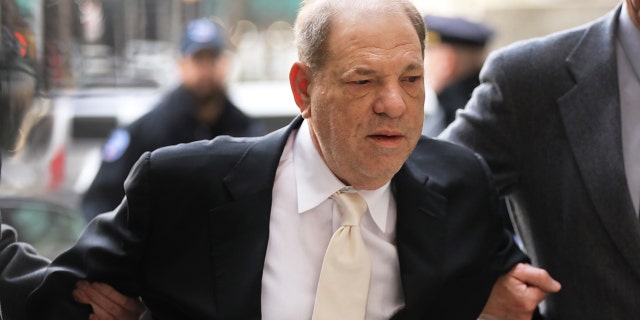 The spokesperson said, "He had always treated Paris Hilton with the utmost respect and kindness, and always believed they had a cordial relationship. There were many people at AmFar, and this is probably false. Unfortunately, Paris Hilton is trying to get in on the current news cycle using his name with yet another creative story. Too bad it's all too convenient and seemingly popular to just say it without anything backing it up."
Fox News Digital has reached out to Weinstein's reps for comment. 
Hilton also revealed in the interview that she had once been raped as a teenager. 
She said she and her friends once met some older men at a Los Angeles mall and they invited them back to one of their houses and plied them with drinks. 
"I didn't drink or anything back then, but then when I had maybe one or two sips, I just immediately started feeling dizzy and woozy," she said. "I don't know what he put in there, I'm assuming it was a roofie [Rohypnol]."
Despite her haze, she said she remembered what happened. 
"I have visions of him on top of me, covering my mouth, being like, 'You're dreaming, you're dreaming,' and whispering that in my ear."
It was her first sexual experience, she said. 
She also discussed the alleged sexual abuse, including late-night gynecological exams, she suffered at the Utah boarding school she was sent to as a teenager that she first opened up about last fall. 
"This was something that I had blocked out from my memory, but after hearing the story from other survivors, I started having flashbacks," she told Glamour. "Late at night, staff members would come in and take certain girls and bring them into this room. And literally you would scream and cry, they would hold you down, four of them, men and women, and literally just be putting fingers… and just doing things on a regular basis to certain girls" of which she said she was one.