Patrick Mahomes was elevated into a tier all by himself after he led the Kansas City Chiefs to a 38-35 victory over the Philadelphia Eagles in Super Bowl LVII.
Mahomes picked up his second Super Bowl ring and his second Super Bowl MVP award in the process. He was 21-of-27 with 182 yards and three touchdown passes. The Chiefs were down 10 points at halftime and each second-half drive yielded points.
The star quarterback was also awarded the NFL MVP on Thursday and became the first person since Kurt Warner in the 1999 season to win a Super Bowl after winning the MVP award. He finished the 2022 season with 5,250 passing yards and 41 touchdown passes – both led the league.
And, of course, all of this before his 28th birthday.
VETERAN QUARTERBACK CHAD HENNE RETIRES AFTER WINNING SECOND SUPER BOWL RING WITH CHIEFS: 'CALLING IT A CAREER'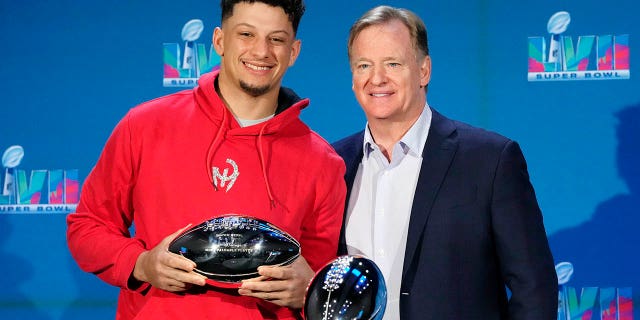 Mahomes is the first player in NFL history to win at least two championships and league MVPs in his first six seasons, according to ESPN Stats & Info. The accolades he achieved in 2022 have only been replicated by three other quarterbacks – Tom Brady, Peyton Manning and Kurt Warner.
The quarterback broke the record for most fumbles recovered all-time in a Super Bowl with three and was one half of the youngest combined age of the starting quarterbacks – 51 years and 337 days.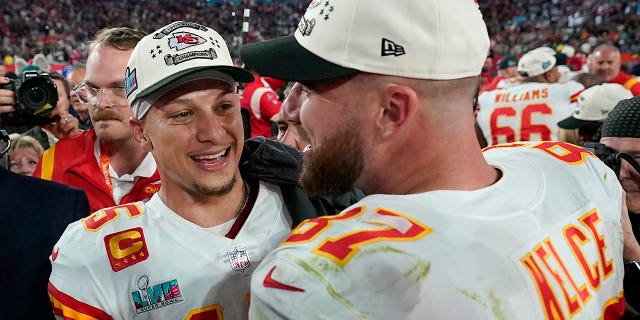 "I thought guys just embraced the moment," Mahomes said about the rally. "In that first half, we were playing and doing some good stuff, but I felt like the guys were getting consumed by everything around us."
The Associated Press contributed to this report.