Former Vice President Mike Pence on Tuesday defended not conceding the 2020 election immediately when it became clear Joe Biden had won, pointing to the Trump campaign's lawsuits challenging the election results. 
CNN host Kaitlan Collins asked Pence in an interview Tuesday why he did not publicly concede the election until after Congress certified the Electoral College results in January 2021. By that time, members of the Electoral College had already cast their votes, electing Biden as the 46th president of the United States in mid-December. 
Pence said he wanted to be "respectful" of former President Trump's attempt to challenge the election results, observing there were "about 60 lawsuits" that were winding their way through court. 
PENCE DEFENDS ACTIONS WHEN CONFRONTED BY TRUMP SUPPORTER OVER JAN. 5: 'WITH ALL DUE RESPECT'
"The reality is I wanted to respect the process. I wanted to make it clear that I was going to do my job, as the presiding officer, over the Congress, as my 47 predecessors had done, and as Vice President, serving as president of the Senate. I think we did our duty. By God's grace, we did our duty that day," he said. 
NO HOLIDAY FOR DESANTIS, PENCE, SCOTT AND OTHER REPUBLICAN PRESIDENTIAL CANDIDATES THIS JULY 4TH
Biden defeated Trump 306 to 232 in the Electoral College, flipping key battleground states for the Democrats in 2020, including Arizona, Georgia, Pennsylvania, Michigan and Wisconsin.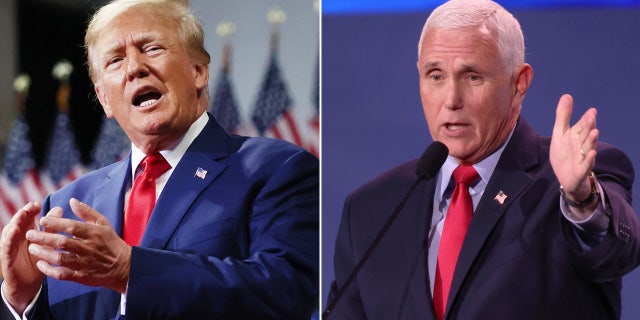 The Trump campaign had filed lawsuits in these states and Nevada challenging the results as Trump repeatedly claimed the election was stolen. However, the lawsuits were dismissed, and subsequent election audits verified Biden's win in every state Trump contested. 
PENCE CALLS ON BIDEN TO 'CEASE AND DESIST' NUCLEAR NEGOTIATIONS WITH IRAN
Pence, now running for president, had remained loyal to his former boss until Trump began demanding that he overturn the election by rejecting certain state's electoral votes as he presided over Congress' certification of the results. Pence has said the Constitution does not empower the vice president to reject votes and return them to the states.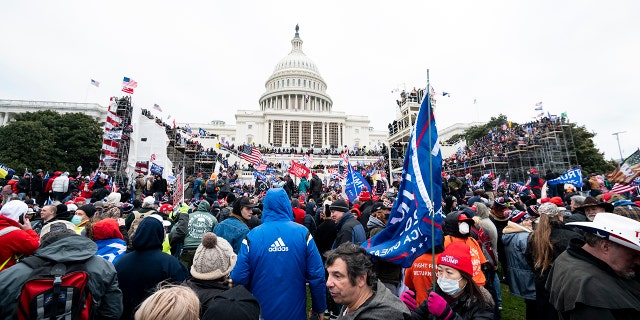 Congress ultimately certified the results in the early hours of Jan. 7, 2021, after supporters of the former president stormed the U.S. Capitol building, disrupted the proceedings and forced Pence to be evacuated. Some of the rioters said they wanted to "hang" Pence for his supposed betrayal of Trump. 
Trump has since blamed Pence for handing the White House to Biden and even defended the threats against Pence's life, telling ABC News' Jonathan Karl in March 2021 people were "very angry" at Pence for passing a "fraudulent vote" to Congress. 
Pence has said Trump's demands were "wrong" and that "history will hold" him "accountable." 
According to a recent Fox News poll, Trump maintains a solid lead with 56%, well ahead of Pence's 4%.
Fox News' Brandon Gillespie contributed to this report.